Refresh at the Newly Expanded Willow Stream Spa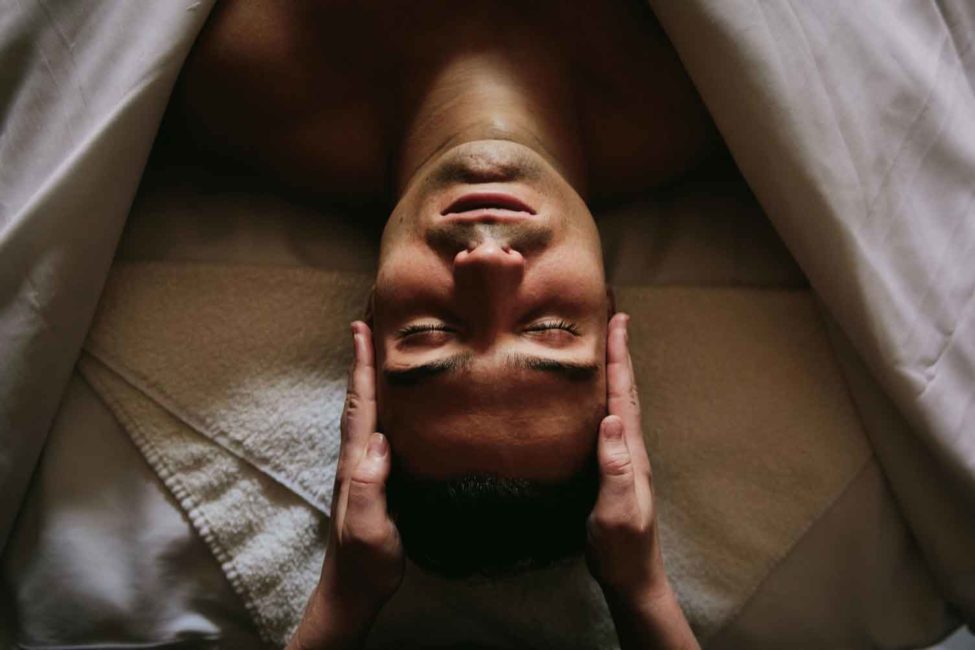 Image provided by the Fairmont Banff Springs
Fairmont Banff Springs has always been the perfect place to stay for an enchanting getaway. With its mountainous views and rich heritage, the hotel offers a truly Canadian stay with an abundance of modern-day amenities.
Most recently the hotel has begun a multi-million-dollar renovation of its Rundle Bar and has completed a partial refresh and spatial expansion on its Willow Stream Spa.
Now don't worry, nothing has been subtracted from the spa. Its private use saltwater pool, three plunge pools, steam rooms, saunas and the outdoor hot tub that overlooks Rundle Mountain have all been kept intact.
Simply put, the spa has become larger and even more breathtaking! Now with a reimagined reception and retail boutique to welcome guests, there is also the additional a number of freshly constructed treatment rooms, a quiet relaxation lounge and an entirely new salon that is equipped to offer hair, nails and cosmetic services.
Here's your first look inside these new areas.
Spa Reception and Retail Boutique
Upon arrival you'll be not only greeted by a warm and friendly service team, you'll also be invited in to experience all of earths elements.
From the cool tones of the marble floors which are there to represent the winter's snow and ice to the star-lit ceiling, there isn't an area that hasn't been well thought out.
On the walls you'll find yourself standing next to forested wallpaper adorned with copper lighting that camouflages itself into the woods, and picture windows that offer breathtaking views.
And to the left, an expanded retail area with all the lotions and potions your body has been searching for.
The Salon
Fancy yourself an updo or a shellac that'll last, you'll want to book and appointment in Willow Stream Spa's new salon.
Located in the space of the hotel's former Samurai Lounge, the old restaurant space has been stripped to the studs and given a very fresh start.
The first stop through its glass doors and inside its clean and sleek entrance is a refreshment station loaded with infused waters, coffee, teas and snacks. Along with comfortable chairs to enjoy while you wait for your treatment to begin.
Then it's off to the fully equipped hair salon, a curtained make up room which has you feeling like you're on the inside of a jewelry box, or around the bend to the manicure stations and the massaging leather recliners of the pedicure stations.
The Quiet Relaxation Room
Willow Stream Spa is now home to two relaxation rooms.
Its original room with its cozy lodge vibes that offers a place to chat and dine and the newest space which will offer a place of quiet solitude.
Inside: a modern interior flooded with zen-full sounds and loaded with an abundance of curved velvet loungers. Sheer curtains, hung from the ceiling, separate you from your neighbour giving you some quality alone time.
A future plan for this room includes guided sound baths.
New Treatment Room Wing
Located above and parallel to the hotel's expansive pool, the new wing includes the spa's new Quiet Relaxation Room (mentioned above) as well as a multitude of treatment rooms.
The most impressive being a wildly large couples suite. Designed with a massive shower and soaker tub, the room's marble flooring, glass, black and brass accents are so stunningly luxurious that it looks like it's been torn from the pages of Dwell Magazine.
Each room is set with moody lighting, serene music and beds that are piled high in pressed white linen and an overstuffed duvet that'll keep you comfortable, warm and have your toes pointing like a ballerina.
And to ensure guests continue their Canadian journey from check-in to treatment, authentically local services are available including a Glacial Reflection Facial which use organic, pesticide free Rose Hip grown in British Columbia.
Now a trip to the Rocky Mountains, which offers world class stays at one of our province's most beautiful historical hotels, just got better thanks to the newest additions to the already exceptional Willow Stream Spa.
Time to treat yourself to a visit!
Ryan Massel is a Calgary based writer and TV personality. Check out more of his work. Follow him on Instagram, Twitter and Facebook.