Winter Wildlife Discovery in Jasper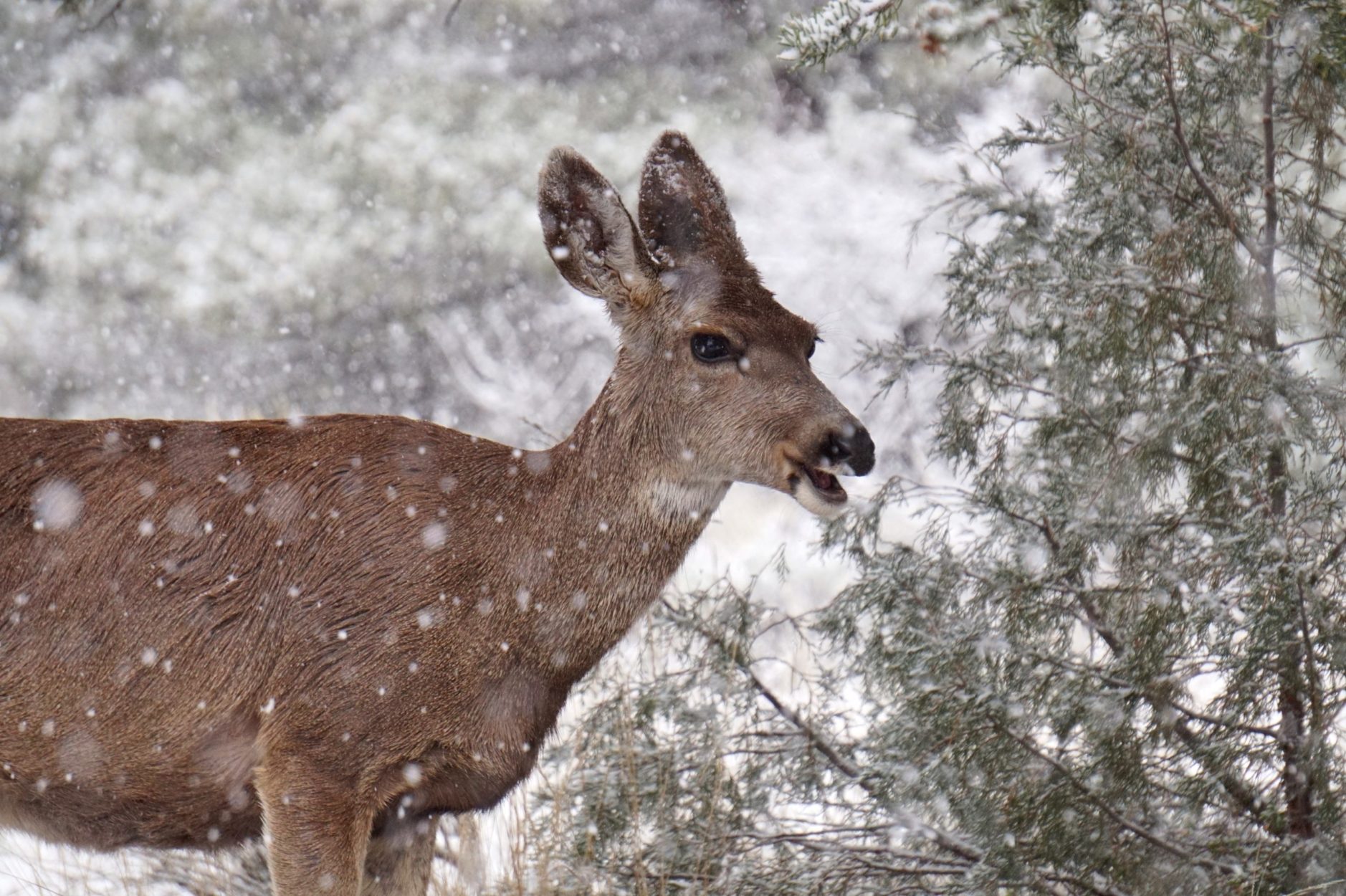 Of course, the day I picked to go on the Winter Wildlife Discovery just happened to be the coldest day on record that Sundog Tours had ever ran one of their expeditions. It was -43°C (no, that's not a typo, it was really that cold), but the sun still beamed brightly on the frozen landscape and made the snow sparkle like we were in a magical fairy-tale. Fortunately, Sundog picks you up directly from the front door of your hotel, so you don't have to wait outside in the cold.
I jumped aboard the bus and after picking up a couple more passengers, the tour was well on its way. With everyone on the bus on the lookout for wildlife, our informative guide drove us through the scenic surroundings of Jasper National Park while she told us about the history, geology and ecology of the area.
Jasper is home to a huge range of iconic mountain wildlife such as elk, coyotes, wolves, moose, mountain goats, the endangered woodland caribou, eagles and more. Even if you don't encounter these magnificent creatures along the way, the Athabasca Valley has some of the park's most dramatic landscapes and incredible scenery, so make sure you bring your camera to capture some stunning images. Our tour guide made sure to stop at the best viewpoints and point out some breathtaking photo-taking spots.
Our first winter wildlife sighting was a large family of bighorn sheep. They had gathered in the middle of the road by the mountainside, and absolutely refused to move for anyone – including a large bus full of tourists. The babies adorably skipped alongside their parents and ran up and down the side of the bus playfully as our tour guide slowly maneuvered through the group and told us about their habitat and behaviours. Bighorn sheep are well adapted to living in the mountains as they are excellent climbers, can use ledges as small as 5cm wide for footholds and can jump as far as 6 metres between ledges.
As we meandered through the Maligne Valley, we spotted a mule deer curled up in the snow at the foot of a tree. Named after their large, mule-like ears, the mule deer are indigenous to western North America and are easy to spot in the valleys of the Canadian Rockies. I love mule deer as some of them often have pelage markings that make them look like they're sporting monobrows!
The Winter Wildlife Discovery tour was a great way to spend my first morning in Jasper, learning about the national park and taking in the spectacular views. Though we didn't see some of the more elusive creatures in the park, it definitely wasn't a bad way to get introduced to the area. Despite the cold temperatures, the Winter Wildlife Discovery tour from Sundog Tours was a great way to experience wilderness of Jasper National Park.