The Fairmont Spa: Ultimate Luxury at Jasper Park Lodge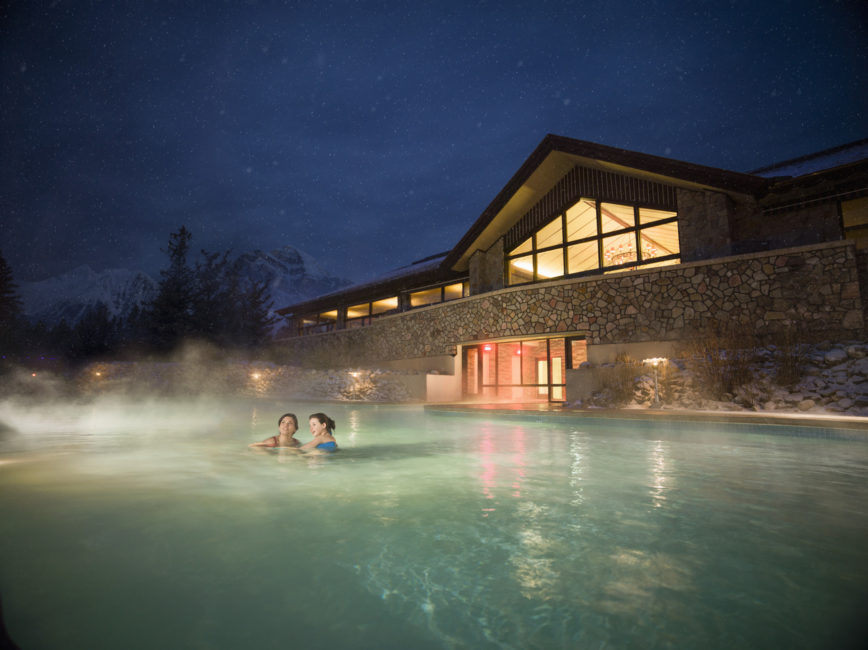 Image by Travel Alberta
Hidden away in the spectacular landscape of Jasper National Park lies the luxury spa of the Fairmont Jasper Park Lodge. Surrounded by magnificent scenery of rugged mountains and pristine lakes, the spa is the perfect place to unwind, rejuvenate and take in the wild beauty of Jasper. It just so happened that the week I visited Jasper was the same week that the town experienced an extreme cold snap. So, with the temperature sitting at a glacial - 43°C (-45.5°F), I was immensely glad to step out of the biting air and into the warm, welcoming Canadian lodge-style atrium of the Fairmont.
I was booked in for the Custom Cleanse Facial. I'd never had a facial before, so I wasn't sure what to expect (I just hoped I wasn't getting a crazy chemical peel like I'd seen on TV). I checked in at The Fairmont Spa reception and donned my complimentary robe and slippers, before heading to the guest lounge, where we were treated to free snacks, coffee and tea. Free snacks? I was sold. You can also order things from the menu if needed. After a long day travelling and exploring the winter wonderland of Jasper, the Fairmont Spa was ready and waiting for me to arrive, with candles lit, oils diffusing, relaxing music, a hand-written welcoming plaque and a toasty, pre-heated bed. Just what you need when the weather is chilly!
My therapist did a full consultation with me to work out a plan that would work best for my sensitive skin and facial care needs, including custom-picked essential oils, scrubs and hydrating serums. The Fairmont Spa has a variety of high-quality skin care products that can help with dryness, dehydration, congested skin or dull skin that needs refreshing.
First, my skin was cleansed with some delightfully aromatic, gentle and nourishing essential oils, so my therapist could take a closer look at my skin's condition and find out which areas were problematic and what I could do to fix them. Then, I had a light exfoliation using a fruit enzyme scrub to get rid of dead layers of skin, invigorate my skin cells and renew my complexion. This was followed by a series of moisturizers and oils with warm face wraps to rehydrate and revitalize my dry skin. Also included were mini scalp, hand, and foot massages, so by the end of the session I was feeling pretty tranquil after a busy day and was ready for a nice, cozy nap.
But after my super relaxing facial, I got to explore the rest of the Fairmont Spa including the steam room, sauna, pool and outdoor hot tub. Though it was beyond freezing outside, I can't pass on an opportunity to lounge in a hot tub! I'll be there whatever the weather. Luckily, the concrete path from the spa to the outdoor tub is heated! So, I submerged myself up to my neck and relaxed in the steamy, bubbling mineral water, surrounded by the stunning, snow-covered wilderness and mountain vistas. I amused myself by watching my hair freeze solid, turning white and crispy in a matter of minutes in the cold air.
After my soak in the hot tub, I reluctantly made my way back to the changing rooms to get ready to depart. The Fairmont Spa thoughtfully supplies the changing area with all the amenities you could possibly need, including body lotion, razors, combs, deodorant, shampoo and more. From the moment you step foot into the Fairmont Spa to the moment you leave, you feel pampered and well cared for, with all the time in the world to breathe deep, reflect and take in the nature around you. I can't wait to go back and try out another luxury experience!