Expert Tips for Nightscape Photography from Kahli April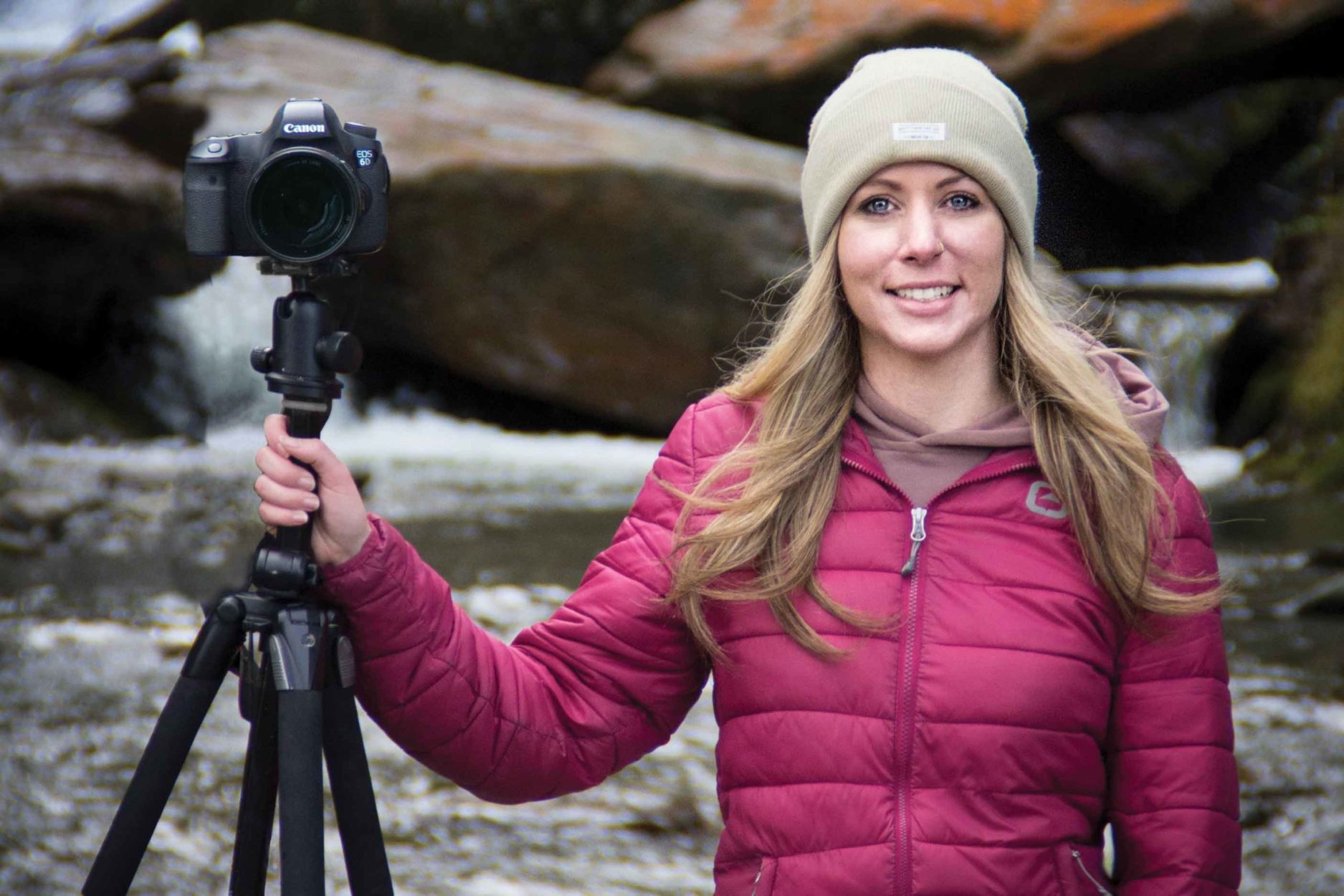 In this 3-part series, we discuss discuss mountain photography with local photographers. In this installment, we chatted with Kahli April, who specializes in landscape and nightscape photography. Stay tuned for our conversations on wildlife photography with Brandon T. Brown and action photography with Tyler Weber. 
Originally from Australia, Kahli studied photography down under. She has lived in the Canadian Rockies for 10 years, and it was the magic of the mountain landscapes that inspired her to pick up her camera.
Q. What inspires you to take photos at night?
A. Thousands of people come to see the Rockies during the day, but there's something really magical about the peaks under the stars at nighttime. And it's a thousand times quieter at night.
 Q. What is your "must have" piece of equipment?
A. A tripod. You can't take pictures at night without a tripod. You need a longer exposure time to pick up any light sources that are available. You need to hold the camera absolutely still to get those long exposures.
Q. What tips do you have for people looking to capture the night sky?
A. Know your location before you go there in the dark! So many people stumble around at night because they don't know where they're going. You should also understand your camera settings and how to focus your camera in the daylight before you try it at night. It's a lot harder to focus in the dark.
Make sure to study the weather beforehand. You should know if it's going to be cloudy or clear beforehand.
Q. How do you know if it's going to be a good night to go out?
A. You want to understand the moon cycles. If it's a full moon, you generally won't be able to pick up the stars. Also, if you're looking for the milky way, there are milky way seasons. Understanding the best months to go out looking for what you want to photograph is important. There are apps to help you understand the night sky. I use PhotoPills.
Q. How do you keep warm while taking photos on frigid winter nights?
A. Lots of star jumps! Actually, I'm always cold in the winter no matter what I do. I wear lots and lots of layers and I try to keep moving.  Good gloves and good boots are key. Hand warmers and toe warmers are an absolute must!
I also bring snacks. It's a great excuse to have a pocket full of chocolate!
Q. What is your favourite spot to capture nightscapes?
A. Lake Minnewanka. You can get a great aurora from there and it's easy to access with minimal light pollution.
Like Kahli's nightscape photography? Check out her website kahliaprilphoto.com or sign up for one of her workshops for hands-on instruction!