Expert Tips for Ice Climbing Photography from Tyler Weber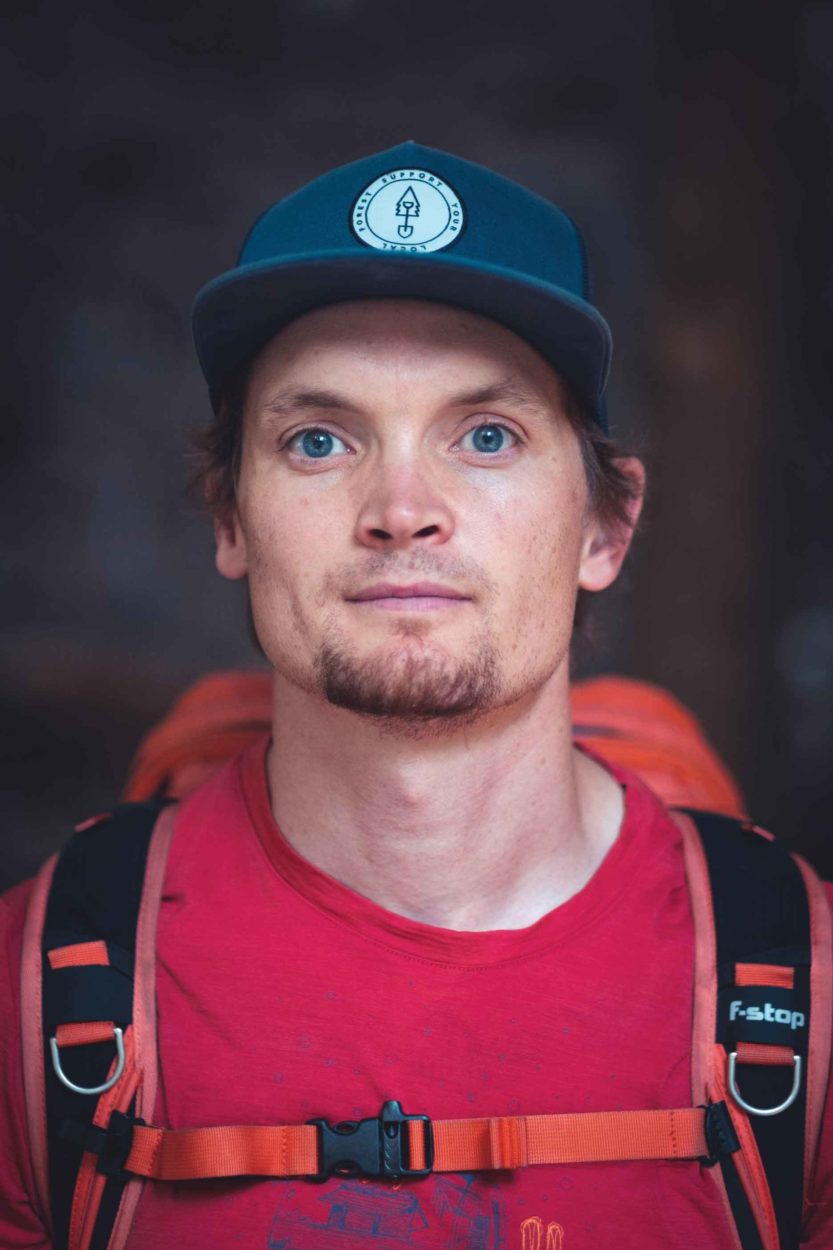 In this 3-part series, we discuss discuss mountain photography with local photographers. In this installment, we chatted with Tyler Weber, who specializes in landscape and action shots, including ice climbing photography. Want to learn more? See our conversations on wildlife photography with Brandon T. Brown and nightscape photography with Kahli April, coming next week. 
Tyler is a landscape and adventure photographer based in Grande Prairie Alberta. He specializes in commercial photography as well as photography education through his workshops. he has a passion for the outdoors and loves getting out and adventuring as much as possible! When he doesn't have his camera in hand, he loves spending time with his wife and girls, traveling, and climbing.
Q. What is your must-have piece of equipment for photographing high-intensity winter activities?
A. Other than the obvious, being cameras, I have a few items that are a must during the winter season. First is my bag itself. My F-Stop Ajna bag keeps all my gear easily accessible but also away from the elements. Next is batteries. In cold conditions, you have to make sure that you carry a ton of extras, especially if you are a mirrorless shooter. I carry eight extra batteries with me, just in case. Third on is extra pairs of thin gloves. I prefer thin gloves over larger bulky gloves for dexterity, but because they're so thin they get soaked fast. Always bring a few extra pairs with you when shooting in cold winter conditions. Last but definitely not least is my satellite messenger. I use a Garmin inReach Mini. This device gives me and my climbing partners peace of mind when we are out on remote areas climbing. If anything were to ever go wrong, we would have a way to communicate with the outside world and get the help we needed.
Q. How do you prepare to capture the perfect moment during physically strenuous activities like ice climbing?
A. When I plan a shoot, I try to conceptualize images ahead of time so I know where I want to be in order to capture a compelling image. I will scout the location out and I talk to my climbers ahead of time to make a clear plan, so we are all on the same page when it comes to key images that I am looking for. In other situations, when I am shooting on the fly without a plan, I rely on my past experiences. If a climb looks aesthetic and beautiful, I will often hang back and capture the entire climb from a distance, with a climber on it for scale. If its tall, exposed, and there is great scenery below, I will get above the climber and capture the scene from that angle.
Q. When planning a photoshoot, how do you adjust for unpredictable mountain weather?
A. Normally I am hoping for adverse weather! Snowstorms and moody clouds make for dramatic images so when the weather comes in, I welcome it. The only time I will change plans is if it affects the safety of the group.
 Q. Does getting great climbing photos require you to climb yourself?
A. I often lead the climb, or climb first, in order to get the top down shot. I always make sure I can keep up to my climbers; the last thing I want is to be holding up a party with an objective. Although I have been known to struggle with balancing my attention while both shooting and climbing. I once followed a pitch of climbing and forgot to bring enough gear to protect the pitch above, all because I was focusing too much of my attention on the fading evening light. I left the ground with only once piece of gear in a mad dash to get in position to shoot. Thank goodness for good friends who know me well enough to over prepare. Also, if feel I am out of my league on a climb, I will do my best to access the top and rappel in. This sets me up in a position to get the shot I am looking for.
Q. What advice do you have for aspiring adventure photographers?
A. Passion is key to success. Do it because you love it. Work hard, get out and shoot. Success will come in time. For me it's not about exposure or making a career out of it. I do it because of a genuine love the outdoors and creating images that make me smile.
Love Tyler's ice climbing photography? Follow him @tylerweberphoto or check out his workshops at tylerweberphotography.com.