Warm Insights: Canadian Rockies Clothing to keep you Warm and Stylish!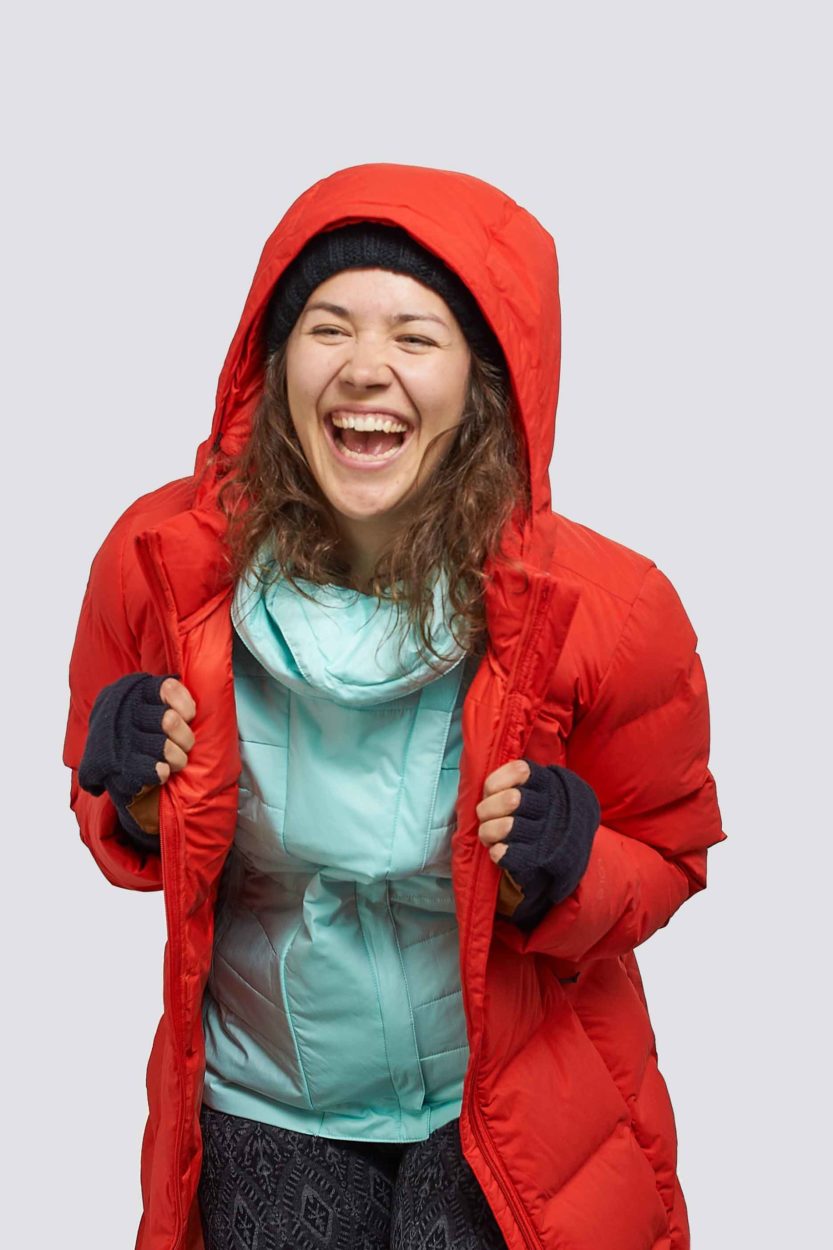 Are you visiting the mountains this winter? You'll want to stay warm and stylish with our selection of Canadian Rockies clothing, available right here in Banff, Canmore, Lake Louise and Jasper.
Active Style
This outfit is perfect for getting active outdoors! Active layers are designed to move when you do and you'll have just the right amount of warmth and breathability to keep you going all day.
Smartwool's The Isto Retro Beanie features a double layer of cable knit for maximum warmth with all the fun style you want in a toque.
The Bivy Hooded Vest from Patagonia uses 100% reclaimed down filling and recycled nylon canvas for a durable and water repellent vest, perfect for those not-so-chilly days.
The Merino 520 Baselayer ¼ Zip is one of Smartwool's warmest base layers. It features chafe-free seams and extra-soft merino wool.
The Winter Warm High-Rise Tight by The North Face is perfect for keeping active on cold days. The moisture-wicking, quick drying fabric has comfortable fleece lining.
So Warm, So Stylish
Adventuring outdoors during a Canadian Rockies winter? Don't let the cold determine your plans! Stay warm and look great with this look from local providers.
Keep your head toasty with the Chunky Knitwear Beanie from Lolë. We love that the pom-pom detaches for extra style choices!
The Katie Limited Edition Jacket from Lolë is a winter staple. Look good and feel great with responsibly sourced down that you can trace from the jacket's serial number.
For an excellent and stylish mid-layer, try the Astra Jacket from Helly Hansen. Combine with warm Primaloft® insulation with bright colours, such as this cool blue tint. We enjoy how many ways you can wear this piece!
Roam Gloves by Helly Hansen bring back a retro look with a functional, convertible mitten flap cover.
The Smartwool Merino 250 Base Layer Tight is made with heavy, soft, merino wool that's breathable, warm and moisture-wicking. They come in so many fun patterns!
Trendy Traveller
Are you travelling through the Rockies? This outfit is meant to be worn on the go!
The Merino 250 Baselayer Crew Box Shirt from Smartwool is made with 100% renewable merino wool. The chafe-free seam means all day comfort.
The Rose Packable Vest by Lolë is wind and water resistant, and super warm. The responsibly sourced down filling means you can compress this vest for travel!
The Wool Travel Pants by Helly Hansen are warm and cozy. They're made with recycled wool and have great pockets.
Accessorize this look with a Chunky Knitwear Beanie from Lolë and Helly Hansen's Roam Gloves.
The True Canadian
Want to blend in with the locals this winter? Dress like a true Canadian and beat the weather with this stylish outfit.
The Chill Knit Beanie from Helly Hansen is the perfect, relaxed beanie for all occasions.
The Downtown Parka by The North Face is a guaranteed warm and stylish addition to any wardrobe!
The Fjord Flannel Long-Sleeved Shirt by Patagonia uses organic cotton Flannel to bring modern comfort to the classic piece.
The Half-Moon High-Waist Leggings from Lolë are comfortable, stretchy and made with eco-friendly practices.
So whether you're looking for some active rest, you're hitting up the town or you're just passing through, there are styles of Canadian Rockies clothing just for you! Which outfit is your favourite?
Special thanks to our clothing providers for supplying samples: Lolë (Banff), The North Face (Banff), Wild Mountain (Jasper), Helly Hansen (Banff), and Valhalla Pure Outfitters (Canmore).