Filmmaking in the Canadian Rockies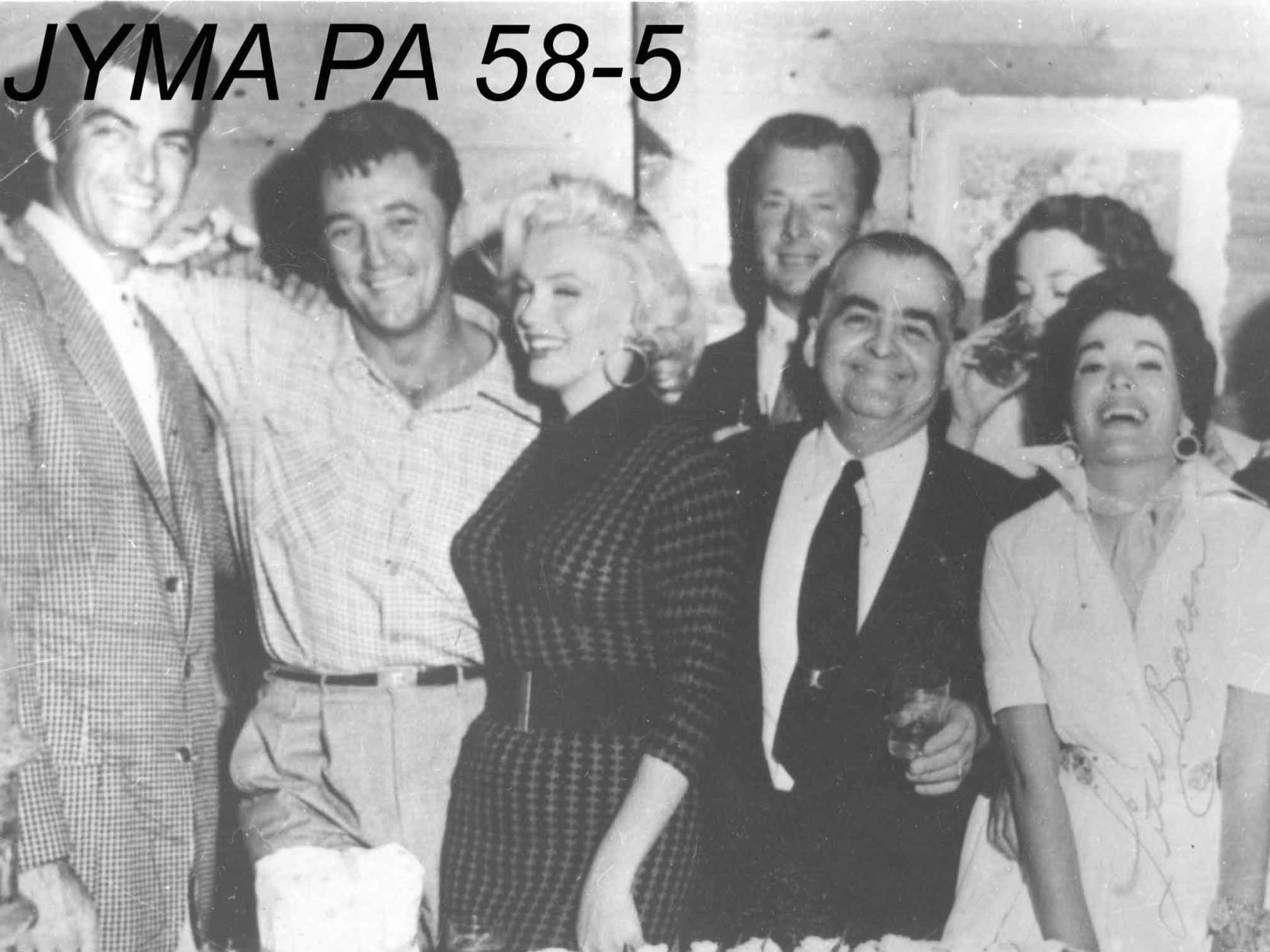 Marilyn Monroe and Robert Mitchum while shooting a movie in Jasper. Provided by the Jasper Yellowhead Museum and Archives
W.C Van Horne, the general manager of the Canadian Pacific Railroad, said in 1886, "If we can't export the scenery, we'll import the tourists."
The sublime beauty of the Canadian Rocky Mountains has an obsessive quality about it, which might explain the thousands of paintings, photographs and sculptures that can be found in art galleries from Canmore and Banff, all the way to Jasper.
Film, however, has a different kind of appeal. Maybe it's the celebrity factor or the rush of gratification you get when the Rockies make a cameo and you say, "Hey! I recognize those mountains!" Filmmaking in the Canadian Rockies has a colourful past full of exciting moments and larger-than-life characters.
Filmmakers of the Rockies  
Hans Gmoser 
One such character was Hans Gmoser. Gmoser was part of the second generation of guides from the Swiss tradition of mountaineering in the 1950s. After becoming a certified guide in 1956, he began his own career as a mountaineer and filmmaker a year later.
His first film was titled With Skis and Rope (1956-57) and includes an ascent of Mount Robson, the highest peak in the Rockies. Several of his films, like Vagabonds on the Mountains (1959), Deep Powder and Steep Rock (1961) and The Forbidden Snow Fields (1962-63), detailed his mountain climbing and skiing adventures and were generally well received. (1)
To preserve his achievements in film, the Whyte Museum of the Canadian Rockies created the Hans Gmoser Film Project, a boxed DVD set of his 10 films available for purchase in the museum gift shop. You can also learn about him in their Gateway to the Rockies heritage exhibit: just look for the big helicopter.
Speaking of helicopters, Hans was also one of the first heli-skiing enthusiasts. In 1963 he attempted heli-skiing for the first time, and as a result, popularized the sport for generations to come. One of his longest standing legacies was the creation of CMH, which specializes in backcountry heli-skiing experiences to this day.
Bruno Engler 
Another notable Rocky Mountain filmmaker at the time was Bruno Engler. A member of the second-generation mountain guides, Engler was trained in Swiss mountaineering and photography. From the 1950s to the '80s, he made 25 adventure films with his Alpine Films outfit.
Bruno's expertise in mountain guiding led him to interesting positions on movie sets in the Rockies. His skills landed him work as safety consultant and location scout for movies like The Far Country (1953) starting Jimmy Stewart and The Mad Trapper (1979) with Charles Bronson. (2)
In an article he wrote for Mountain Heritage Magazine, Bruno recalls a story of averting near disaster on set for The Far Country. While shooting on the Columbia Icefields, 100 extras, cast and crew were crossing the landscape when Bruno noticed the group had wandered under an unstable icefall. He warned the director and got the group to slowly back away from the avalanche area. Not long after that, the ice wall came crashing down! Thanks to Bruno's knowledge and quick thinking, nobody was hurt. (3)
Bruno was an avid skier, along with being a guide, photographer and movie maker. He is credited with helping build the Sunshine Ski School in Banff. His memory is honoured at the annual Bruno Engler Ski Race at Mount Norquay.
Eddie Hunter 
If you've skied Mount Norquay, chances are you've come across run #37: hEaD Hunter. This particular run is named after Banff skiing enthusiast and filmmaker, Eddie Hunter.
A fixture for much of Norquay's 90 years, Eddie Hunter skied there for most of his life. He even wrote a book on the mountain titled, The Spirit of Norquay.
As a trained photographer, Eddie was a cinematographer in the Rockies and abroad. He created a small film studio named Head Hunter Films, which did promotional pieces for CMH, the Sulphur Mountain Gondola and a 1969 short for his beloved mountain, titled Ski Spree.
Wendy Wacko
Founder and executive director of Mountain Galleries, Wendy made her fair share of films that featured the Rockies from 1979 to 1992. Her first film, which she wrote and produced, was Challenge – The Canadian Rockies (1982). Her goal was to give movie theatre patrons "a sense of adventure that exists in the mountain parks." (4)
This film featured impressive, albeit dangerous, stunts at famous landmarks like Overlander Falls, the Snowdome and Mount Robson. Challenge went on to win "Outstanding Film of the Year" at the Canadian Film and Television Awards.
Wendy produced several films throughout her 14-year filmmaking career including Heart of a Painter (1983) about Canadian artist Doris McCarthy and exciting mountain movies like Striker's Mountain (1984) and The Climb (1985/86). She also produced the mini-series Golden Fiddles (1992).
Today, her desire to show people that sense of Rocky Mountain adventure can be seen in the Mountain Galleries in the Fairmont Jasper Park Lodge and Fairmont Banff Springs Hotels.
Movies Shot in the Rockies 
The scenery of the National Parks is so stunning, with its towering mountains, roaring rivers and vast forests, that Hollywood can't resist filming in the Rockies.
The Rockies filming tradition stretches all the way back to the 1920s, with silent films being shot out on the Bull River in the Kootenays, near Cranbrook British Columbia. (5) Many of the films shot in that era were westerns because the landscape resembled many parts of rural America.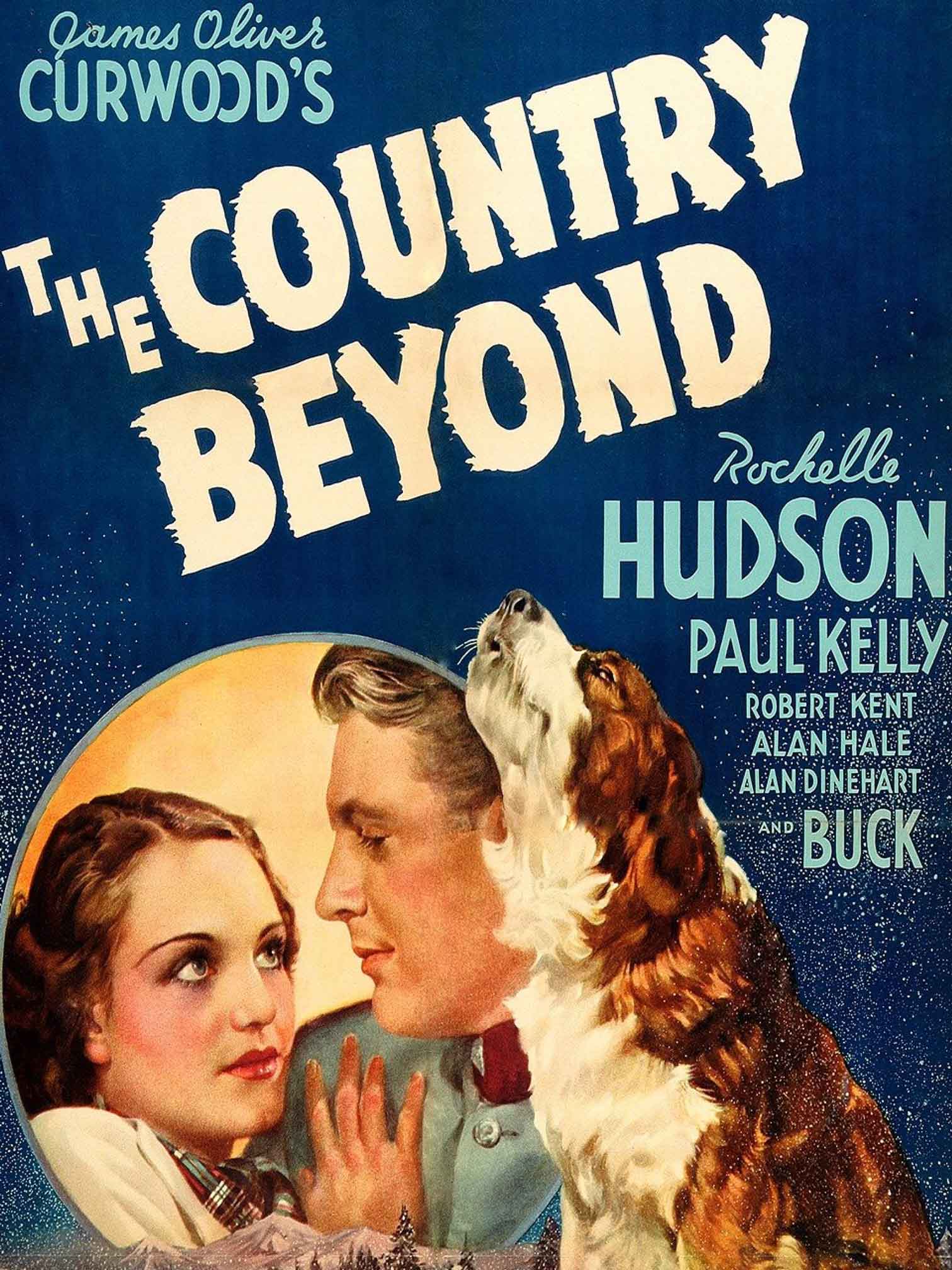 The Jasper Park Lodge has been used as a filming location for many movies including Mountie musicals and action films like Rose Marie (1936) and Country Beyond (1936). The lodge also stood in for an Austrian palace in the Emperor Waltz (1948), starring Bing Crosby and Joan Fontaine.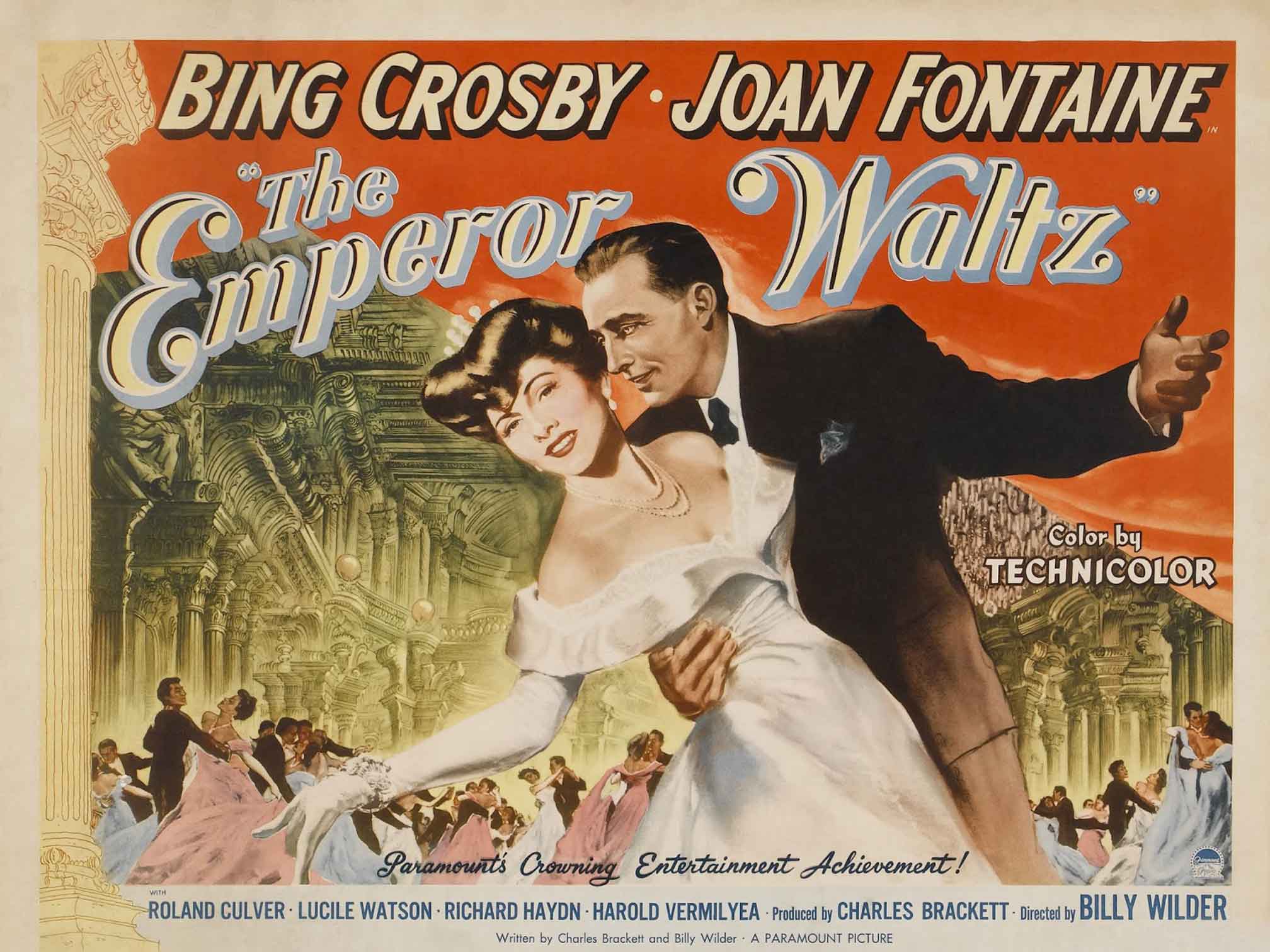 One of Jasper National Park's most notable brushes with fame was when Marilyn Monroe and Robert Mitchum came to town to film River of No Return in 1953. Marilyn famously fell in the Maligne River during the shoot and injured her ankle. Becker's Chalets, then known as Becker's Bungalows, proudly notes that Marilyn stayed in their chalets, #33 to be exact, during her time in Jasper. (6)
The rest of the shooting was moved to Banff where Marilyn recuperated at the Fairmont Banff Springs and took advantage of some of the sites, including the North American Chair Lift at Mount Norquay.
Eventually, the National Parks had to put an end to shooting films in their boundaries to preserve the delicate ecosystems. Undeterred, Hollywood turned to places just outside the parks to shoot their movies.
The town of Canmore, just outside Banff, was featured in films like Last of the Dog Men (1995), Mystery Alaska (1999) and I'll be Home for Christmas (1998) to name a few.
Kananaskis Country is currently a hotspot for filmmaking in the Canadian Rockies. Several modern movies have been shot in these wild regions including films like Brokeback Mountain (2005) with Heath Ledger and Jake Gyllenhaal, and The Revenant (2015) with Leonardo DiCaprio. This year, Kananaskis hosted Dwayne 'The Rock' Johnson for the filming of Jumanji 2! Our own local Mad Dogs and Englishmen often use their dogs for filming in Kananaskis Country.
You can see some of these sets and learn about films shot in the Rockies when you take a snowshoe adventure to Castle Mountain with White Mountain Adventures just like we did!https://https://whererockies.com/2019/05/10/castle-mountain-the-rockies-hidden-gem/.com/canmore-kananaskis/castle-mountain-the-rockies-hidden-gem/
Sources
Dart, Ron. "Hans Gmoser", The Canadian Encyclopedia, https://www.thecanadianencyclopedia.ca/en/article/hans-gmoser
Engler, Bruno. Mad Trapper Madness. Mountain Heritage Magazine. 2000
Engler, Bruno. The Typical Hollywood Avalanche. Mountain Heritage Magazine. 2000
Interview with Wendy Wacko. Home Grown Mountain Moviemaker. Mountain Heritage Magazine. 2000
Kinnear, John. When Actions Spoke Louder than Words. Mountain Heritage Magazine. 2000
Becker's Chalets. About Becker's Chalets. https://www.beckerschalets.com/history-beckers-chalets.html