13 Rainy Day Activities in the Canadian Rockies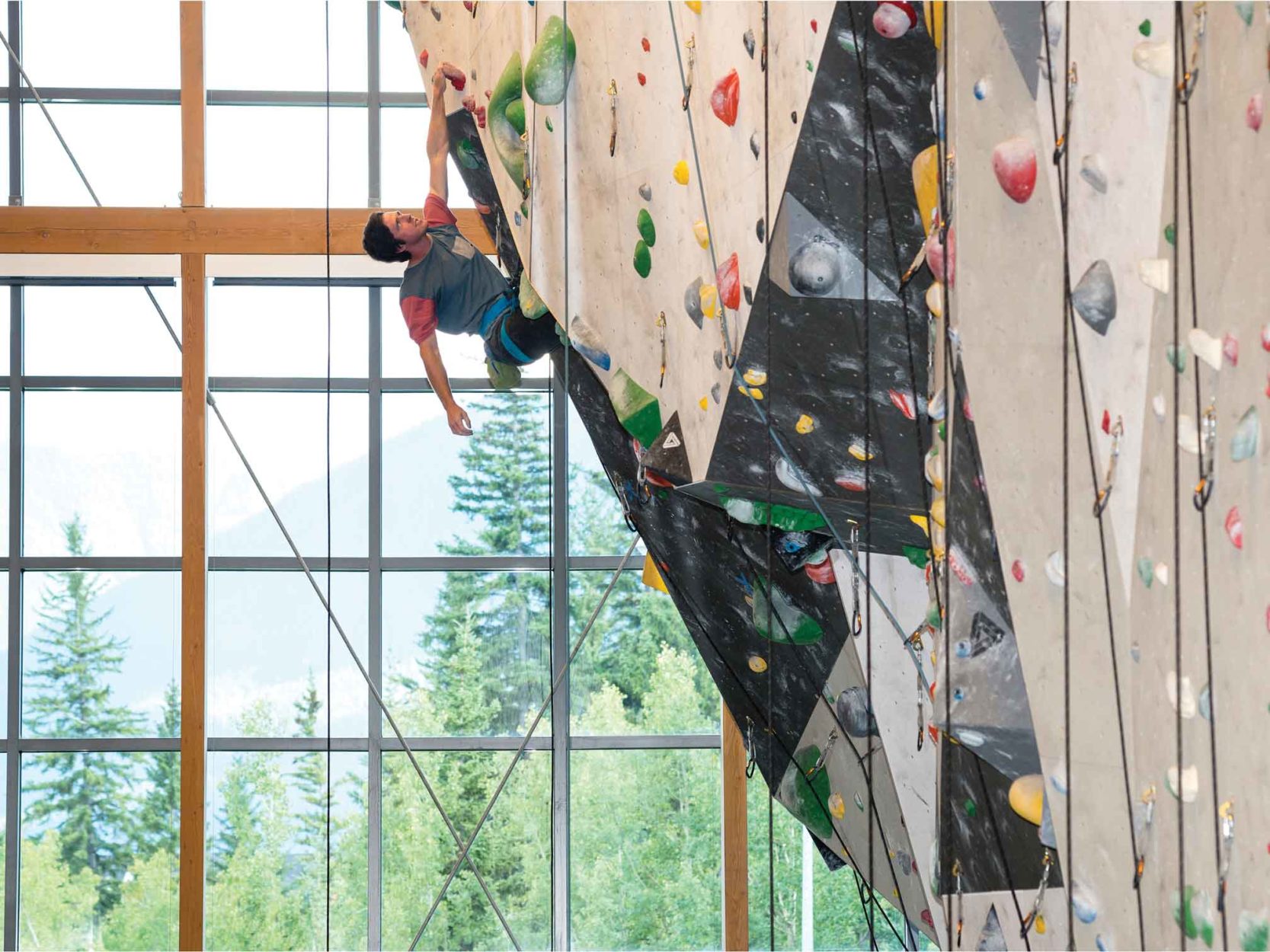 Photo from Elevation Place
Canada is known for its gorgeous scenery and temperamental weather. Depending on the moody skies, getting outside can be a bit of a challenge. If you're looking for rainy day activities in the Canadian Rockies, we've got you covered.
Local Museums
Founded by famous locals Peter and Catharine Whyte, the Whyte Museum was created a means to give back to the community. "They have become ingrained in the cultural life of Banff," says retiring museum director Vincent Varga. The Whyte Museum is host to amazing art exhibitions. They also offer activities like film screenings, seminars, workshops, and presentations. Spend a rainy day at at the Whyte Museum in Banff, and who knows what you'll discover!
This excellent venue is a great way to spend time indoors, and it's open 365 days a year! This hidden gem was the dream of another famous Banff resident, Norman Luxton. The museum offers tours, given by Stoney Nakoda elders. The director and honorary chief, Stan Cowley, also provides tours along with his daughter Kateri. "It's a very special culture," remarks Kateri, "I love sharing the history and the culture and being a part of it." Also, they have free tea and coffee ready for your visit.
The Jasper Yellowhead Museum is an awesome pick for a rainy day activity in Jasper. The museum has ten permanent exhibits dedicated to the history of the town and the national park. You can learn everything from early expedition outfitting to the building of the railroad. There is also a story about a legendary silver ice axe. The main draw of the museum is the quality of the exhibits. Museum manager Robert Hubick says, "Most people's comments are that the galleries are put together really well, very thorough, interesting and educational."
Local Recreation Centres
If you're looking for action-packed rainy day activities in the Canadian Rockies, come to Elevation Place in Canmore. Their aquatics facility features a 25 meter pool, hot tub, lazy river, wading pool, water slide and a splash park. Their indoor climbing wall has a maximum height of 45 feet! It also offers about 100 routes, a dedicated bouldering wall and 40 lines for top roping and lead climbing. The fitness facility here offers treadmills, spin bikes and a weight room. Elevation Place also hosts regular drop-in fitness and yoga classes.
The Banff Centre's aquatic family-friendly facility features a 25 meter pool, hot tub and a steam room. Their climbing wall is "the only indoor climbing gym in Banff." It features a 25-foot wall with about 50 routes that can accommodate any level of skill. Their fitness facilities have ellipticals, treadmills and a weight room. They also offer drop-in fitness classes.
The aquatics centre offers a 25 meter pool, wading pool, hot tub and water slide. They also feature a bouldering wall. It's routes are maintained by a local climbing association and frequently changed for variety. They also boast the largest amount of floor space for exercising out of all the recreation centres on this list! This place has all kinds of rainy day activities!
This local's secret is great if you're looking for indoor activities in Lake Louise. They feature a covered hockey rink and a fitness hall. Locals offer fitness classes such as high intensity interval training, yoga and meditation.
This venue features two indoor ice rinks with regular drop in schedules. This one stop shop for indoor activities in the Canadian Rockies is sure to please. The Canmore Recreation Centre also offers a drop-in gymnastics area and a walking track for seniors. The Canmore Curling Club also has its own space behind the rec centre.
Located at the entrance of Banff, the Fenlands Recreation Centre is a great place to hang out indoors. They offer two indoor skating rinks with drop-in schedules and public shinny. They also have four sheets of curling ice and an event space with killer views.
This venue serves as Jasper's indoor skating rink with a drop-in schedule. They also have squash and racquetball courts.
Local Sights and Sounds
"There's more than mountains out here" and the Banff Centre certainly has rainy day activities for you to enjoy. As the premier hub for arts, entertainment and leisure in Banff National Park, the Banff Centre offers much in addition to great scenery. Check out their Mountain Film and Book Festival, the Walter Phillips Gallery and their dining options! The Banff Centre also features artist lectures, workshops and special exhibitions.
This is Canmore's cultural hub complete with galleries, activities, Theatre Canmore productions, films and live music. "What's great about artsPlace is that it brings the community together" comments manager Paula Krupa. Be sure to check out Family Sunday Arts Play. Beginning in January, it's a free, drop-in class that runs every Sunday morning until noon. Kids and parents can come to this instructor-led workshop to make themed art. Take your kids to this fun space for indoor activities on a rainy day.
Take part in unique indoor activities in the Canadian Rockies and ride the train with Sundog Tours. It's a chance to see wildlife and landmarks like Robson Valley, the colossal Mount Robson and Rearguard Falls. Owner Paul Hardy says, "People understand that the rails were so central to the discovery of Western Canada, and the train gives them a glimpse of that history."