Avalanche Safety in the Mountains: Know Before You Go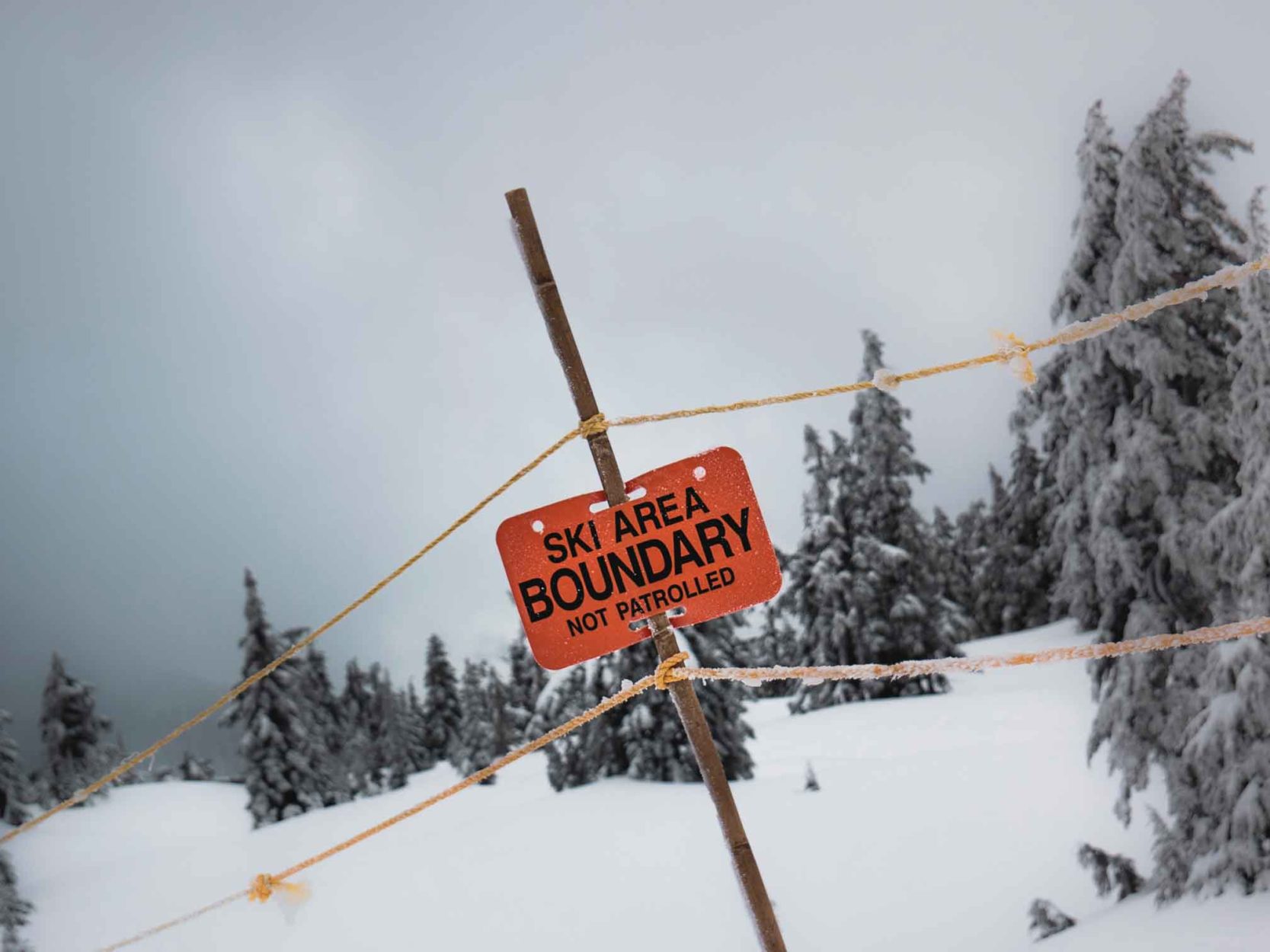 *Special thanks to Lisa Paulson, Visitor Safety Specialist for Parks Canada, for discussing avalanche safety and sharing her vast experience
Winter means avalanche season in the mountains. Avalanches can happen anytime and anywhere without warning. They only need a snow-covered slope of 25 degrees or more. How much is that? Steeper sections of "green" ski runs or almost anywhere on "blue" runs is enough of a slope for an avalanche.
As snow falls in the mountains, it builds in layers. These layers vary in stability, which can change with weather conditions during the snowfall and afterwards. The depth and stability of snow layers can change without any visual reference. Some layers can be deep in some spots and shallow in others. When weak layers are buried by strong layers, it creates the ideal conditions for an avalanche.
Triggers
Changes in precipitation, temperature or wind speeds can trigger an avalanche. These environmental factors cause instability in the snowpack or allow moisture to reach lower layers of snow. Treat any sudden changes in weather as red flags when planning a trip.
The most common trigger of avalanches, however, is humans. According to Avalanche Canada, "The majority of avalanches that kill backcountry recreationists are accidentally triggered by the victim or members of the victim's party." Lisa Paulson, a Visitor Safety Specialist from Parks Canada, explains that sometimes it's the fourth, fifth or even tenth person in the group who triggers a slide. "Groups of skiers may have several people make it safely down the hill before someone overloads the trigger point." The impact of human activity in the mountains is well known. However, even the most experienced outdoor adventurer can be caught unawares. Slide dynamics are complicated, and it can take a lifetime to learn how to manage avalanche terrain.
Know Before You Go
"Trip planning cannot be emphasized enough," says Paulson. Everyone spending time outside in the mountains needs to know about avalanche risks. People should choose outings that suit their skills and remember that conditions can change without notice. Trails that begin close to towns or roads may seem safe, but they may cross through avalanche paths. Key features of avalanche paths include clearings and areas with lots of downed trees. People like stopping in these areas because they have good views. However, avalanches likely created these clearings. Rapid snow and wind speeds can strip trees of their branches or even knock them over. These areas still may be unstable. To be safe, tell someone where you're going, what equipment you have, who's with you and when you'll return.
Use the Resources
There are online resources that everyone can use to stay safe. Both Avalanche Canada and Parks Canada post avalanche bulletins daily. These reports compile information about weather conditions, climate patterns, avalanche history and snow load. Local authorities write these reports and access information from weather stations at treeline and on mountain peaks. These bulletins provide daily information about slide risks. In addition, people can look up previous reports to get a sense of trending conditions. Outdoor enthusiasts should always read these bulletins before going out.
Other online resources include Environment Canada, Mountain Condition Report and Mountain Information Network. These sites contain information about the weather and reports from the mountains by guides and other mountain lovers. Using these sites along with avalanche bulletins can paint an accurate picture of slide activity.
In addition to online resources, visit the staff at Visitor Information Centres in Banff, Lake Louise and Jasper. They have up-to-date avalanche information as well as suggestions for the safest trails. Plus, they can help interpret avalanche bulletins, which contain a lot of details. For specific information about backcountry conditions, ask to speak with a Visitor Safety Specialist. These experts can answer your most technical questions. All recognized trails in the National Parks have kiosks with information on risks for the area. Be sure to check these kiosks for closures and other information before heading out on these trails.
Get Training
It is important to have the proper training and tools. At minimum, people should travel in groups with each person carrying a transceiver, a probe and a shovel. "More important than carrying these items is knowing how to use them" says Jesse Demontigny, managing director at Yamnuska Mountain Adventures. A satellite communication device that can call or text is ideal. Many locations in the mountains don't have cell service, so a cell phone won't work in an emergency. "People have to be a bit self-reliant," says Paulson, "because rescue might not come right away."
Paulson also recommends hiring a guide. A certified guide with the Association of Canadian Mountain Guides will have the necessary skills to maximize safety. They can suggest areas that match the group's skillset. In addition, guides can provide education and equipment. "You can always pay someone to manage risk," says Paulson.
Before heading out, plan a trip that everyone can do. Look up the avalanche bulletins and remember conditions can change. Tell someone your plan and make sure everyone has the proper training and equipment. With these measures in place, you can enjoy an amazing day in the Canadian Rockies.
Further Resources
Avalanche Safety Training
Most people spending time outside in the mountains have Avalanche Safety Training. These courses are taught by highly trained professionals. Avalanche Canada sets the curriculum.
AST 1 is a two-day course that gives people a basic understanding of avalanches and safety. It involves one day in the classroom and one in the field. This course focuses on recognition, safety and observation.
AST 2 is an intense, four-day course with one classroom day and three days in the field. This course is for people looking to access more "aggressive terrain." It focuses on assessing and managing terrain and conditions.
Courses are available from Cloud Nine Guides, Yamnuska Mountain Adventures and Rockaboo Mountain Adventures.
Controlled Slides
Please respect all ski hill closures because they are in place for your safety. These areas could have increased avalanche risk, or the snow team may be performing avalanche control. Ski hills will reduce the risk of avalanches by triggering slides with dynamite. Parks Canada and various provincial parks perform avalanche risk control on roads in the mountains for driver safety. Authorities close the roads during these times. There is no avalanche risk control in backcountry locations, so backcountry users must be prepared for all conditions.