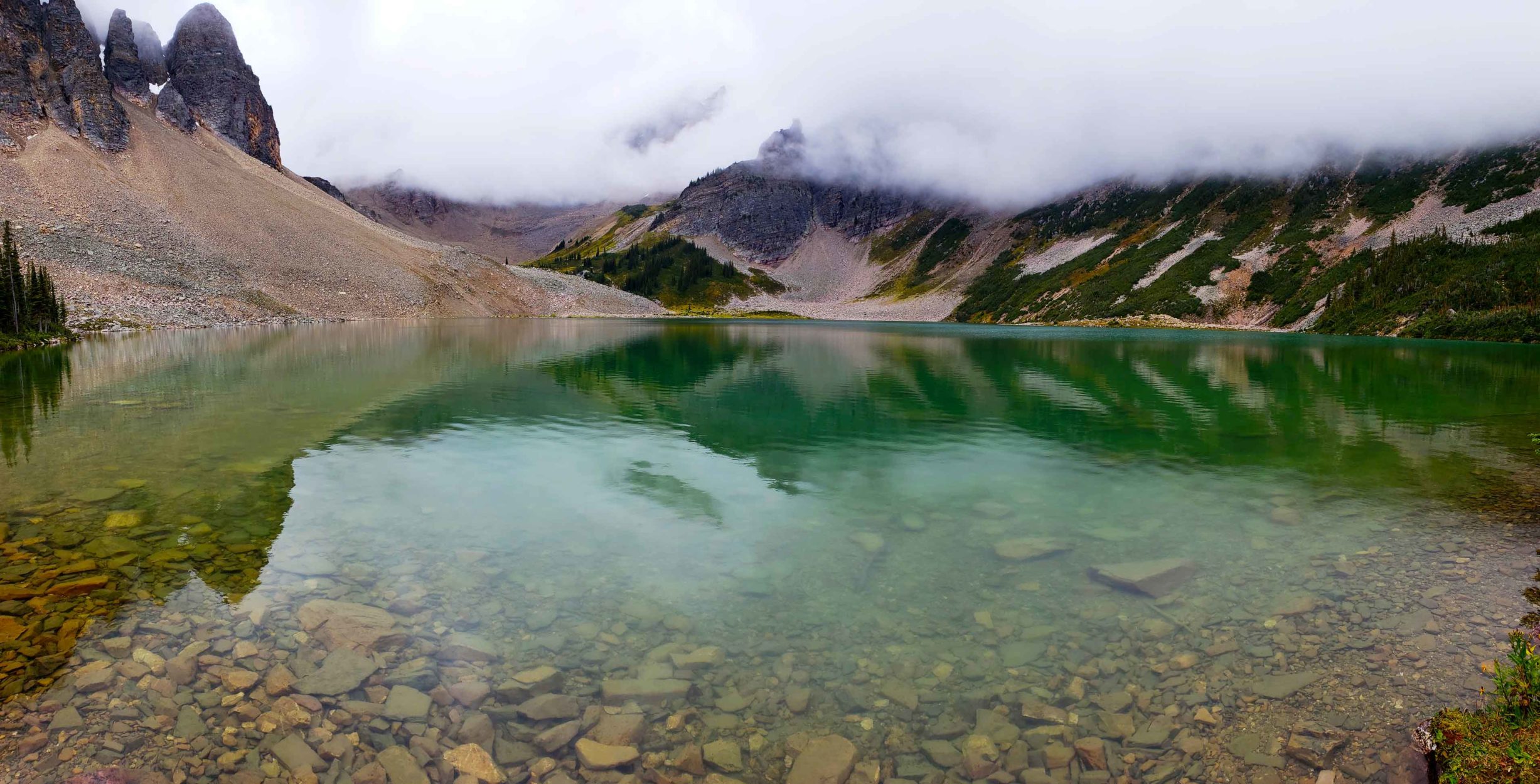 There's something about the rumbling of an engine and the crunch of tires over stones while surrounded by mountain scenery that makes a trip with Canadian Off-Road Adventures so unique. Maybe it's because you can't use ATVs in most of the Canadian Rockies, or maybe it's just because ATVing is so much fun, but whatever the reason, I found myself smiling from ear to ear as we drove up the twisting trail to our final hiking destination.
This was our second day in Golden, BC, and we were on a joint tour between Canadian All-Terrain Adventures and Xplore Golden Tours. The ATVs would get us most of the way up the mountainside and our hiking guide would take us the rest of the way to Gorman Lake. It was a full day adventure that promised a fun and wide-ranging mountain experience.
Che Koroll, owner and operator of Canadian Off-Road Adventures, has been exploring the area on ATVs for years. His tours include everything you need for an ATV adventure: helmets, goggles, gloves and waterproof gear, for those really big puddles! He takes a safety-first approach to his tours that ensures everyone has a good time.
"I always bring extra guides," he explained, "Because not everybody has the same experience level. Some people want to go slower, and some want to rip. With an extra guide, we can always split up the group so everybody gets the best tour that meets their expectations."
It was a cool way of doing things, and after our safety demonstration and practice, they could see where they needed to split our group based on ability. One of the guests on our trip had never been on an ATV before, so he went with a private guide to explore the scenic trails at his own pace. The rest of us had lots of experience, so we ripped up the mountainside to our hiking destination.
The trail started wide and mellow and became narrower and rougher the further we climbed. It was awesome. The views got more and more epic and by the time we reached the top, we were looking across the valley with the town of Golden located far below. It was time to hike the rest of the way.
David Perez, owner and operator of Xplore Golden Tours, often works with other companies to combine activities. He specializes in personalized tours and group bookings, and he encourages people to bring their friends and create a custom adventure with him.
"Golden is so much fun because it's off the beaten path," he said, "If you bring a spirit of adventure, you can have such an amazing time!"
He led us on a great hike. It takes about an hour and a half to reach the lake, which makes it perfect for families. The terrain is varied – from forests to creeks to rocky moonscapes and finally to the stunning turquoise colour of the alpine lake itself. It feels like a full day hike compressed into a bite-sized, manageable chunk thanks to the ATV adventure.
When we reached the lake, we took some time to enjoy the scenery. Someone had dragged up a canoe during the winter, likely with the help of a snowmobile, and it still sits beside the lake. It has a few patches, but if you're brave enough it looks well worth the paddle!
The shifting cloud cover gave the mountains an ever-changing look, and the return hike to the quads seemed completely different than the one up to the lake. Once we were back and the engines were roaring, it was time to head down – and hit every puddle along the way!
Soaked, laughing and exhilarated from our adventure, we met Che at the bottom of the mountain. He loaded up the quads and drove us back to town.
Bottom Line: ATVing in the mountains is fun. Take a tour with Canadian Off-Road Adventures or book a custom tour with Xplore Golden Tours to get exactly what you want out of your mountain adventure!