Exploring with Scootin' Kootenay Tours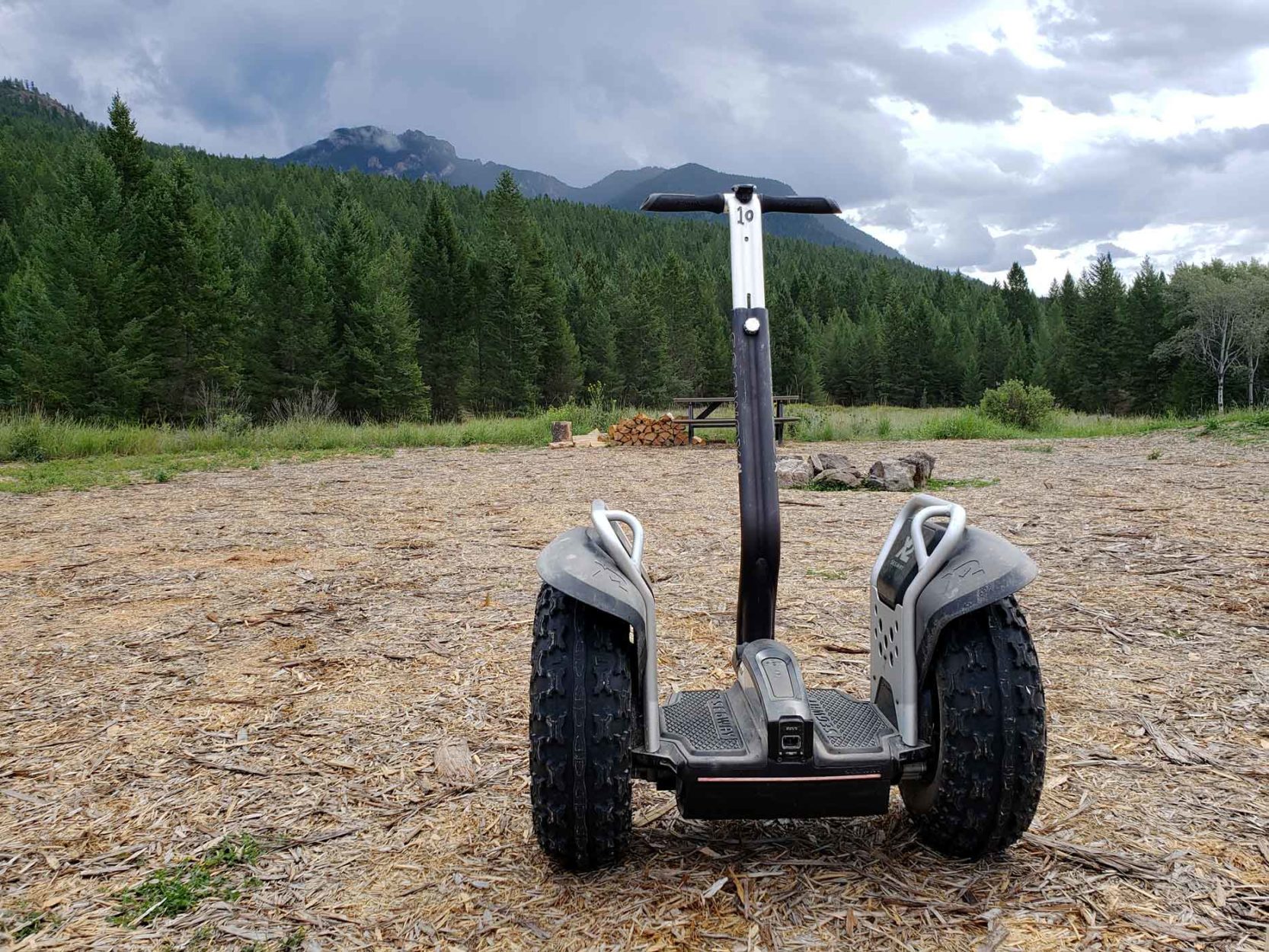 Did you know you can explore the village of Radium Hot Springs on a Segway PT? Specifically, you can explore trails around the town with a tour from Scootin' Kootenay Tours!
I had some experience with Scootin' Kootenay's sister company, Valley Zipline Adventures, so already I knew I was in for a good time.
The extent of my experience with Segway PTs before this tour was watching Mall Cop with a group of friends after a few beverages. I honestly didn't even know there were off-road versions of these things. Apparently this is the standard level of experience for people looking to take one of these tours, so Patrick Tolchard, owner and operator of Scootin' Kootenay, developed a training session to teach everyone the ropes.
After a quick video tutorial, I was standing in front of a two-wheeled transportation device looking out at an obstacle course that encompassed all the skills I would need on the tour.
"Almost everyone picks it up right away," Patrick assured me.
First of all, Segway PTs stand up on their own. Magic! They are sturdy machines and are able to cover a lot more ground than I initially thought. Steering is similar to skiing – it's entirely based on body weight. I was surprised how easy these things were to handle. It didn't take long before I was on the obstacle course, testing my skills and honing the moves I would need for the trail. Let's do this.
And then we were off!
Patrick was an excellent guide. He took us around the trails and pointed out the flora around us. He was filled with information about the different plants in the area, as well as the animals we could potentially see. The tours are based out of Radius Retreat, which offers some stellar views as well as treed seclusion. It was fun to be outside exploring nature in this way.
The Segway PTs are electric, making them an environmentally friendly way to explore. Group sizes can reach up to 9 people but are typically much smaller. The guide can carry personal items, and they are equipped with a first-aid kit, bear spray, bug spray and sunscreen.
The tour lasted about 1.5 hours, but we were having so much fun it seemed to fly by! It was way more involved than I anticipated, and I left with a new found respect for cruising the wilderness on a personal transport.
Bottom Line: Scootin' Kootenay's Segway PT tours are a fun and unique way to experience the wilderness surrounding Radium Hot Springs.