Learning about Wolves at Northern Lights Wolf Centre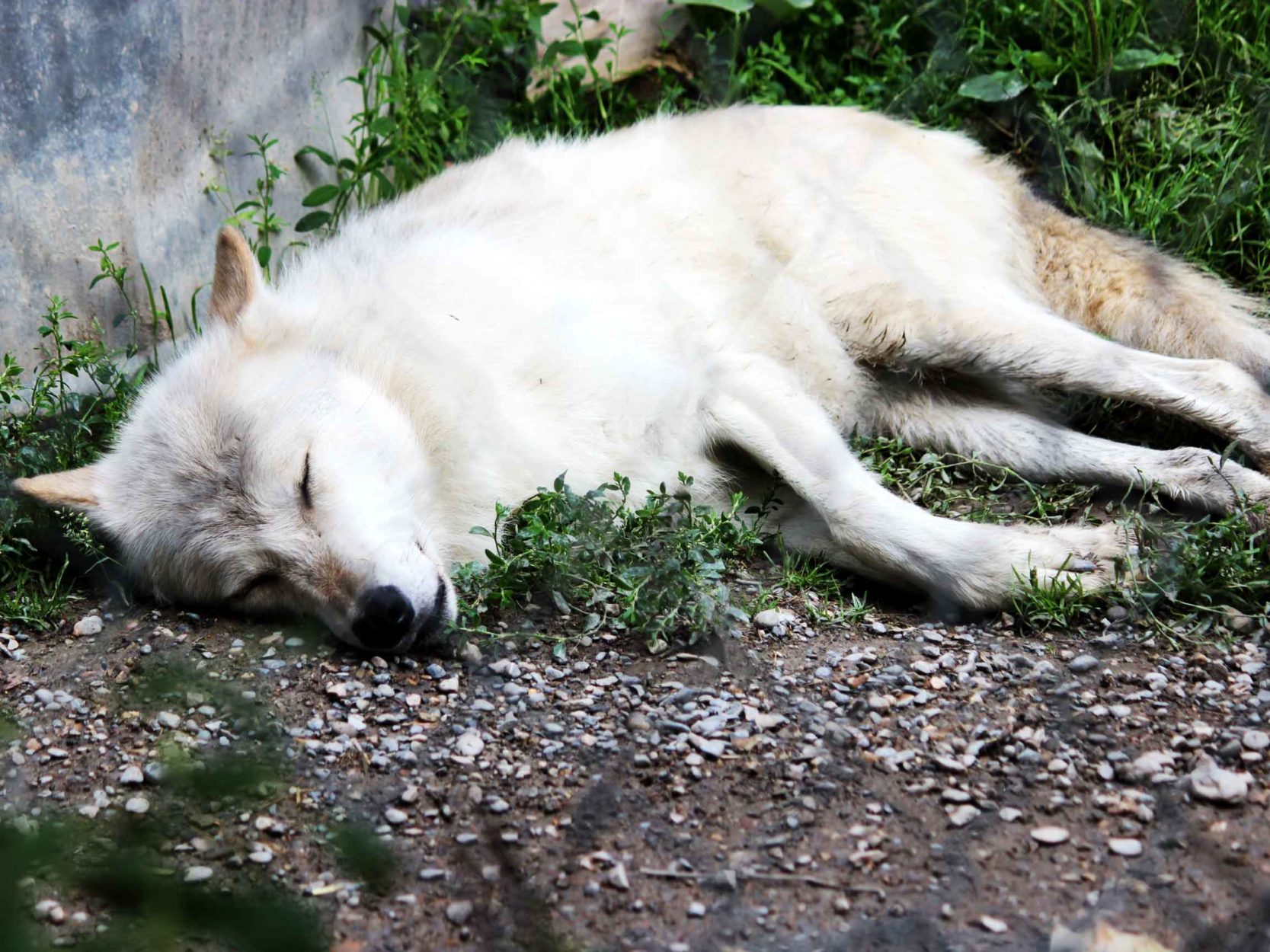 Northern Lights Wolf Centre in Golden, BC is a small but welcoming place with tons of information about wildlife, conservation, ecology and, of course, wolves!
Did you know: Wolves walk on their toes. This means wolves can move quietly and swiftly through their environment.
Northern Lights Wolf Centre is home to 6 resident wolves, all of whom were born in captivity. The animals were all rescued from unfortunate situations – whether they be illegal breeders, poor living conditions for entertainment or other circumstances, the wolves have found a happy and peaceful life at this sanctuary. Most of them came from a young age, and these beautiful creatures have grown up as ambassadors for their wild relatives. They live in large enclosures where they can come out and see people or hide away in private spaces. Because most of the wolves have been around people since birth, they are quite friendly and curious, and they'll often come to the fence to say hello!
The space is packed with information. They have large information posters explaining the importance of biodiversity, as well as the struggles facing threatened and endangered species. They also have information about wolves themselves, and their importance as a keystone species in the environment. A recreated wolf kill explains a lot about wolves hunting in the wild, and the skills they need in order to survive. They also have regular tours where educated guides discuss the wolves in the sanctuary, as well as their wild cousins.
The centre is actively involved in encouraging the government to protect wild spaces so that wolves and other endangered species can continue to live in their natural landscapes. The staff are enthusiastic about their animals and the conservation efforts. They are happy to answer any questions you might have, as well as suggest ways you can get involved.
Founders of Northern Lights Wolf Centre, Casey and Shelley Black, come from a background of training animals for big Hollywood movies. They turned their talents to the sanctuary, and to educating the public about wolves. Because of their background, they have trained all their resident wolves – using positive reinforcement and clicker training – so they can be ambassadors of their wild cousins.
They even go for walks! You can join these off-leash excursions and walk with the wolves through the wilderness. These wolf walks provide excellent photo opportunities and a chance to get up close and personal with these amazing animals. Pre-booking is required, and spots fill up fast! Check out the details about these one-of-a-kind tours.
Whether you have an hour to spare, or a day to explore, make sure to stop by Northern Lights Wolf Centre and take some time to see and learn about these amazing creatures!