Hot and Fresh at Lou Lou's Pizzeria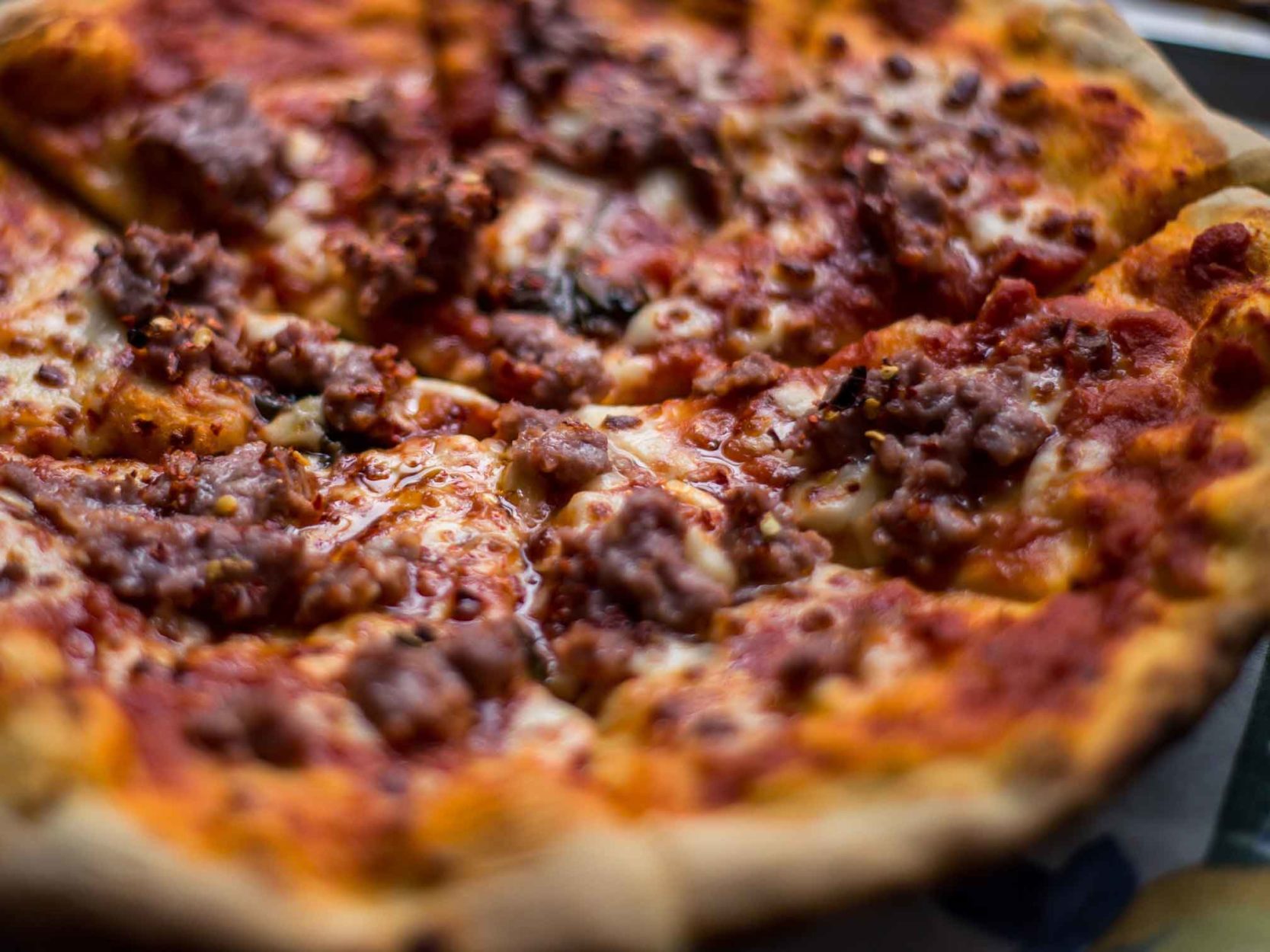 It was a chilly and rainy afternoon when we set up camp in Wapiti Campground in Jasper National Park. Wapiti is just outside of the friendly small townsite of Jasper, and part of our plan was to experience this charming mountain town. We brought food for the trip, but not the whole trip. Since this was a front country camping excursion, it was just too easy to get something in town! So after setting up camp and heading into town to explore, we decided there was only one thing to do: order pizza from Lou Lou's Pizzeria.
I'd heard a lot about Lou Lou's Pizzeria, and the homemade, loaded-with-real-toppings pizzas they sell. I was excited to try it out! If you haven't been to Lou Lou's before, it's pretty cool. It's a walk-up, counter-service style restaurant that has a wide variety of options. After looking through their menu, we decided to go with pizza and poutine – a solid camping meal!
Our order was taken quickly by the friendly staff, and it was prepared while we waited. It didn't take long before we were taking the steaming boxes back to our campsite to enjoy by the fire.
The poutine was great, and the pizza was excellent! We sat at the edge of our tent – out of the insistent drizzle – watching our campfire and eating pizza and poutine from Lou Lou's. It was a great start to what proved to be a great trip to Jasper, filled with awesome activities like the Columbia Icefields Skywalk, a boat cruise on Maligne Lake, a trip up the Jasper SkyTram and so much more! We were glad we came prepared, and we were just as glad we decided to dine out in Jasper!