Canmore Brewing Company Tour: How Beer is Made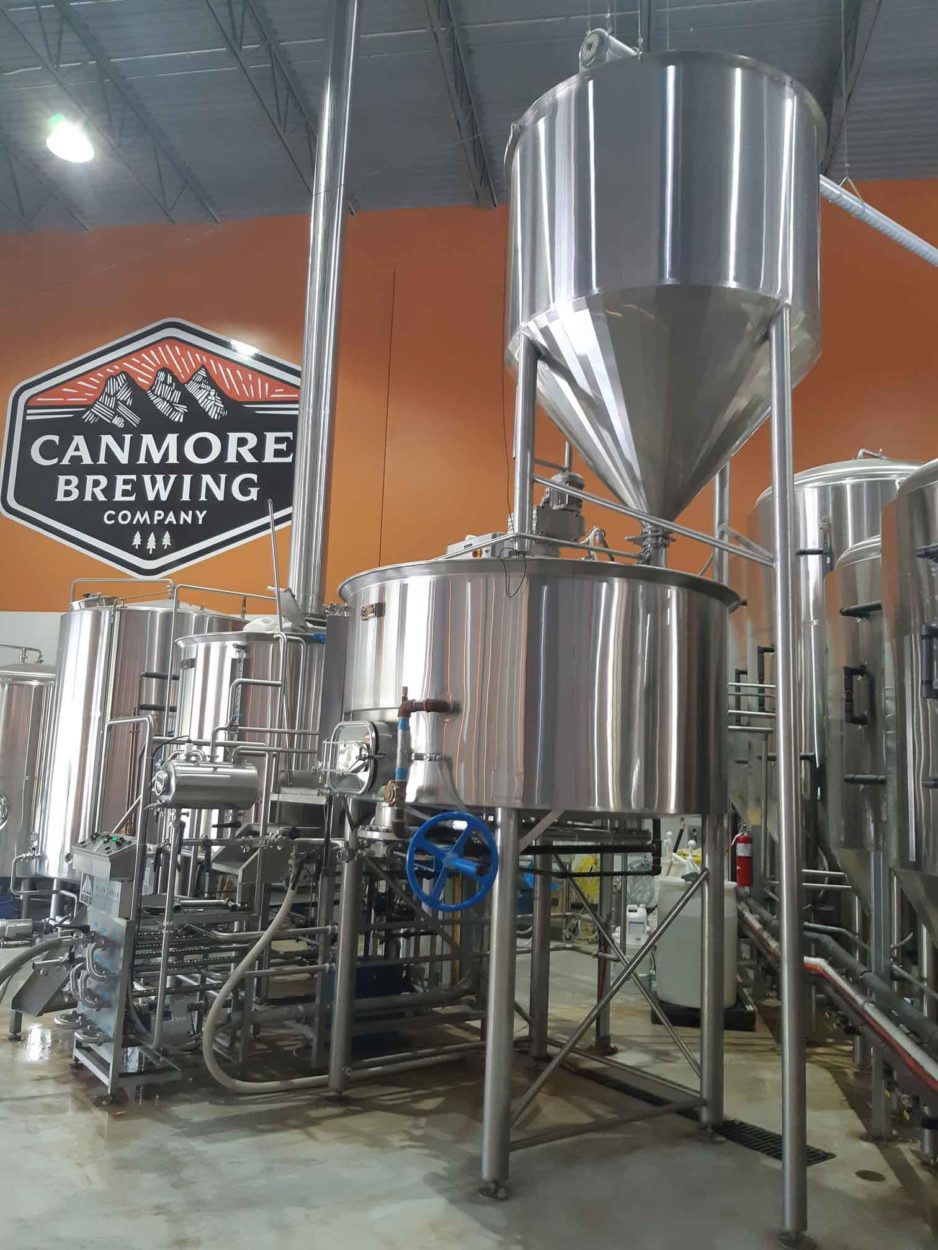 Established in 2016, Canmore Brewing Company provides the Bow Valley with all kinds of tasty, quality beers. In fact, almost every restaurant and liquor store in Canmore stocks at least one of their five core beers.
I had not actually been to their brewery before, so I decided to take a tour to check it out. The tour is a reasonable $15, and it gives you a look at how their beer is made.You also get to try four of the five core beers! It's a pretty good way to spend some time on a Saturday afternoon. 
I wanted to pursue this tour not just because I love great beer, but because I actually don't know much about how beer is made. So, I thought it was time to stop being a craft beer poser and learn something about this process that has existed for thousands of years. 
The Brewery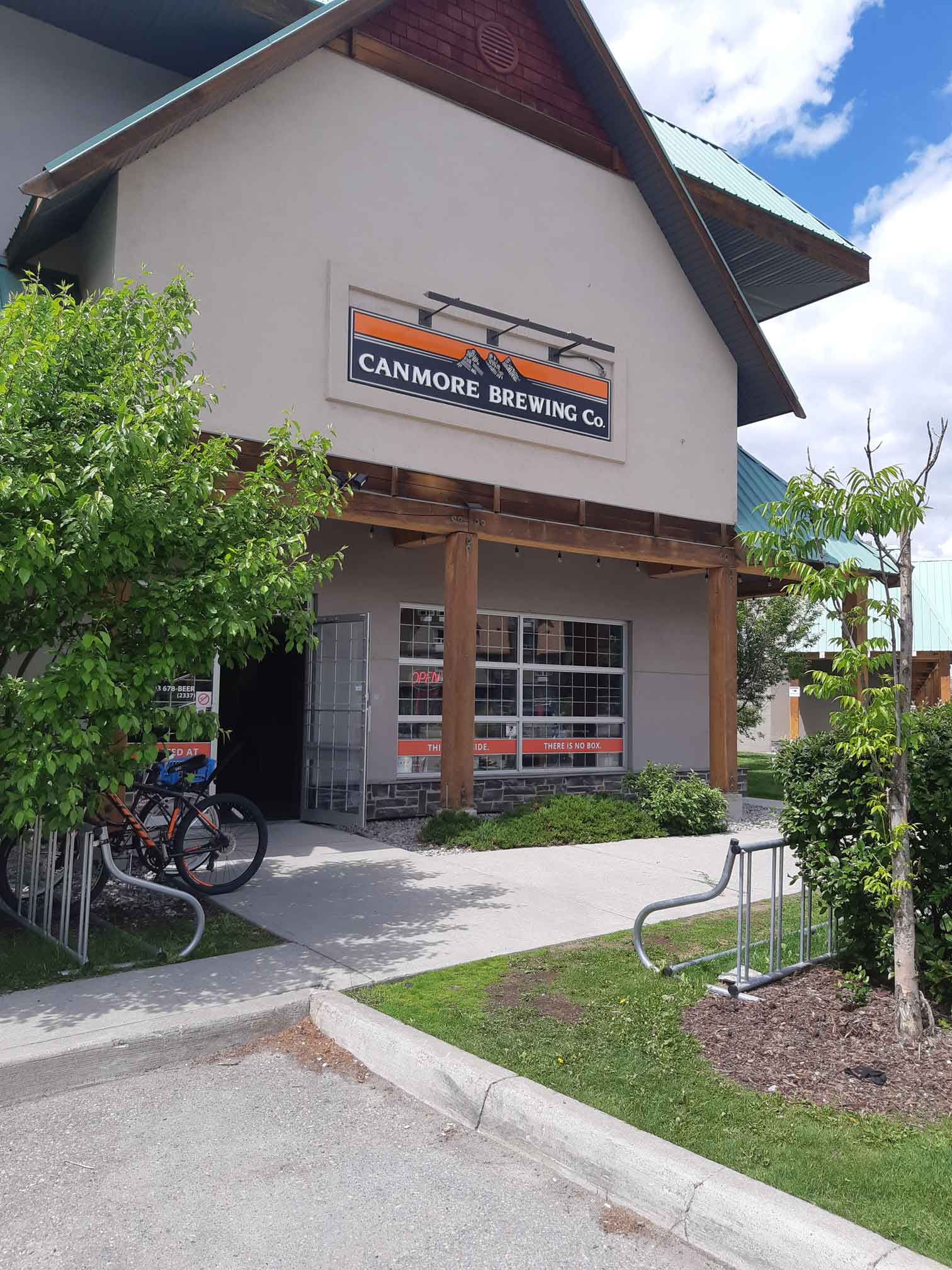 I booked the tour on impulse, so I had to go solo, but I get the impression this would be a fun thing to do with friends. Canmore Brewing Company is a spacious place with a front tasting room and a sitting area in the brewery room, which includes a patio and a view of the tanks.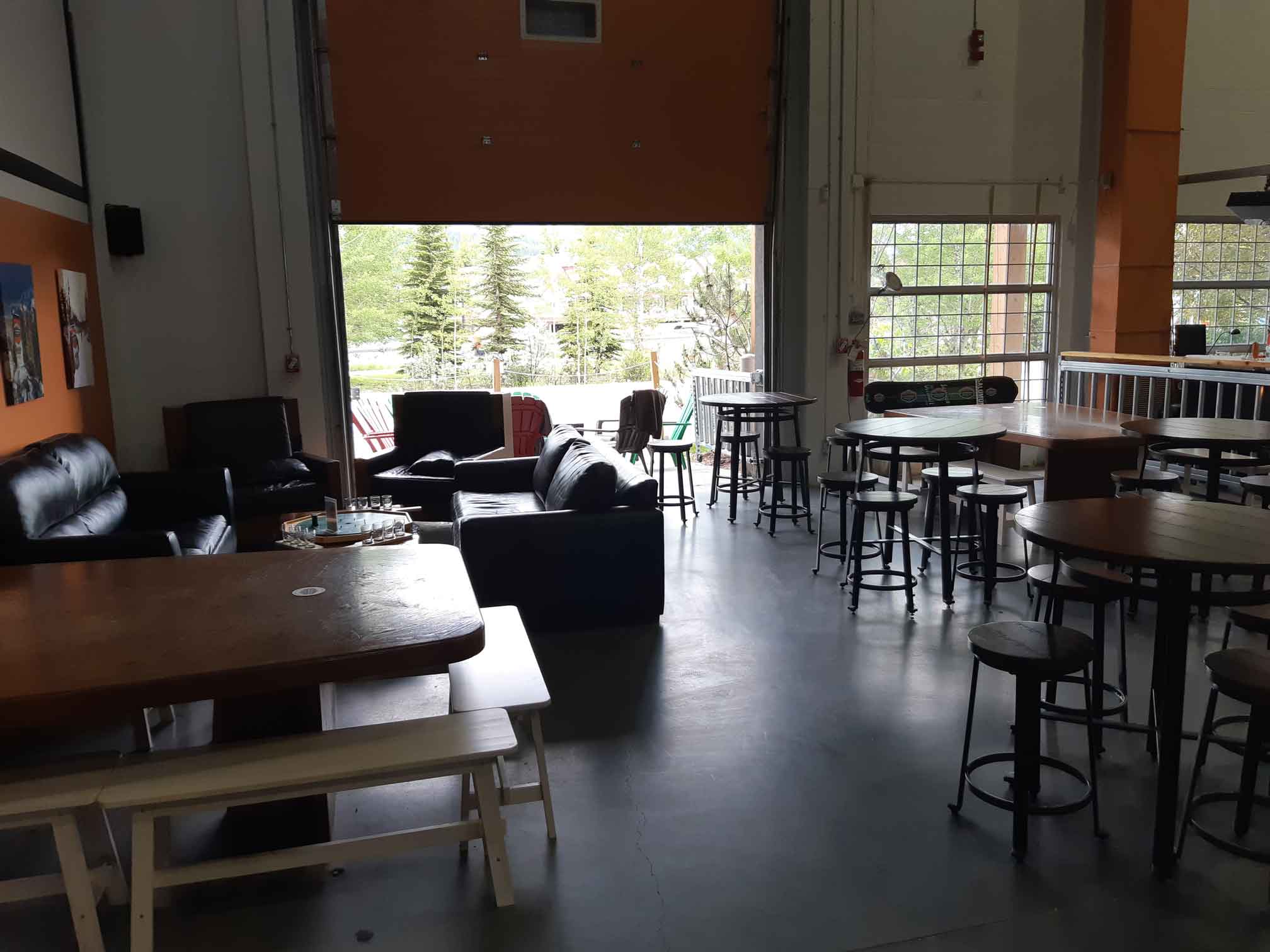 There were about nine people on the tour including myself, and judging by their accents, they were all from the UK. Before we were taken to the back, I tried the Canmore Brewing Company's new Flowerdaze Honey Saison. The saison is a special type of Belgian beer which, in Belgian tradition, is brewed just for the summer.
What a summer beer it is! It was light, smooth, creamy and had a good scent of honey and flowers. It tasted like a mead and beer rolled into one. I highly recommend it.
The Tour
The tour began with a quick story on where Canmore Brewing Company started. Brian, the owner, came from Nova Scotia to the Rockies. His enterprise began like many breweries do: with home brewing. From there, Canmore Brewing skyrocketed and here they are after two and a half years, selling beers across the province. 
The brewing process begins in the malt room. Alberta makes great barley for malting and Canmore Brewing tries to source it any way they can. I honestly never knew there were so many varieties of malts. There are even chocolate and caramel malts, which smell just like the real thing. 
The malt is milled and transferred to a vessel called a mashing tun via an auger system. Here it's mixed with purified, boiling water to create an oatmeal-like mixture called mash. The mash sits while the malt breaks down, creating fermentable sugars and simple proteins. After the mashing, the extract is filtered, and the used malt is sent away for cattle feed.
Next, the malt mixture is boiled, and hops are added along with other aromatics. The hops provide their own blend of bitterness, aroma and flavour, depending on the type of hops and the quantities used. The liquid produced at this stage is called a wort beer. 
After the wort is cooled, it goes into fermenting tanks. The fermentation process begins when yeast is added to the mixture to feed on the sugars, producing carbon dioxide and alcohol content. The carbon dioxide naturally carbonates the beer as well.
Yeast and temperature are very important when it comes to brewing specific types of beers. It's here that I learned that all the Canmore Brewing beers are different forms of ales. They've just created their first lager this year named the Landlocked Lager. Put very simply, the difference between an ale and a lager comes down to the type yeast used and the temperatures at which they are brewed. 
Canmore Brewing has a triple batch fermenter for large quantities, along with several other tanks for smaller batches. They always have something fermenting here! They also have designs for another triple fermenter to get even more volume. 
Finally, the finished beer is put in cans on a very neat contraption that can produce a pallet of 1000 beers per hour. Then it's off to their massive cold room for storage. From start to finish, it takes about 3 weeks to make a Canmore Brewing Company beer.
Their beer is unpasteurized, and it's made from all-natural ingredients! That's Canadian Rockies quality for you! 
The Last Taste
After the tour I sat down with some very nice folks from Manchester. We talked about living in Canmore, my work, and their time in the Rockies while we sampled our remaining beers. 
I had the Ten Peaks Pale Ale, Canmore Brewing's most popular beer. It's an American style pale ale, which uses American hop varieties. I always liked this beer because it's not too hoppy, but you can definitely taste that they're in there and it gives the beer a bit of body as well. 
Next came the Misty Mountain New England IPA. I usually bristle at the idea of IPAs because, in my experience, they're punishingly bitter. I shouldn't have worried though, because a New England IPA is actually made to have the citrus smells and tastes of an IPA without the actual bitterness of the hops. Man oh man did it deliver on the refreshing citrus flavour!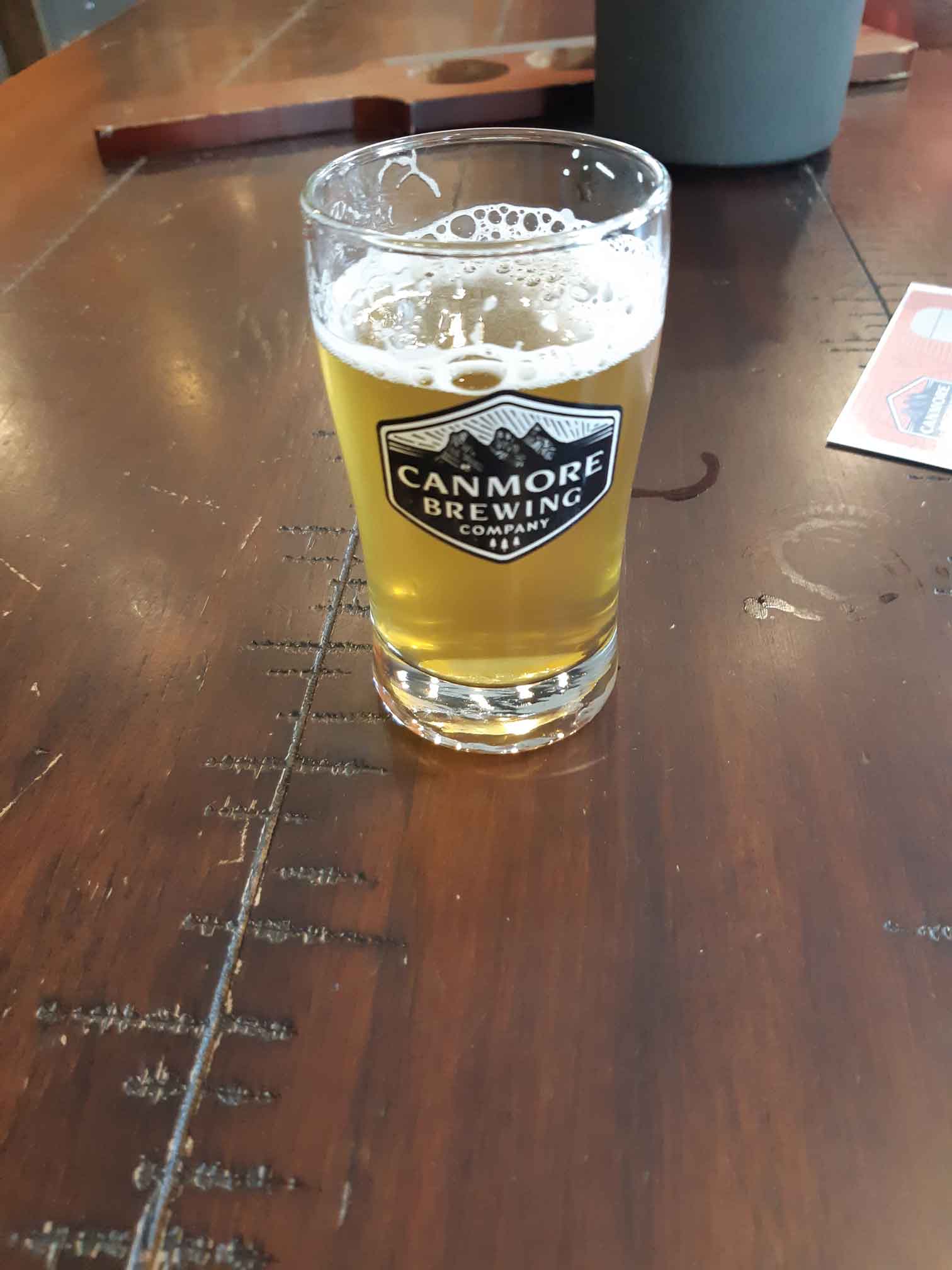 The fourth and final beer was the Georgetown Brown Ale. Those caramel and chocolate malts are at work in this beer! It's not too heavy with just a touch of bitterness rounded out by nice, mellow chocolate and caramel flavours.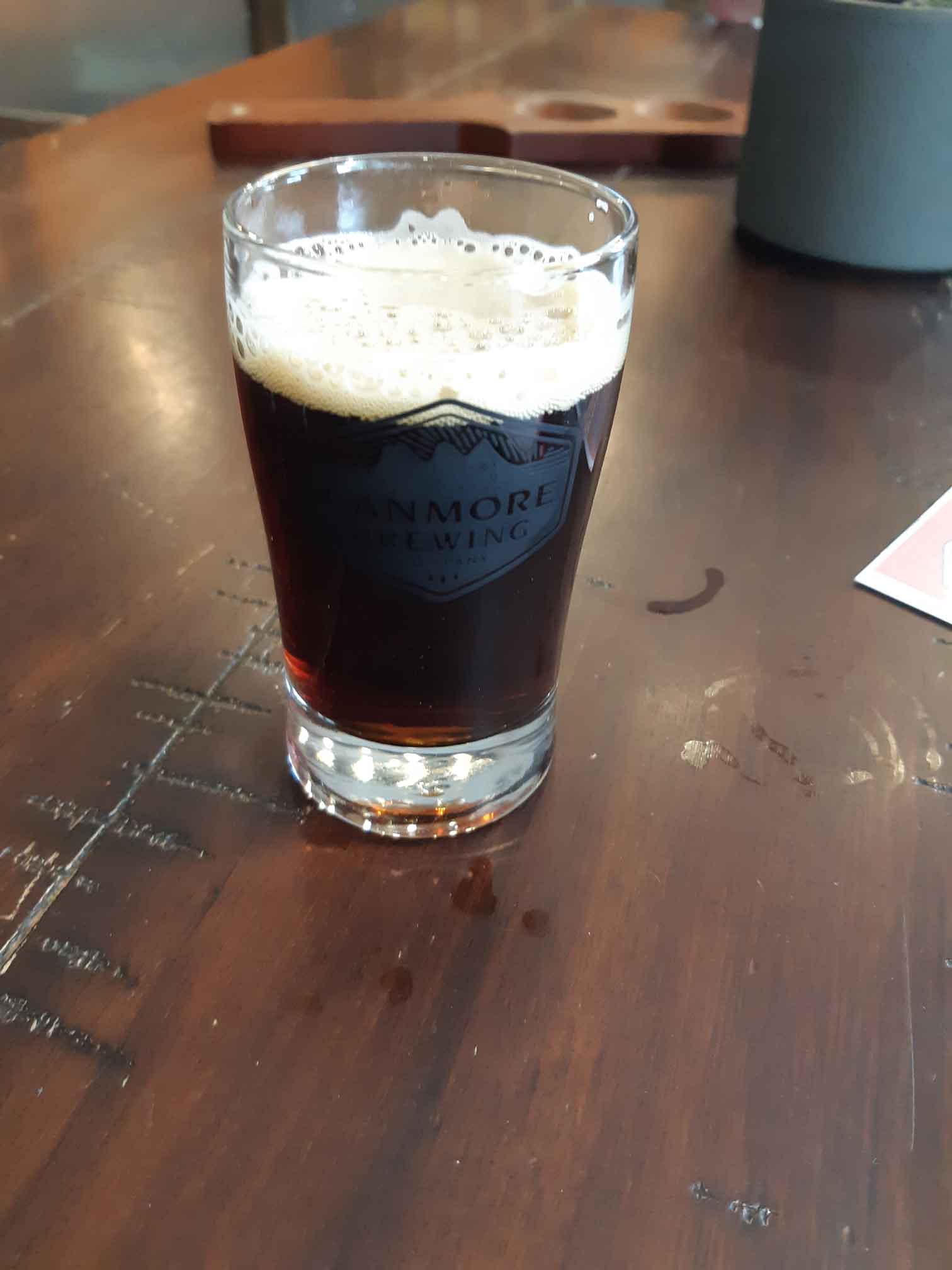 After we concluded our tastings and said our goodbyes, I noticed they had beers you could take to go. Having liked that Flowerdaze so much, I decided to grab a four pack to take home. All in all, my Canmore Brewing Company Tour was fun experience and a great little introduction to the world of craft beer making. Definitely worth the visit!