Working Out at Bow Valley Crossfit in Banff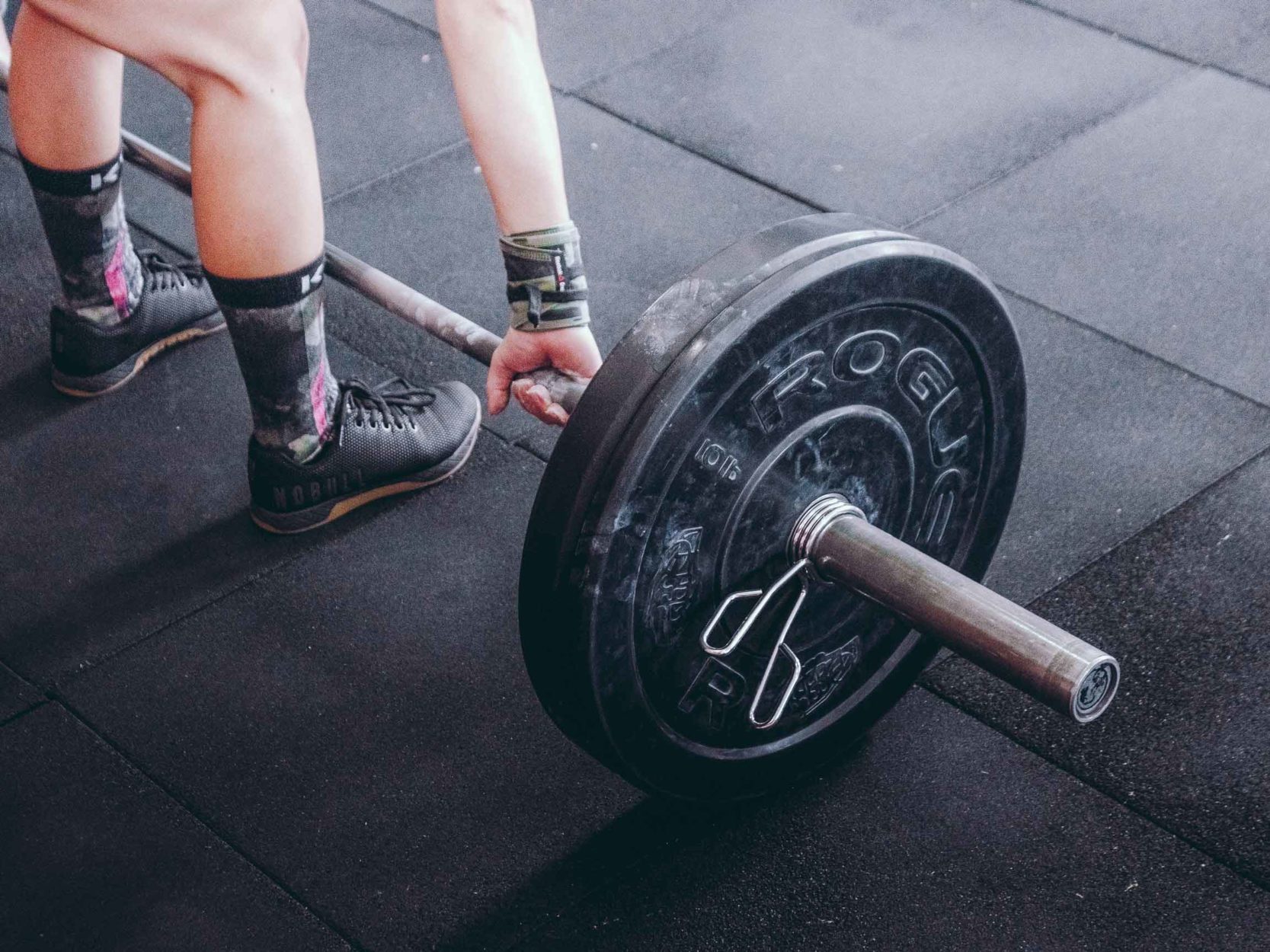 I have to admit, doing burpees to old school Backstreet Boys wasn't exactly how I saw my Sunday morning going. But let me explain…
I'm a 6-am-at-the-gym-getting-my-sweat-on kind of person. So when an opportunity arose to try Bow Valley CrossFit, the newest CrossFit gym to open in Banff, I couldn't pass it up. It was a freezing cold winter day when I made the trek to Banff to try this new gym. I was happy for the excuse to get out of the house and move around. I was looking forward to the sample workout to get my blood pumping. At -40 degrees, I wasn't spending much time outside!
The gym is located in the Banff's industrial area, just minutes from downtown. It offers stellar mountain views from their large windows and a secluded atmosphere away from the busy downtown. The gym has no mirrors, which is typical of a CrossFit facility, because all of the classes are run by a qualified instructor who monitors your form during the workout. We began our introduction by hearing stories about how CrossFit can change people's lives, by providing not only an outlet for physical exercise, but also a community and friendship.
So what is CrossFit?
Honestly, it's not what I thought.
"Most people think CrossFit is scary and there are a lot of injuries," says Liz, owner and trainer at Bow Valley CrossFit, "But in reality, more people get injured at Zumba than CrossFit!" CrossFit consists of varied daily workouts that ensure you are working different muscles each day, while not getting bored with the same old routine. Professional trainers design these workouts to provide the best variety possible. Small group classes allow the trainer to monitor your form and ensure you aren't overdoing it.
Liz keeps her classes small so they have a personal feel. She starts each workout with a proper warm up to activate the correct muscles. She goes through each move slowly to make sure people understand the movements before starting the workout of the day. It was refreshing to see a trainer taking so much time to teach proper form before letting us loose to get sweaty.
We did an 8-minute density set that included burpees, sit ups, squats and rowing. Everyone worked at their own pace and we each got exactly what we needed out of the exercise. This workout is part of Liz's "Couch to CrossFit" program – designed to introduce CrossFit training to someone who's never set foot in the gym before. "We've had some incredible results," says Liz, "and once people realize this really isn't scary, they're hooked and want to come back again and again."
The CrossFit community is widespread and Liz often has visitors drop in to keep up on their workouts while on vacation. "They love to meet new people and they all fit within the community," says Liz.
Next time you're in Banff and the weather isn't cooperating with your outdoor plans, or you're just looking to maintain your fitness routine while on vacation, check out Bow Valley CrossFit – you won't be disappointed!