10 Spas in the Canadian Rockies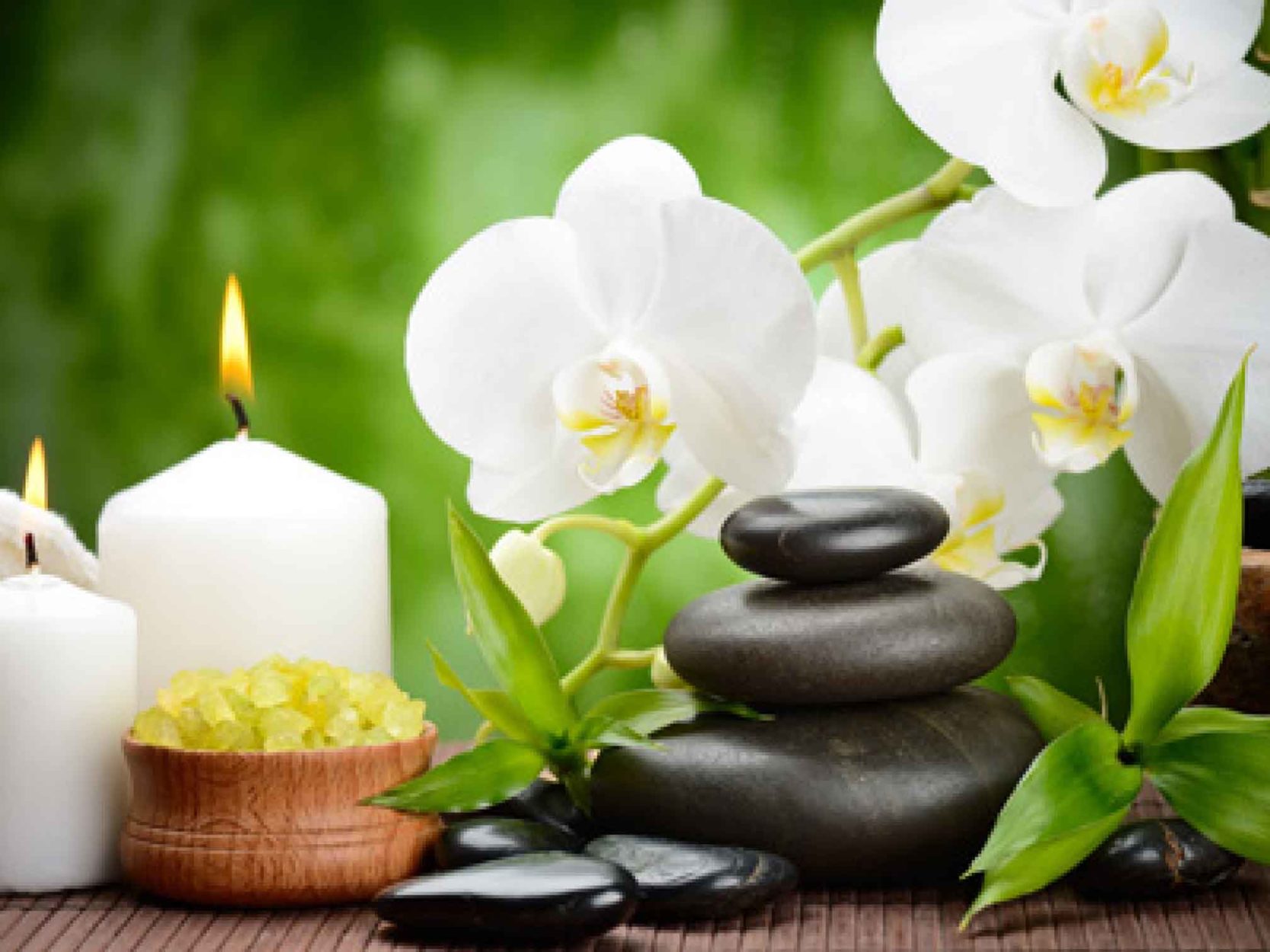 Photo from Wild Flower Spa
The Canadian Rockies are known for their rugged beauty and the challenge that comes from exploring their peaks and valleys. However, all that adventuring can be pretty tiring. If you don't want to be laid up in your hotel room nursing sore muscles, we have a list of 10 relaxing spas in the Canadian Rockies to keep you rested and ready for more!
Kananaskis and Canmore
1. Kananaskis Nordic Spa
Kananaskis Nordic Spa brings a unique tradition to the Canadian Rockies by introducing the hydrotherapy lifestyle practiced by Scandinavian wellness circles for generations. This process stimulates the body and senses for improved recuperation and balance. Begin in a hot pool to relax the muscles, move to a warm pool, then a cold pool for the ultimate contrast. Rest in one of their hammocks in a Canadian maple leaf inspired tartan robe. Then repeat the whole process. Jennifer Buckler, VP of Spa and Development, says, "Kananaskis Nordic Spa is a place to unwind and recharge together – all in a spectacular outdoor setting."
2. Bodhi Tree Spa
For relief from aches and pains, consider a cupping treatment at Bodhi Tree Spa. Cupping has a long pedigree that reaches all the way back to ancient China. The practitioner will usually place alcohol, paper or herbs in a glass bulb and set them on fire. The heat collected in the bulb creates a vacuum. The vacuum pulling of the skin and muscles often results in relief from pain and other ailments. Bodhi Tree Spa also offers massages provided by trained massage therapists. These include hot stone, chakra, Indian face lift as well as rejuvenation and relaxation massages.
3. Wildflower Spa
Serving the Bow Valley since 2001, Wildflower Spa offers all manner of treatments including relaxation and therapeutic massage. Their new services include bamboo massage, which uses different gages of bamboo rods for deep tissue work. They also offer cupping, hot stone massages, aroma therapy, esthetics, reiki and Thai yoga massage.
Banff and Lake Louise
4. Willow Stream Spa
The Willow Stream Spa in the Fairmont Banff Springs Hotel is one of the most famous spas in the Canadian Rockies. They are proudly one of the 25 best spas in Canada, an award they won from the Canadian Spa & Wellness Awards. The focal point of the Willow Stream Spa is the rejuvenating waters that brought people to the iconic "Castle in the Rockies" 100 years ago. You can refresh yourself in their invigorating mineral pools, which are included when you purchase any spa experience. For massages, they offer deep tissue, prenatal, shiatsu and cupping treatments. They also offer facials, hand and foot grooming,  and all kinds of body experiences from wraps to aromatherapy.
5. The Meadow Spa
The Meadow Spa can be found at the Moose Hotel and Suites. This spa is where you can soothe your hard-earned aches and pains with massages from your feet all the way up to your scalp. You can also take a dip in their private outdoor hot pool to relax for a complete spa experience. They offer a unique spa retreat for men that features a 60-minute therapeutic massage and a Refinery Facial.
6. Rimrock Spa
The Rimrock Hotel has a full-service spa that features massages provided by professional, registered massage therapists. Appointments at the Rimrock Spa also include access to their fitness facilities, steam room and pools. Try their Weary Traveller experience! Soothe your aching feet with an herbal foot soak and exfoliating scrub followed by a whole-body massage. They also offer body wrap treatments, volcanic hot stone massage and maternity massages. In the spirit of sustainability, the Rimrock Spa exclusively uses Comfort Zone body products. These products use 97% natural ingredients and are certified vegan and cruelty free.
7. Red Earth Spa
The Red Earth Spa is a full-service hotel spa in the Banff Caribou Lodge. They feature six treatment rooms where you can engage in therapeutic massage including hot stone, deep tissue and shiatsu. They also provide other spa treatments like body wraps, facials, and hand and foot grooming, all of which use top quality, natural and sustainable products.
8. Fairmont Chateau Lake Louise Spa
Enjoy the luxury and relaxation at The Spa in the Chateau Lake Louise. You can enjoy a number of massage treatments from their Hiker's Massage, which focuses on the feet and calf muscles, to a stress relieving scalp massage. They also offer couples treatments, treatments for men, and hydrotherapy with mineral baths and essential oils.
Jasper
9. The Fairmont Spa at the Jasper Park Lodge
Take a moment to unwind after your wild adventures at this #1 Spa in Alberta, as voted by Spas of America. This spa offers signature treatments including the Jasper Indulgence, which is a 90-minute body wrap followed by a facial and a hydrating hair and scalp treatment. Booking a treatment at this spa includes access to their fitness centre along with eucalyptus steam rooms and a heated outdoor pool.
10. Wild Orchid Salon and Spa
The Wild Orchid Salon and Spa is downtown Jasper's spa destination. Along with salon services that include hair and makeup, this spa has massage options and treatments for men, women and teens. They offer relaxation massages, signature hot stone treatments as well as reiki combined with massage.
While you're out in the Rockies, don't be afraid to play hard! Also take the time to relax and recharge after your adventures. After your treatment at one of the spas in the Canadian Rockies, why not enjoy some time out on a patio? Check out our list of 15 patios around the Rockies with awesome happy hour deals and get the most out of your unwind time!