Buying Hiking Boots from Kumpfy Shoes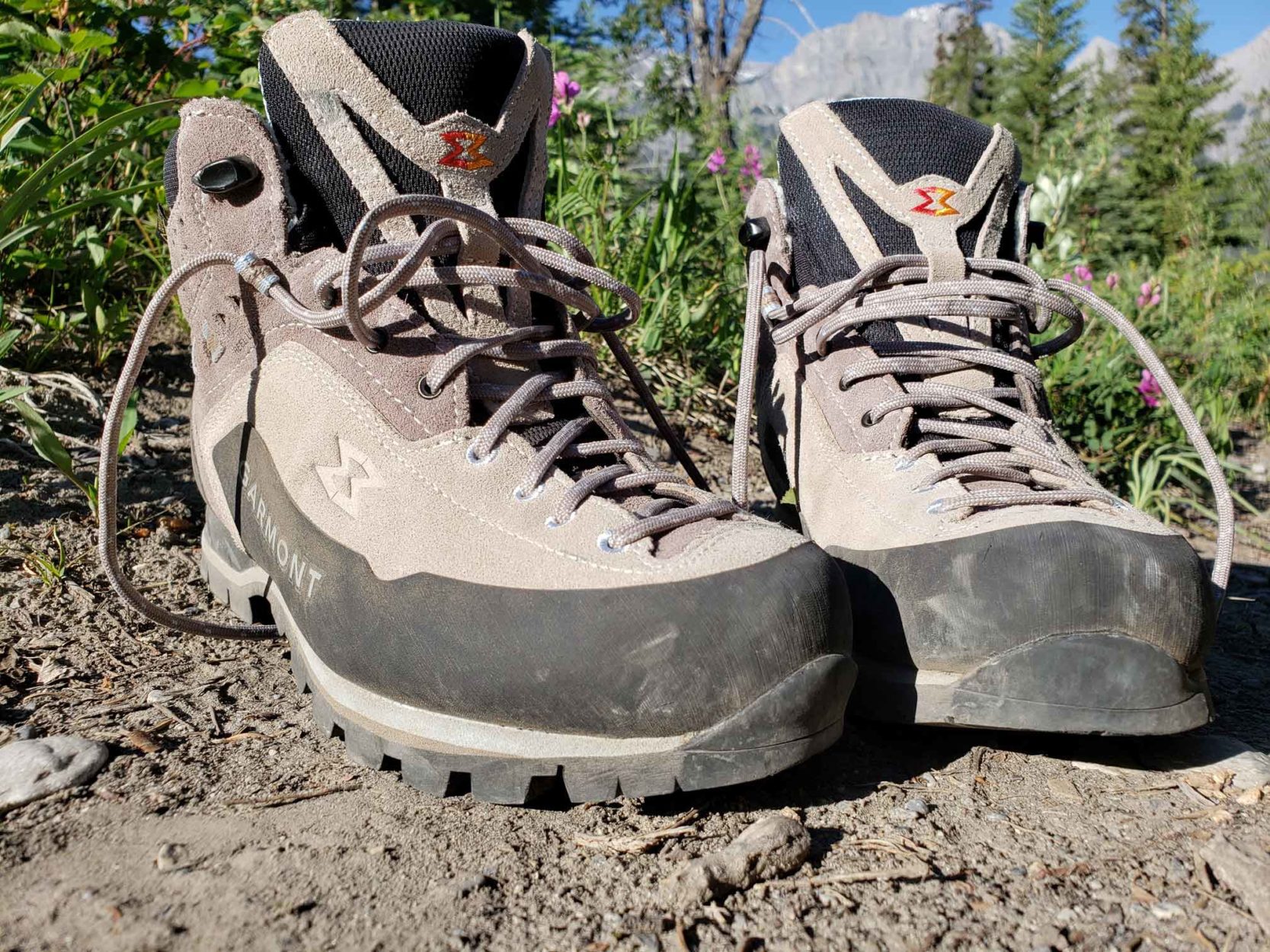 I wanted to buy a pair of hiking boots, but finding footwear to perform a specific job can be surprisingly difficult. There are so many brands promising so many features that it's easy to get lost in the details. This past spring, I embarked on a research project about different types of summer footwear. I was interested in the ideal shoes and boots for accessing the wilderness of the Canadian Rockies.
During that time, I realized two very important things:
 There are a lot of options out there!
I didn't know nearly as much as I thought I did about outdoor footwear.
After the research, the discussions, the photoshoots and putting everything together for a feature in our summer magazine, I decided I could really use a good set of hiking boots. This summer promises all kinds of wild adventures, and I want to be ready to face them head-on! And I'm not talking my usual el-cheapo, they-might-make-it-through-the-summer-before-falling-apart-but-not-likely boots. I didn't want to be slipping during steep descents and I wanted something with more support than my usual running shoes. I wanted something that could actually tackle my summer plans without compromising my knees and ankles. It would also be nice if they lasted longer than just one season.
During my footwear research, I came to know Wendy Walker, owner of Kumpfy Shoes in Canmore. Wendy was a wealth of information and she was immensely helpful in composing the feature. When it came time to purchase my dream hiking boots, I had no questions about where to shop: I went straight to Kumpfy Shoes and spoke with Wendy about what would work for my needs.
If you've never been to Kumpfy Shoes, I highly recommend you go! This cozy store has a wide selection of shoes and boots to suit any and all of your outdoor activity needs. I told Wendy about my summer plans: some light hiking, a few of Via Ferrata excursions with Mt Norquay, Kicking Horse and CMH, day hikes up local mountains, and a heli-hike trip. I needed a boot that was sturdy enough to tackle these adventures, hardy enough to last the summer and comfortable enough to actually wear.
Wendy, in all her wisdom, nodded slowly while I explained my needs and immediately pulled out a pair of boots from behind the counter. She said, "You want these ones. They're brand new from Garmont and I don't even have them on display yet." She showed me the Garmont Vetta GTX women's boots and ran through the features and how they would work for me. They had a solid sole, toe protection, Gore-Tex and mid-cut ankle support. Perfect for all of my hiking plans.
I tried on the boots in a couple of sizes. They were comfortable, stiff but not rigid, not too heavy and they fit great. Excellent! I also tried on a pair of hiking shoes with less ankle support but felt the higher tops were a better choice, considering all my past injuries and the type of terrain I planned to cover. Wendy also showed me other options that had additional features, including a pair of boots suited to multi-day backpacking trips. Since I'm not planning on carrying heavy loads on my back, she felt these boots were overkill and they may even be too stiff for what I needed.
And just like that, we were ready to go! Easy-peasy! I walked out with appropriate footwear for my summer adventures and a lot more knowledge about hiking boots. I'm glad I decided to buy hiking boots from Wendy.
If you're looking for great footwear from a knowledgeable source, visit Kumpfy Shoes in Canmore. They sell boots and shoes for every occasion: from mountaineering boots for hiking and climbing to stylish summer shoes and sandals. If you need something resoled or repaired, they've got you covered! Even just stop in and say hi – you'll be glad you did.