9 Best Wildlife Tours in the Canadian Rockies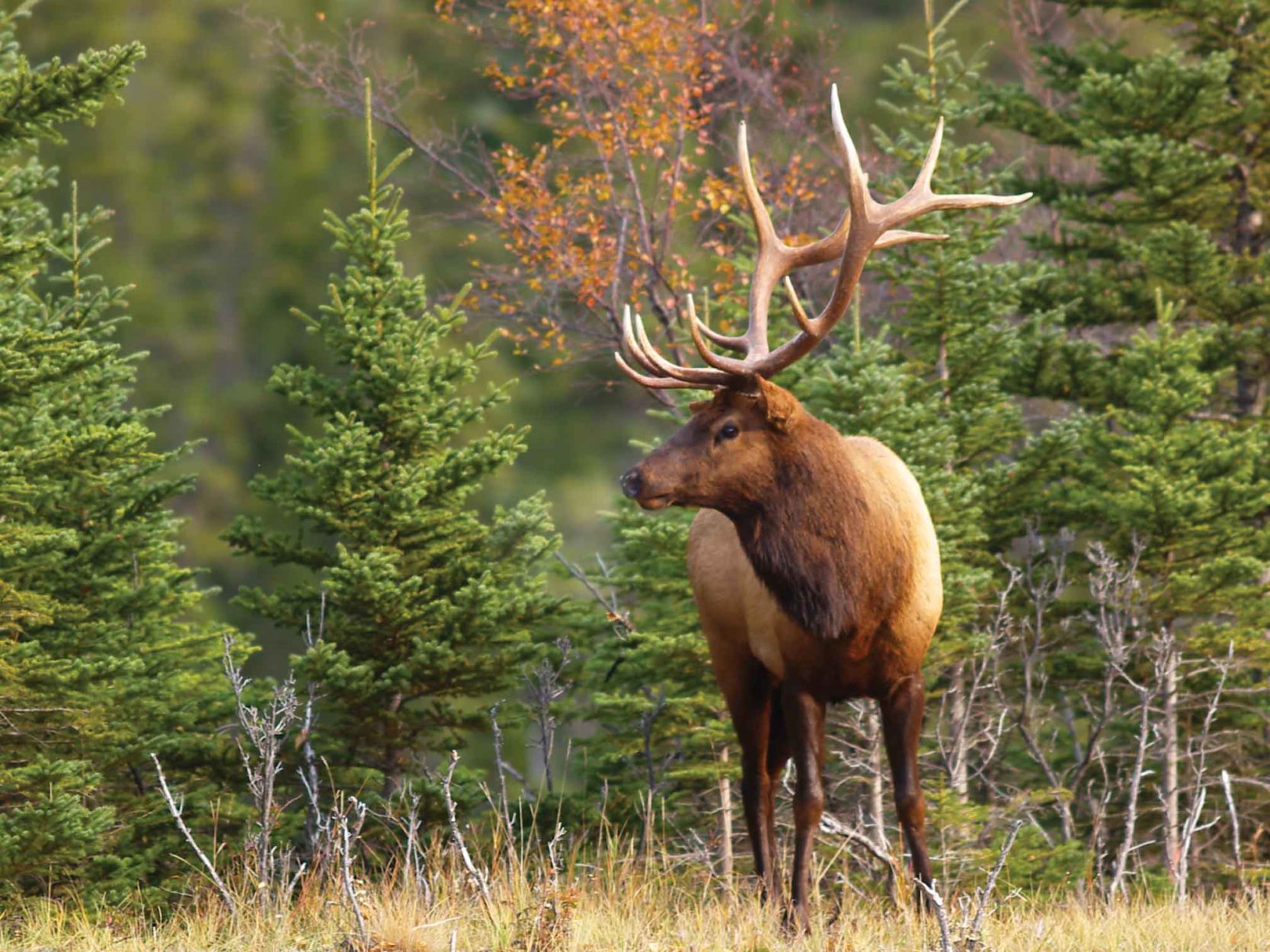 Spotted on a Wildlife Tour! Image provided by Discover Banff Tours
Learn about the ecology of the Rocky Mountains with a skilled guide on a comfortable wildlife tour! These sightseeing tours offer opportunities to safely view wildlife and amazing mountain landscapes while experienced guides explain the importance of biodiversity in the ecosystem, the unique ecology of the Canadian Rockies and the geology that makes this area a treasure trove for scientists and tourists alike.
Explore and spot the wildlife who call these mountain regions home. Tour operators bring small groups to the best areas to find the animals based on their current movement patterns. While viewing impressive animals is a highlight of any trip, it is also important to remember you are visiting their home and to recognize that your behaviour directly affects their wellbeing. To remain safe and preserve wildlife during your trip to the Rockies, check out this article by WildSmart!
We've listed some of the best wildlife tours available in the Canadian Rockies! Where will you explore?
Wildlife Tours in Banff, Alberta
1.    Discover Banff Tours
Discover Banff Tours offers several tours that will bring you up close and personal with some of the wildest mountain dwellers in Banff and Lake Louise. The Evening Wildlife Safari tour departs at dusk and visits the best spots to see wild animals when they are most active. Keep your eyes peeled for twilight wildlife encounters! Guests see wildlife on 95% of tours! Watch for bears, elk, white tailed deer, mule deer, coyotes and bighorn sheep.
2.    Banff Adventures
Banff Adventures offers a unique take on a wildlife tour with their morning or evening Wildlife on the Bow tour. This tour introduces visitors to the wild habitat along the Bow River while discussing animal behaviour and the importance of habitat conservation. Enjoy the stunning mountain backdrop from the serenity of the river while paddling along with a skilled guide. Sightings often include bald eagles, muskrats, elk and beavers.
Wildlife Tours in Kananaskis Country, Alberta
3.    White Mountain Adventures
White Mountain Adventures' Wilderness and Nature in the Kananaskis Valley tour takes visitors to the wild areas in Kananaskis Country. Leaving bright and early, this tour brings visitors to lesser known areas, not commonly explored by Banff visitors, where it is common to see moose, black bears, grizzlies and other wildlife against a stunning mountain backdrop.
4.    Yamnuska Wolfdog Sanctuary
Get close and personal with wolfdogs at Yamnuska Wolfdog Sanctuary. Take a Sanctuary Walk and see these amazing animals while learning about the importance of wolves in the mountain ecosystem and dispelling common myths about these animals. Get a chance to meet the wolfdogs with an Interactive Tour. We tried it, and we loved it! Read more about it.
Wildlife Tours in Golden, British Columbia
5.    Grizzly Bear Refuge
The Grizzly Bear Refuge at Kicking Horse Mountain Resort is the largest protected and enclosed grizzly bear habitat in the world. The resident bear, Boo, calls this 20-acre habitat home. Visitors can see Boo and learn about grizzly bears while watching Boo interact with his natural environment. This is a unique way to safely observe one of these impressive animals, with an almost guaranteed sighting. Tours departing from Banff are also available.
6.    Rocky Mountain Buffalo Ranch
In 2018, Parks Canada released 31 wild plains bison into the backcountry of Banff National Park after translocating the animals and holding them in a soft-release pasture for 1.5 years. This is part of a 5-year restoration project to reintroduce the animals onto the landscape they once called home. Learn more about these amazing animals and get close to a tame herd at the Rocky Mountain Buffalo Ranch.
7.    Northern Lights Wolves
This unique facility seeks to educate visitors about the importance of wolves in the environment and the unique characteristics of these often-misunderstood animals. The entire pack of wolves at Northern Lights was born in captivity, but they live their lives in a natural environment as a healthy pack while teaching visitors about their species.
Wildlife Tours in Jasper, Alberta
8.    Sundog Tours
Looking for the best places to spot wildlife in Jasper National Park? Try a Sunrise Photography and Wildlife Tour from Sundog Tours. This tour leaves at the break of day to provide the best light for photography as well as the best opportunities for seeing wildlife. Beat the crowds and experience the tranquility of Jasper at first light. Enjoy coffee, tea and a light breakfast as your guide brings you to the best spots to view bears, moose, elk, deer and wolves. Have your camera ready for some amazing photo opportunities! Not an early riser? Check out the other amazing tours Sundog has to offer.
9.    Maligne Adventures
Maligne Adventures offers many wildlife viewing tours including their Maligne Valley Wildlife & Waterfalls Tour with Cruise. This tour explores the Maligne Valley, which is home to many species of wildlife, abundant plant life and unique geological features. Discover native species of plants and animals in this area while visiting Maligne Canyon, the disappearing Medicine Lake and a Boat Tour on Maligne Lake to Spirit Island. It is common to see moose, bears and other small mammals in their natural habitat along this trip.
No matter where your summer adventures take you, taking the time to learn about the wildlife in the Canadian Rockies will enhance your visit while teaching you the best ways to spot and behave around these wild animals. Please respect their space and follow your guide's advice when interacting with all wild species who call these mountains home.