Protecting Wildlife in the Rocky Mountains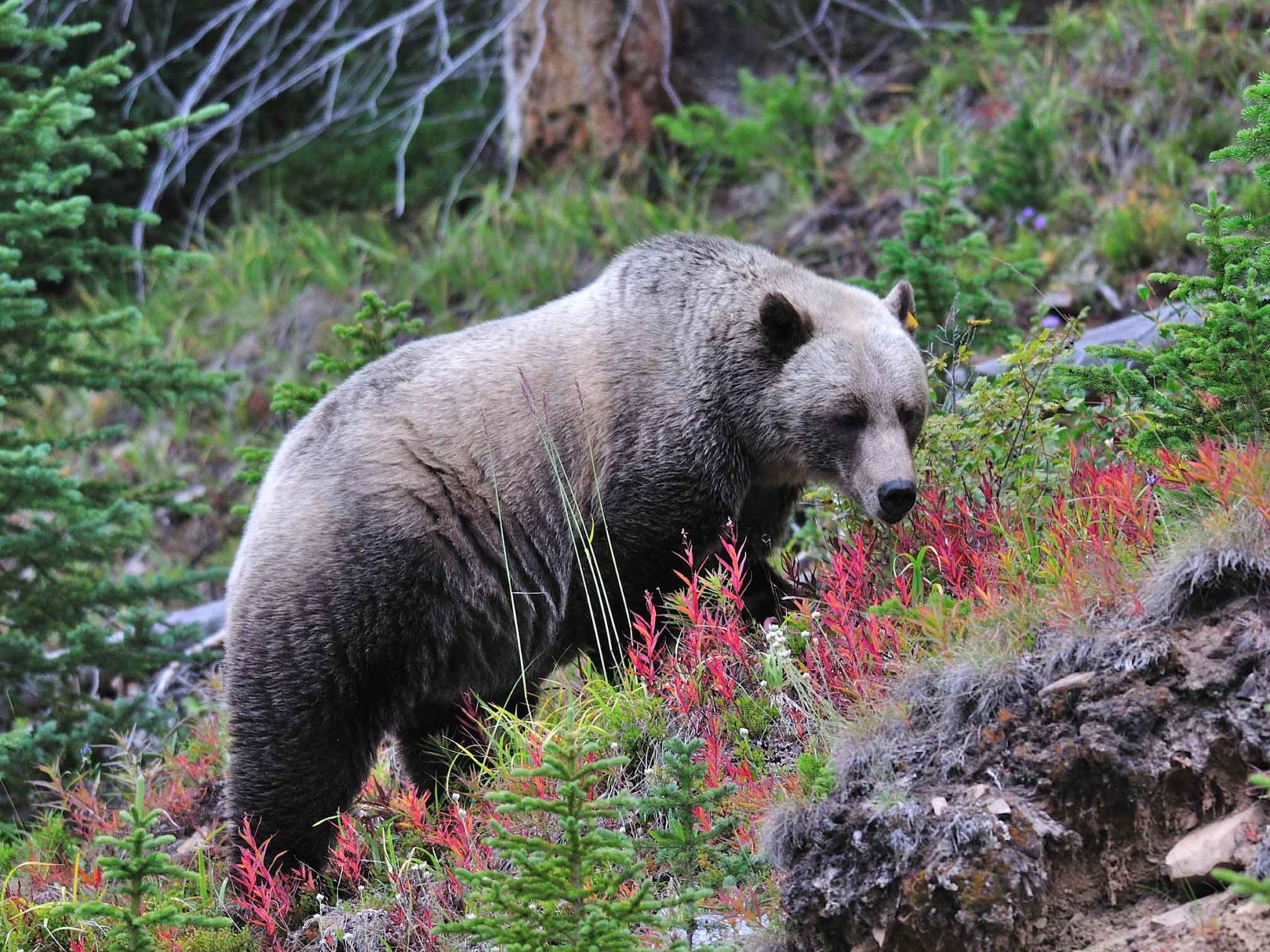 Grizzly in Kananaskis by the Government of Alberta
From a marmot sunning herself in an alpine meadow to a pair of black bear cubs tumbling over one another in a patch of wet spring snow, wildlife in the Rocky Mountains are as quintessential to the landscape as the awe-inspiring peaks and emerald lakes. The opportunity to view and photograph the animals that live among the mountains is guaranteed to be a highlight of any trip to the Canadian Rockies. Canada's National Parks provide these creatures with safe refuge, but appropriate visitor behaviour is required to ensure they remain wild.
Wildlife can become habituated to humans from daily exposure to people along roads and trails. Once wildlife lose their fear of humans and begin to tolerate their presence, they may become dangerous. Some encounters between people and wildlife have resulted in injuries or fatalities, or have required that the animal be relocated or destroyed. Fortunately this is very rare, and by following a few simple guidelines you can greatly reduce the likelihood of a negative wildlife encounter.
You are likely to encounter wildlife along the side of the road, where grizzly bears are often seen munching dandelions and bighorn sheep may loiter around a saltlick. While it may be tempting to stop your vehicle for a photograph of this close encounter, being close to wildlife causes them stress. Furthermore, when wildlife become accustomed to vehicles stopping, they learn to no longer view speeding cars as a hazard. It is safer everyone if you don't stop. If you must stop, only do so where you are able to safely pull off the road and are visible to other drivers. Do not get out of your car or approach wildlife.
When you are on a trail, travel in groups and make lots of noise. You are much less likely to have a negative wildlife encounter when traveling in a tight group of four or more people. Making noise will let wildlife know that you are coming. This is especially important near streams, in dense forest or in areas where bears are likely to be feeding, such as berry patches. A distracted animal might not hear you coming. Hollering, singing or talking loudly is best, and much more effective than bear bells. Be aware of your surroundings and do not wear headphones. Look and listen for signs of wildlife such as tracks and scat.
If you choose to bring your dog along, make sure he's on leash at all times. This is the law in the national and provincial mountain parks, and it will greatly reduce the likelihood of your dog provoking an unwanted encounter with a wild animal.
Carrying bear spray is your best line of defense if you find yourself being approached by wildlife. Bear spray should be carried in an easily accessible location – not in your backpack! Knowing how to use it is crucial. To learn more about using bear spray.
It is common to encounter wildlife in the townsites of the Rockies, especially deer, elk, species of birds and small mammals. These creatures may look docile, but they can present as much of a hazard as bears and cougars. It is important not to approach deer or elk, particularly during spring calving or fall mating seasons. If you are out for a walk in an urban green space, be prepared for encounters and follow the same guidelines as if you were on a trail in the backcountry. Travel in a small group, make noise, keep your dog on leash and be prepared to use bear spray.
Before heading out on the trails, make sure to check the most recent updates on trail closures and warnings at WildSmart's website. Interpretive shows and visitor information centres are great resources for learning more about the local fauna. Remember that you are visiting their homes during your stay in the Rockies, and your actions directly affect their well-being.
WildSmart Do's and Don'ts
Do:
Check and respect trail closures and warnings
Keep pets on a leash
Travel in groups
Stay on designated trails and do not enter closed areas
Carry bear spray, check the expiry date and know how to use it
Make plenty of noise on trails
Maintain a safe distance from wildlife
Deposit litter in bear-proof containers
Sign up for WildSmart's weekly bear report
Don't:
Feed or touch wildlife
Approach wildlife
Run away when encountering wildlife
Enter designated wildlife corridors
Exit your vehicle to view roadside wildlife
Wear earbuds or headphones while recreating outdoors
How Close is Too Close?
Wild animals experience stress when they are approached by people. This is hard on animals, especially when they are feeding or during mating season. It can also be hazardous for you. You are too close to an animal if you have caused it to move. Parks Canada recommends you keep the following minimum distances between yourself and animals in the wild:
100 m/330 ft from bears
30 m/100 ft from all other large species
200 m/660 ft from coyote, fox, or wolf dens
What is WildSmart?
WildSmart is a proactive conservation program that encourages efforts by communities to reduce negative interactions between humans and wildlife. WildSmart uses innovative and diverse education programs to both increase public safety and enjoyment and support healthy wildlife populations. WildSmart is a program of the Biosphere Institute of the Bow Valley, a Canmore-based charity that empowers local residents, businesses and visitors to become active environmental stewards. For more information on wildlife safety, up-to-date information on wildlife activity and trail warnings and closures, visit wildsmart.ca.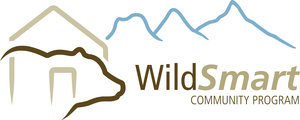 Adam Mertins is a Program Associate with the Biosphere Institute of the Bow Valley.