Canmore Museum and Geoscience Centre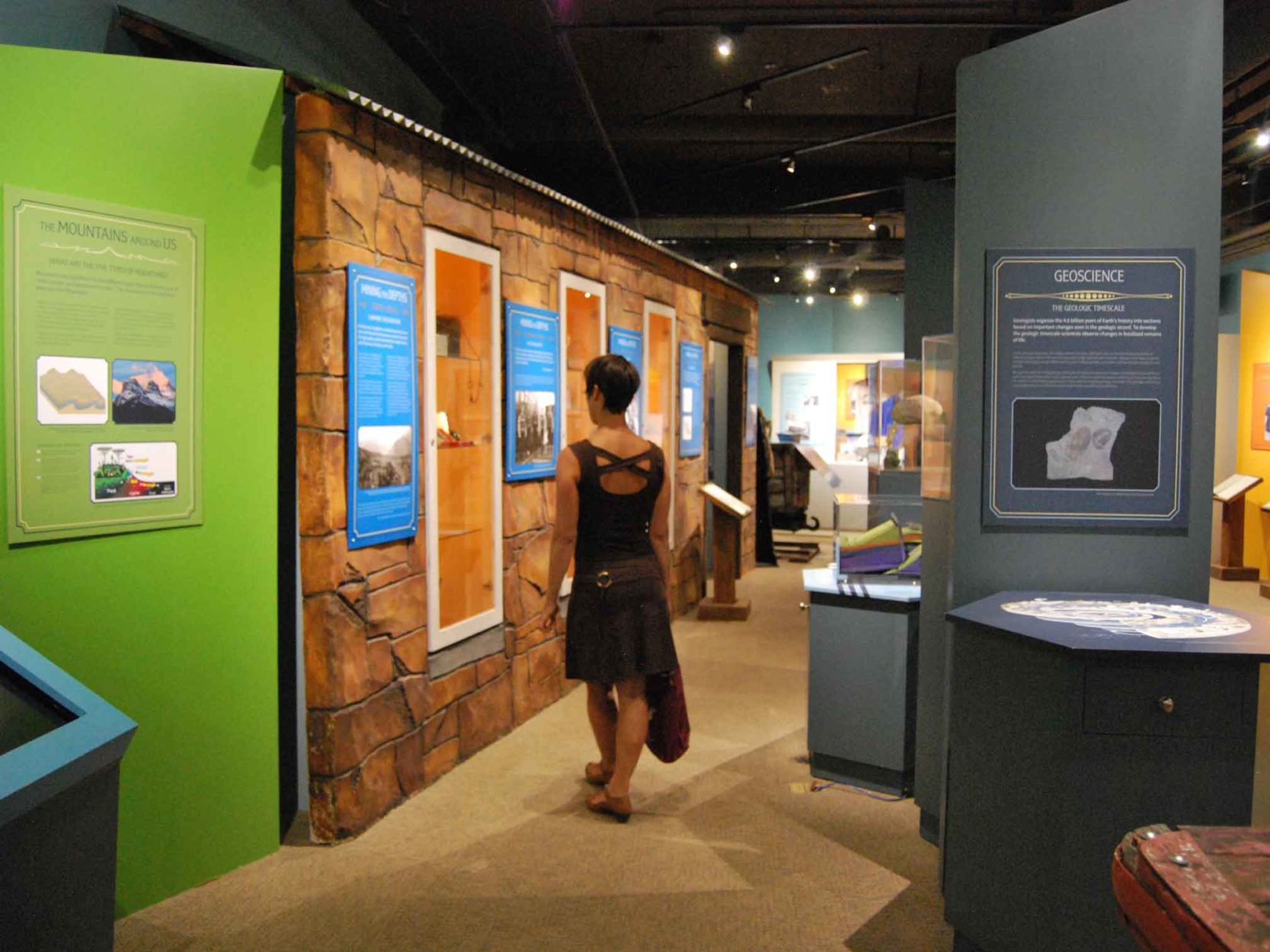 Photo: Canmore Museum And Geoscience Centre
On a lazy Saturday afternoon, I was out for a walk. I wasn't entirely sure what to do with myself while I traced routes along Canmore area streets and wooded trails. Suddenly, inspiration struck! I had been meaning to go to the Canmore Museum and Geoscience Centre for ages, so why not drop in?
The Geoscience centre is dedicated to sharing the stories of the mountains. They put on summer mine tours with local mine engineer, Gerry Stephenson, as well as the annual Miner's Day parade on July 13, They also look after the North West Mounted Police Barracks, Canmore's oldest heritage building, located at 609 Main Street. The museum has called the Canmore Civic Centre home since 2004. It used to be just across the street in the years before that.
I'm a bit embarrassed to admit that I've never been to either location before. Some local I am, right? Well, in a fit of spontaneity I decided to check it out for a little self-guided tour.
I walked the length of the Canmore Civic Centre first. All the offices of town officials were closed, leaving this portion quite empty. I liked the privacy. Just me, my squeaking boots, and the tall, cathedral like entrance hall. I leisurely strolled around looking at the various portraits of notable Canmore figures and an intriguing display made for Canmore's sister city, Higashikawa, in Hokkaido.
Then it was onto the museum itself. Upon entering you'll find the gift shop, which is stocked with all kinds of interesting knickknacks and souvenirs. The cost to get in is quite reasonable, $7 for entry, or $5 if you're a resident of the Bow Valley. A great deal all around.
I was quite impressed by what I saw when I entered. It truly is one thing to look at pictures of a place and get a general sense of what it offers, but it's another to actually be experience it for yourself.
From Coal to Community
Three quarters of the museum is dedicated to the geology and the growth of Canmore, in an exhibit titled "From Coal to Community". This exhibit appears, to me at least, to be laid out in a of progression of time. It begins with geology on the left-hand side of the entrance and progresses through the exploration of the Rockies and the founding of Canmore.
I really liked the amazing geology specimens you see when you first walk in. Each section teaches you something about rocks and minerals found around the Bow Valley. A little way up there's a station where you can handle actual rock samples and look at them under a microscope. I thought this was a cool piece of interactive learning for all ages.
Further up, the exhibit progresses into the establishment of Canmore as a mining town with heritage objects galore. You can see all kinds of things here, including a mine cart, instruments from the Canmore miner's band, a case dedicated to the evolution of the miners lamp, and that's just to name a few! You can even dress up as a miner if you like and pose for pictures.
The Highlight for me was the small alcove off to the left with a wood timber framed entrance meant to resemble a mine shaft.
On the wall there is a mural titled, "Gangway Ghouls". It's a blown-up lithograph of a bunch of miners sitting on benches in the shaft. It had this quality of really capturing these hard-working men in a moment of camaraderie and shared experience. Both my dad and his dad worked these mines and I could see them doing the same things I saw in this mural. Adjusting their equipment, making jokes, sitting in quiet contemplation of the days labour. It really struck a chord with me.
Lime in the Bow Valley
The final piece of the museum was, "Lime in the Bow Valley". The mines closed back in '79, but in the area of Exshaw, about 15 minutes of scenic driving from Canmore, there are plants still in operation.
This exhibit is meant to be more contemporary, focusing on the current nature of the Bow Valley's heavy industry after coal namely lime and concrete production.
The principle subjects of this exhibit revolve around two companies: Lafarge and Greymont. I could hear chatter of someone talking when I first entered the museum. It turns out it was coming from two videos that play in this portion of the exhibit. The content here covers the history of these industries in the Bow Valley and their current role in lime and concrete production.
One especially notable piece of this exhibit is a case where they show all the household products that contains lime. You'd be quite surprised to find how many common products contain the stuff like toothpaste, cleaners and some food products.
This exhibit has been transformed into something completely new so be sure to check it out.
This Place Rocks
You don't necessarily need to be a history or geology buff to enjoy the Canmore Museum and Geoscience Centre. All you really need is general curiosity and a desire to see some cool objects that came from different eras of life in the Bow Valley. It's totally worth taking the time to take a look at what this museum has to show you.
If you're interested in more awesome museums, to check out our pieces on Buffalo Nations Luxton Museum and the Whyte Museum of the Canadian Rockies. Also be sure to get your copy of Where Canadian Rockies to find information on all of the museums in the Canadian Rockies and much more!