Buffalo Nations Museum Tour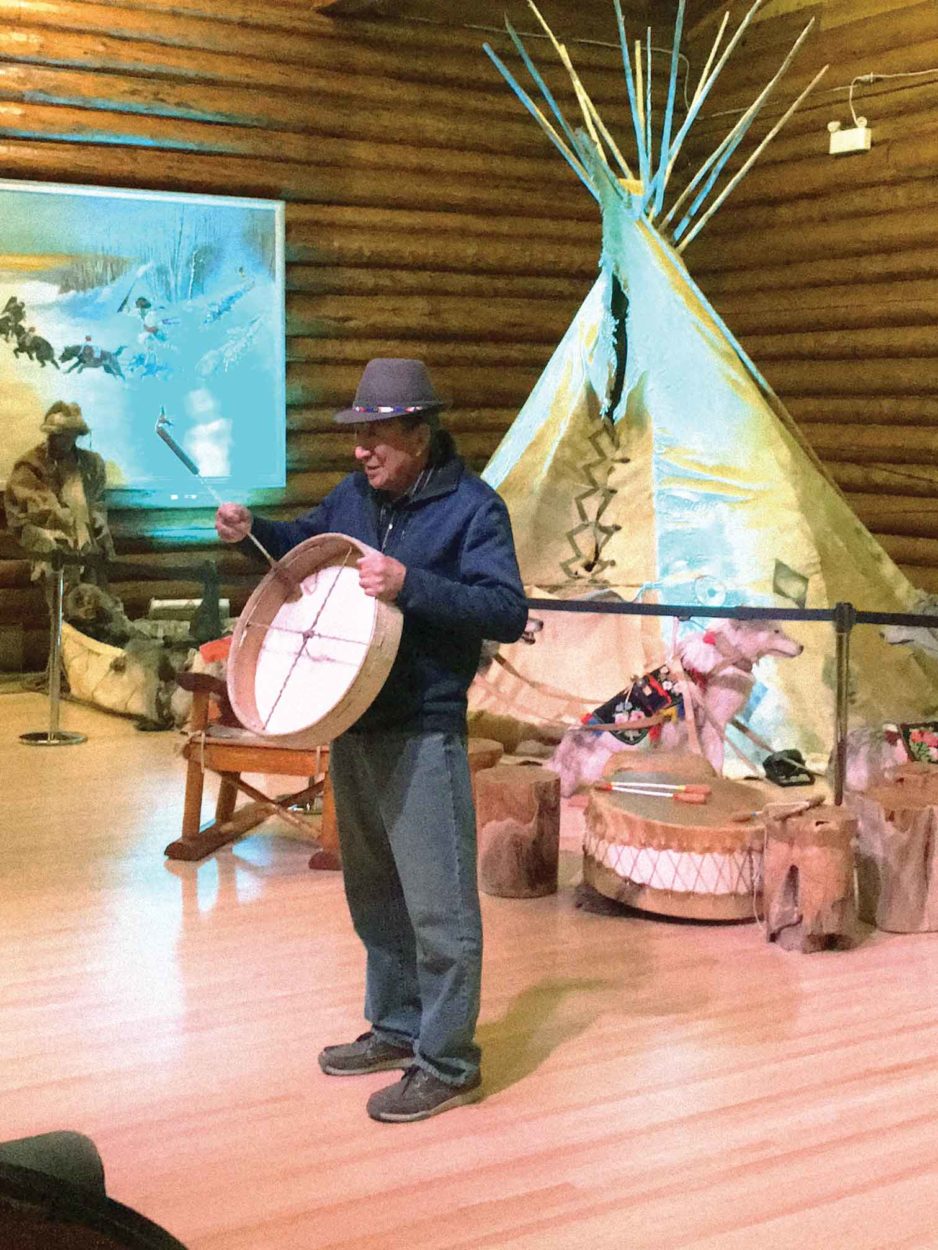 Photo: Buffalo Nations Museum
I have a few hazy memories of going to the Buffalo Nations Luxton Museum when I was in elementary school. I remember there were dioramas and the life-size models on display. I recall one display in particular, but we'll get to that later.
It was a crisp Saturday morning when I arrived. The Buffalo Nations Museum was purchased and constructed by Norman Luxton from the old Banff gun club. This little gem of Banff sits on the Banks of the Bow River at #1 Birch Avenue.
The museum manger Angelika Eirisch greeted me and allowed me to wander around before the tour started. While I did so, Angelika bustled around making complimentary coffee. There was a feeling of nostalgia coming back to the Buffalo Nations Museum after such a long time. Some things were completely new to me like their contemporary exhibit. Other pieces matched up with my memories like the dioramas of the Head Smashed in Buffalo Jump and Peigan Fort and trading post.
Shortly after, the Cowleys arrived, all dressed in cowboy hats and denim. Stan the museum director, his wife Gloria, and their daughter Kateri are very friendly people. On their heels other guests trickled in, many of which were older folks from the states and a few from the British Isles.
Stan is an honorary chief of all five First Nations of southern Alberta while Kateri also holds an honorific title given by First Nations elders. The museum often features Stoney Elder interpreters or the Cowleys themselves who tell stories about objects displayed in the museum. The stories are part of the exhibits because they give context of what you're looking at. This is practice is reflective of the importance of storytelling in First Nations culture. I don't remember being told stories on my first visit, but I'm glad I could hear them that day.
Along with the great stories and heritage items there are the models of First Nations people. I really liked how lifelike their faces were, each one capturing all manner of candid expressions posed in scenes from daily life. Jerry Tailfeathers, a Banff local, made each model you see at the museum. They became even more lifelike when Stan told us every one of them has a face of someone Jerry once knew.
The last stop on the tour is a grouping of models all arranged to show scenes from life in a native community. In the centre of the group is a man tethered to a tree trunk by the flesh of his chest. The Sundance.
I remember learning about the Sundance back then, it sounded awful. Kateri offered a fresh perspective when she explained that this was a ritual you had perform to be a medicine man. A healer. To become a healer, you had to learn about pain and how to manage it. She pointed out the whistle in the man's mouth which was a means to exhale the pain while the mind worked on managing it. This way of explaining through story really put what I had seen all those years ago into context.
The museum giving guided tours isn't new, but it really revitalized the experience for me. The Buffalo Nations Museum is a true gem of Banff that is totally worth the visit. Also, be sure to check out these blogs on Canmore Museum and Geoscience Centre and the Whyte Museum of the Canadian Rockies! You can also check out our list of places for First Nations culture and artwork for more to do in the Canadian Rockies!