Winter Glamping in the Mountains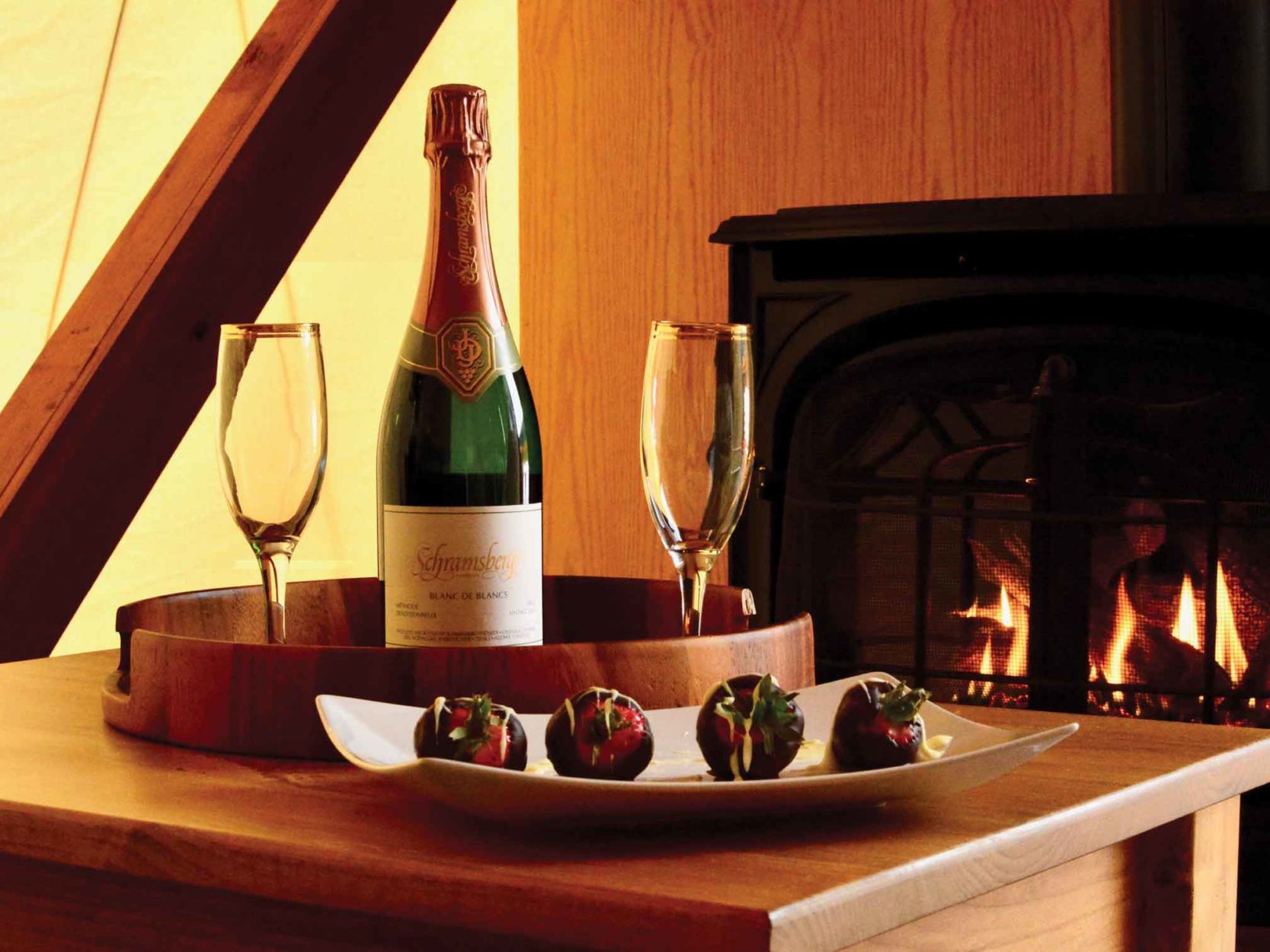 Glamping at Mt. Engadine by Filomena Rosati
Who loves camping? Who loves camping in winter? Have you ever tried glamping?
Glamping is basically glamorous camping. Think the connection to the wilderness that camping offers with the comfort and amenities of a high-end hotel room. Sounds fun, right? Did you know it's possible to do this in the backcountry of the Canadian Rockies?
The glamping tents by Mount Engadine Lodge are in their second season of operation. Relax in canvas tents on cedar decks with mountain views, complete with a bathroom, shower, propane heater and fireplace. Enjoy the all-inclusive meal plan that features locally sourced meats and cheeses and individually caters to each guest's dietary needs. Want to enjoy the backcountry trails just minutes from the lodge? Staff will prepare your boxed lunch to go so you can get the most out of you day outside.
This backcountry oasis is accessible by vehicle, so you can get the best of the Canadian Rockies wilderness without the hassle of lugging all your equipment for hours. Mount Engadine Lodge is located at the base of the Mount Shark trail system, which leads to an endless network of trails in beautiful Kananaskis Country. Some of these trails are groomed for fatbiking, cross-country skiing, snowshoeing and anything else you want to enjoy on a sunny winter's day!
Relax this winter, and enjoy the style of the glamping tents at Mount Engadine Lodge!