The Mount Royal Hotel: Rising from the Ashes after the Hotel's Fire in Banff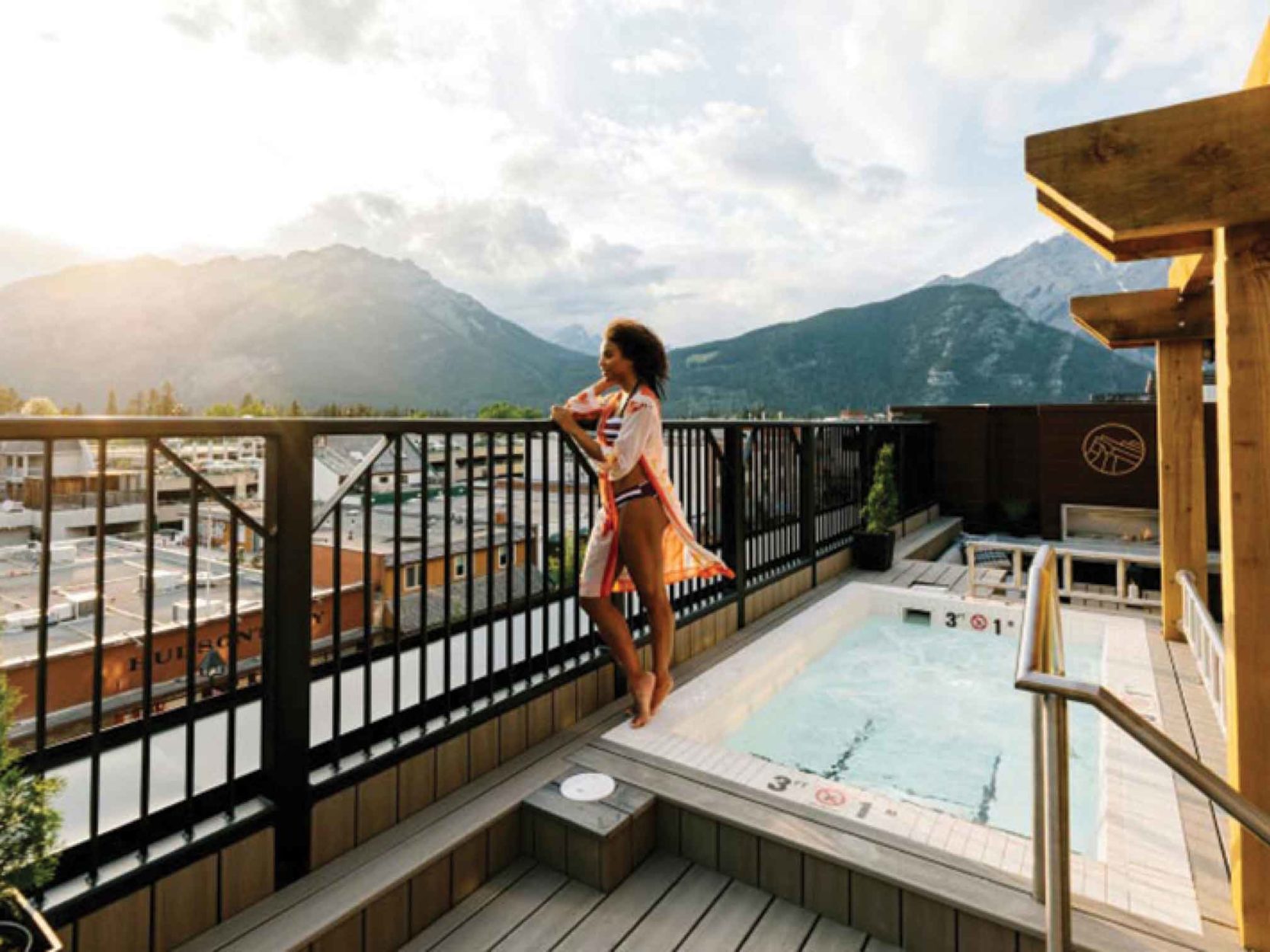 Mount Royal Rooftop by Pursuit
The historic Mount Royal Hotel on Banff Avenue suffered a devastating fire in December 2016 when combustible materials used in the roofing process ignited during scheduled repairs. Thankfully, no one was harmed because of the hard-working hotel staff and emergency crews who ensured every guest made it out safely.
Despite the busy holiday season, and the late-night timing of the fire, the generous locals of Banff came together and ensured everyone had warm clothing, places to stay and food for their holiday vacations. It was an unforgettable event that affected almost everyone in the town of Banff, and it truly embodied the Canadian spirit of the holidays.
In addition to the iconic hotel, the stores along the sidewalk had to close because of smoke and water damage. It was a devastating blow to Banff's shopping scene on Main Street. But just as the phoenix rises from the ashes, the hotel and its shops took this opportunity to rebuild and improve. They came back better than ever!
The Mount Royal Hotel reopened with completely refurbished rooms. They feature a new lobby and a general store on the second level. The hotel also has a new rooftop lounge with two hot tubs available exclusively to guests, with stellar views of the surrounding Rocky Mountains. The upgrades honour the generations of locals and visitors who relate to the long history of the iconic hotel while providing an exciting take on classic Banff accommodation. All of the shops re-opened including Tony Roma's, the signature restaurant on the main level of the hotel.
Read more about the history of this amazing hotel, or about the new and improved Tony Roma's.
Book your stay with the Mount Royal Hotel and relax in style on Banff's iconic Main Street.