Smart Style with Smartwool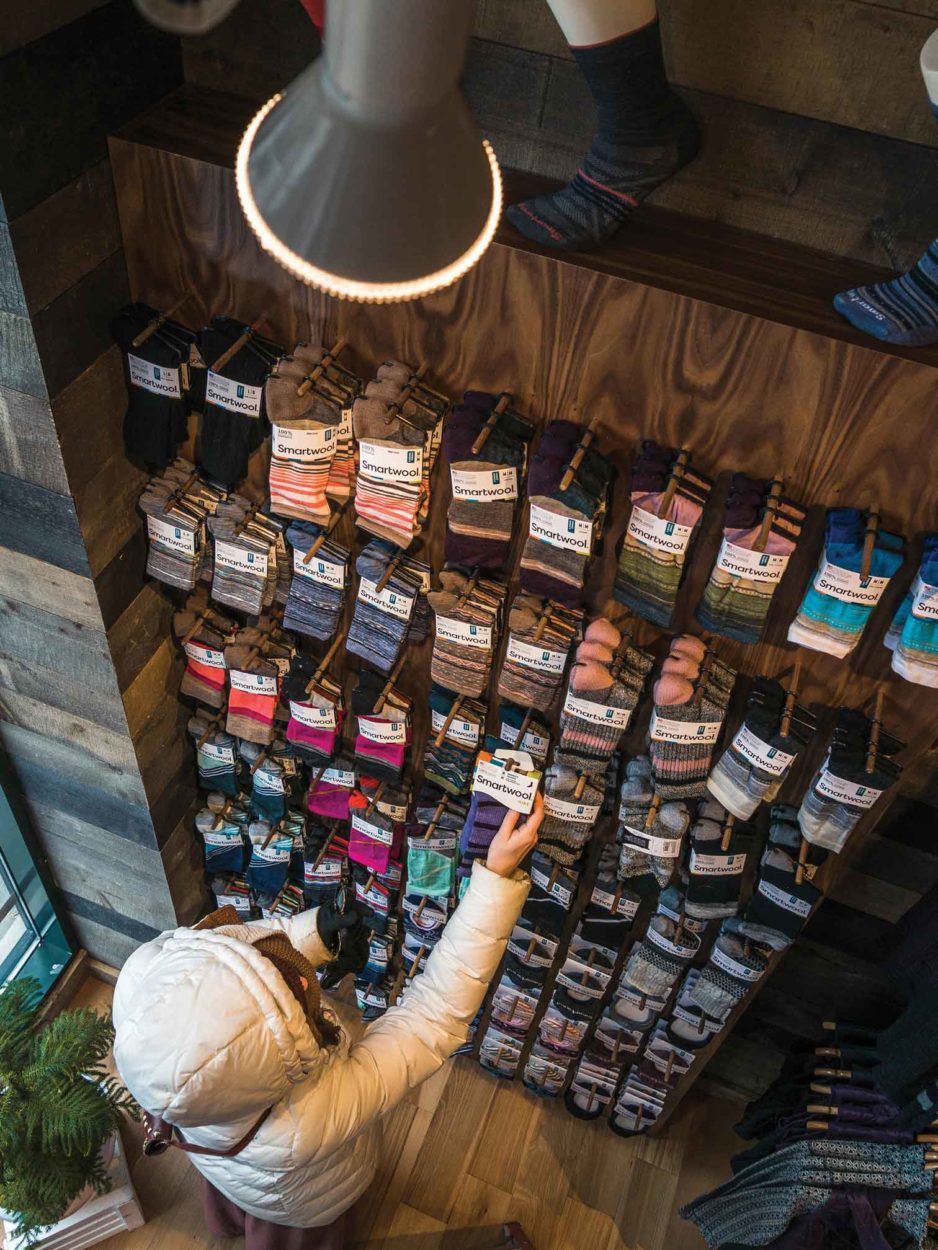 Looking for something warm, stylish and sustainable? Want to keep warm while playing outside during the winter? Want to be prepared for awesome summer adventures? Look no further than Smartwool in Banff!
Smartwool provides warm, stylish and an environmentally friendly clothing. They use high quality merino wool in all of their products.This type of wool is ideal for changing mountain conditions because is lightweight, moisture wicking and durable. Merino sheep also grow their wool quickly, which makes this a highly renewable and sustainable product.
Smartwool makes socks, mitts, toques and other accessories designed for active lifestyles. These products are excellent all year round! Merino wool wicks moisture, pulling it away from your skin and spreading it so it can evaporate. This keeps you dry, no matter the conditions. Merino wool helps keep you warm in the winter and cool in the summer, and Smartwool has a variety of products for all seasons.
In addition to their famous socks and hats, Smartwool has warm and stylish outerwear for all seasons. The insulation for these winter products comes from the trimmings from their socks, mitts and hats. This material is recycled to become the insulation for their Smartloft outerwear. This means they create next to no waste and they use every bit of their already renewable wool resources. How's that for a green incentive?
Stop by Smartwool in Banff to purchase these amazing products for yourself. This business is locally owned and operated, and they always have exceptional staff to help you out!