Sipping Spirits at Wild Life Distillery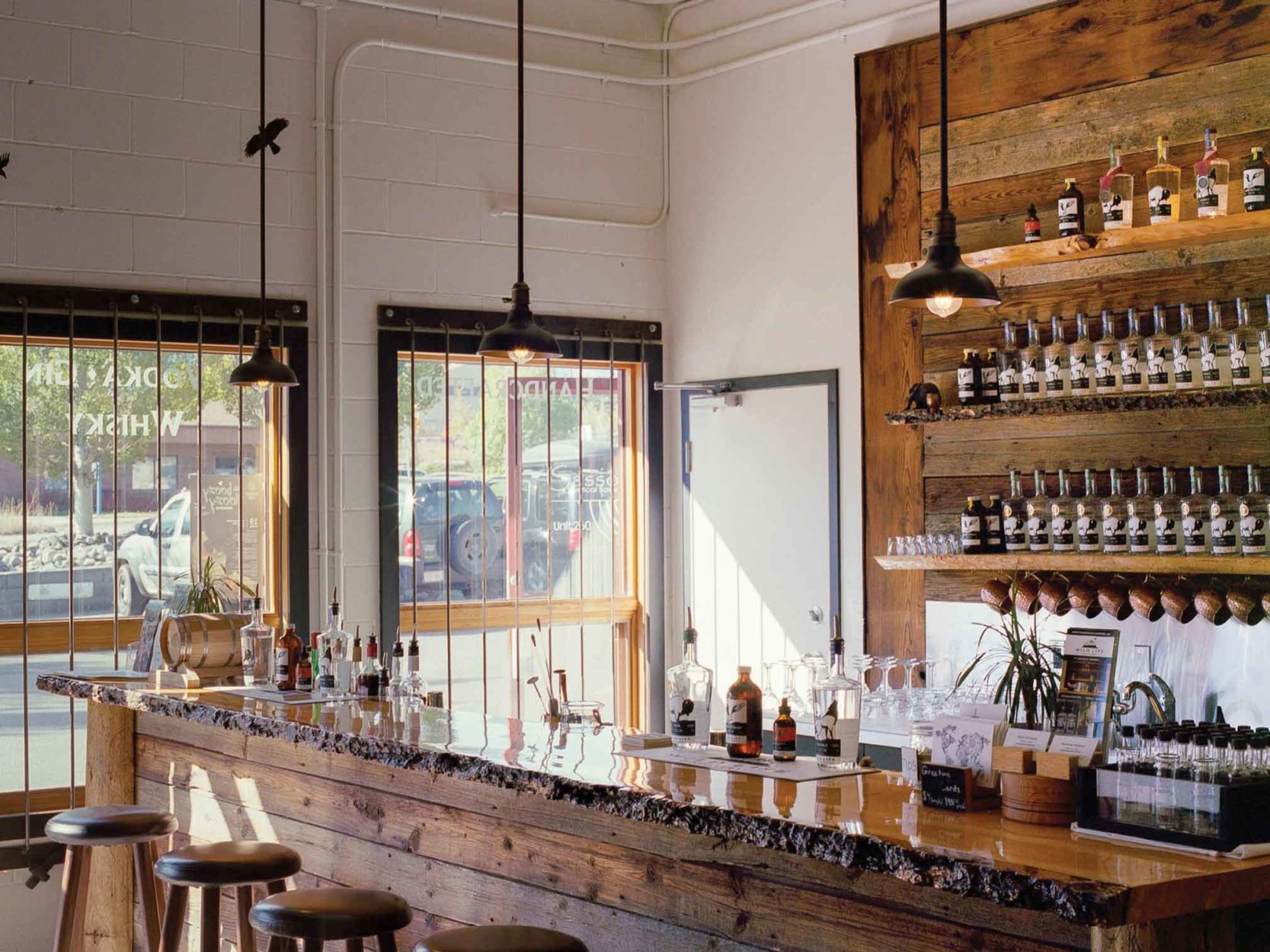 Wild Life Distillery by Damian Lamartine
The Story
Wild Life Distillery began when two guys wanted to make really good spirits. Locally owned and operated, this craft distillery is dedicated to making quality gin and vodka. Wild Life is popular among locals and visitors alike. Their hands-on distilling process ensures their vodka and gin are "good clean sipping spirits," according to co-founder Keith Robinson. Wild Life Distillery produces some of the best vodka and gin on the market. They recently won Gold and Double Gold at the international SIP Awards and Judges Selection and Best in Class at the Alberta Beverage Awards. But that's not what these guys are all about. "We don't do it for the awards," says co-founder Matt Widmer, "We really just want to make the best spirits that everyone can enjoy."
Alberta's Own
Wild Life Distillery also produces seasonal gin made with 100% Alberta botanicals and Alberta grain. They work closely with expert advice from Julie Walker, an AGI certified guide and nature educator who promotes sustainable foraging practices and focuses on conservation. In addition to Julie's expertise, a team from the Nature Conservancy of Canada assists with foraging the ingredients for this purely Alberta based spirit. Wild Life is currently the only distillery to make gin using exclusively regional Alberta botanicals.
This past year, they made two distinct varieties based on the foraging available in the late summer and early fall. The team gathered Rocky Mountain juniper, thistle flower, rosehips, Labrador tea leaves, wild sage and cow parsnip. The first gin had a notable smoky flavour because of the cow parsnip while the second had a more traditional taste. These gins are very popular and sell out quickly. In addition, one dollar from every bottle sold directly supports the Nature Conservancy of Canada. This annual foraging has become a tradition for Wild Life. Check back in late October or early November for the latest batch of Alberta botanical gin.
Whiskey Ahead
The distillery is also adding whiskey to their collection. In order to be classified as a Canadian whiskey, the product has to age for a minimum of three years. Wild Life Distillery expects their first batch to be ready in the fall of 2021. In the tradition of their gin and vodka, Wild Life wants to make whiskey that can stand alone. They truly believe anyone should be able to sip on any spirit without adding sugary sodas or other mixers to make it drinkable. This quality can be tasted in their ever popular, good, clean sipping spirits.
Stop in for a taster, cocktails and a distillery tour that demonstrates why a commitment to quality ingredients and a perfected process creates the best sipping spirits.