Namaste: Who Loves Yoga in the Mountains?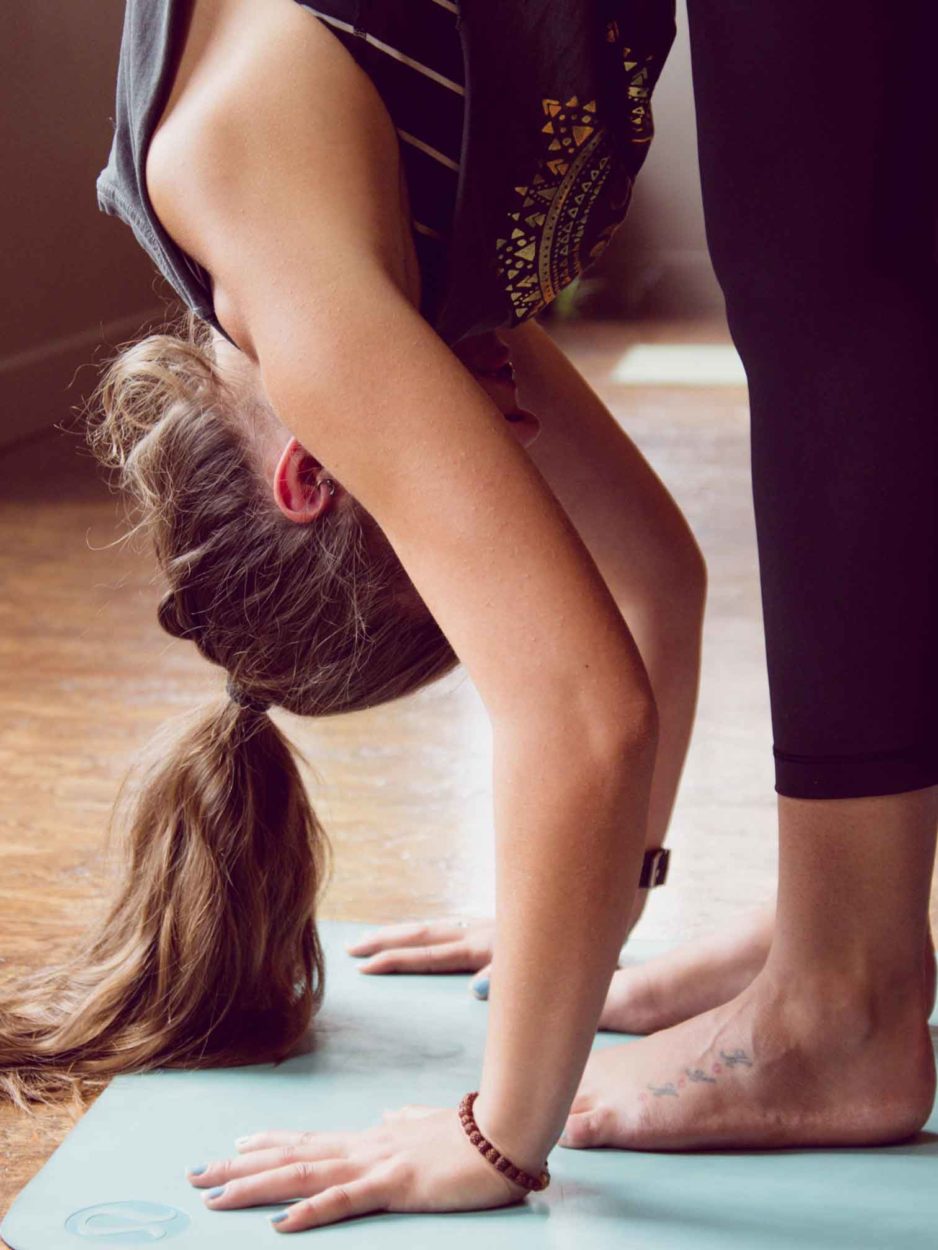 Julie by Kate Semrau
Have you tried yoga in the mountains? If you're looking to maintain your posture and flexibility during your stay in the Canadian Rockies, or maybe looking to try something new, there are drop-in yoga classes offered by many local studios throughout Banff and Canmore. We like to be flexible, so we've done the work to discover what yoga studios can work for you!
Here's what we recommend:
1. Rocky Mountain Yoga
This Banff studio offers drop-in classes and specialty workshops. They often host visitors who are looking to maintain their routine, or are looking to stretch out after a wild mountain adventure! Check out their amazing deals on multi-use passes, which are great for extended stays or weekend warriors who visit the mountains often.
2. Canmore Hot Yoga
This studio in downtown Canmore offers regular drop-in classes as well as private sessions. Hot yoga allows for deeper relaxation in each pose and the heat opens your pores for added benefits. Try their aerial yoga, which combines traditional yoga poses with assistance from soft fabric hammocks designed to assist in achieving each pose through relaxation rather than effort. These classes aren't heated, because they're hard enough as is!
3. The Yoga Lounge
This studio in Canmore offers regular classes and specialty workshops that cater to varying levels of experience. The best part? There's no need to pre-register for drop-in sessions, just show up a few minutes early to sign a waiver. The Yoga Lounge is perfect for that last-minute planner who wants to squeeze in a stretch!
4. Wildheart
Wildheart in Canmore offers both Barre and yoga classes for all levels. Enjoy a traditional yoga class or try their low impact, high energy Barre classes for some extra cardio.