Manitobah Mukluks in the Rockies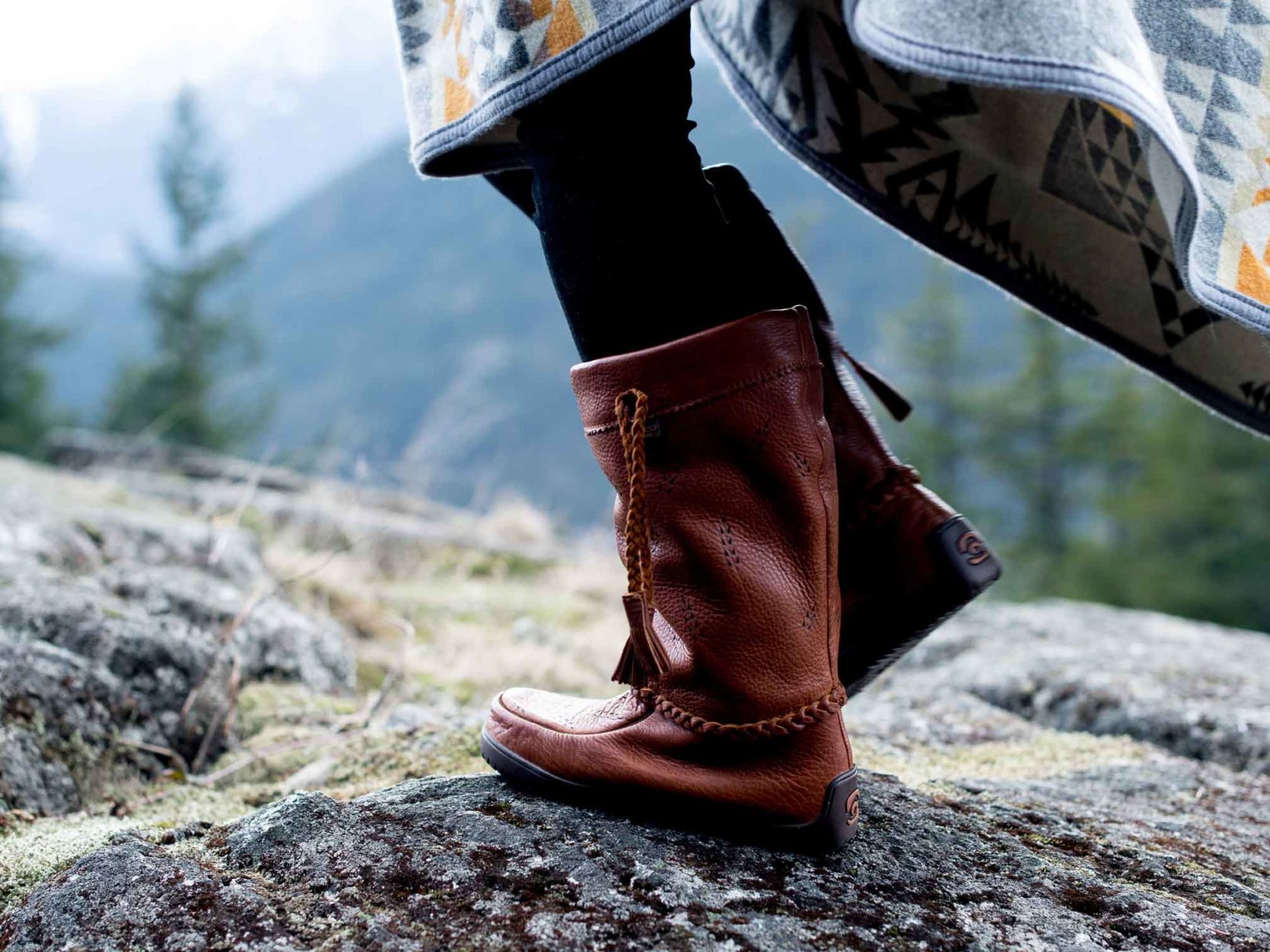 Manitobah Mukluks is a Canadian footwear company that has taken the country by storm! It began as a small, family enterprise creating and selling traditional Aboriginal mukluk and moccasin footwear for a modern world. Now, the company is one of the top footwear companies in the country! They combine traditional boot making and beadwork with modern day technology to provide a boot that's fashionable, traditional and technical.
Manitobah Mukluks are both beautiful and functional! They feature unique designs of leather, fur and beadwork, indicative of traditional First Nations practices, as well as a specially designed Vibram sole, for the ultimate grip on slippery winter ice. The designs on these soles feature designs by First Nations' artists. They're the perfect boot if you love to get outside and play all winter long, and look stylish doing it!
What's more, all proceeds from boot sales go back into Aboriginal communities. The company hosts numerous educational incentives for young aboriginal artists and they bring a sense of pride to many communities in Canada.
When visiting the Canadian Rockies, you can purchase Manitobah Mukluks Wild Goose Trading Company in Canmore as well as Timberwolf and Bighorn Gifts in Jasper. These quality boots will last a lifetime.