Family Comfort Food at Craigs' Restaurant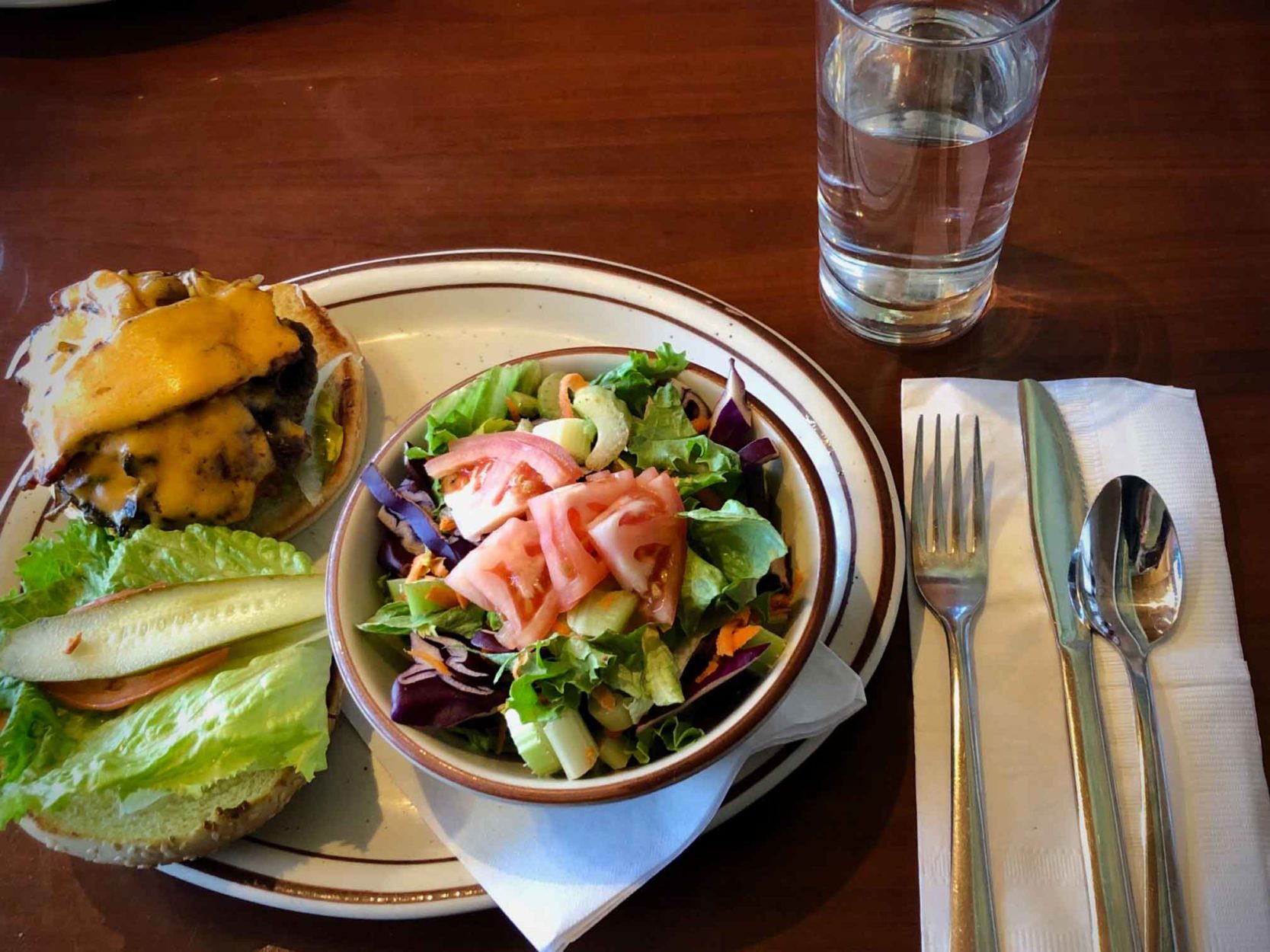 Have you been to Craigs' in Canmore? Do you like breakfast all day? A delicious French Toast for lunch, or eggs benny with hash browns for dinner? Or how about good, old-fashioned Canadian fare – Alberta beef dip, a juicy burger, fish & chips or a sirloin steak sandwich? Feeling Italian? Try fettuccine alfredo, spaghetti with meat sauce or baked lasagna. No matter what you're craving, Craigs' Way Station has it all, at any time of day.
In addition to their vast, all-day menu selections, this family-friendly restaurant boasts some of the best mountain views in town. They have a long wall of huge windows lining their comfortable dining room. Bask in stunning views of Ha Ling, Three Sisters and Mount Rundle, three of the most iconic mountains in town. Their bottomless coffee is a Canmore classic, and it compliments their good food, all-day breakfast and family-friendly atmosphere. You'll often find locals sitting around, enjoying the taste of home with this classic brew.
Originally a full-service way station, complete with gas pumps and convenience items, Craigs' has remained a popular Canmore restaurant. It's known as a local's secret, but it's also popular for weekend-warriors and visitors alike. It's common to see old friends catching up over a cup of coffee or young families exploring the Canadian Rockies for the very first time. This mixture of old friends and new faces adds to the welcoming atmosphere of Canmore's popular way station diner.
Want to give it a try? Read about our experience reminiscing in this classic diner. Craigs' Bud?