Best Places to Skate Outdoors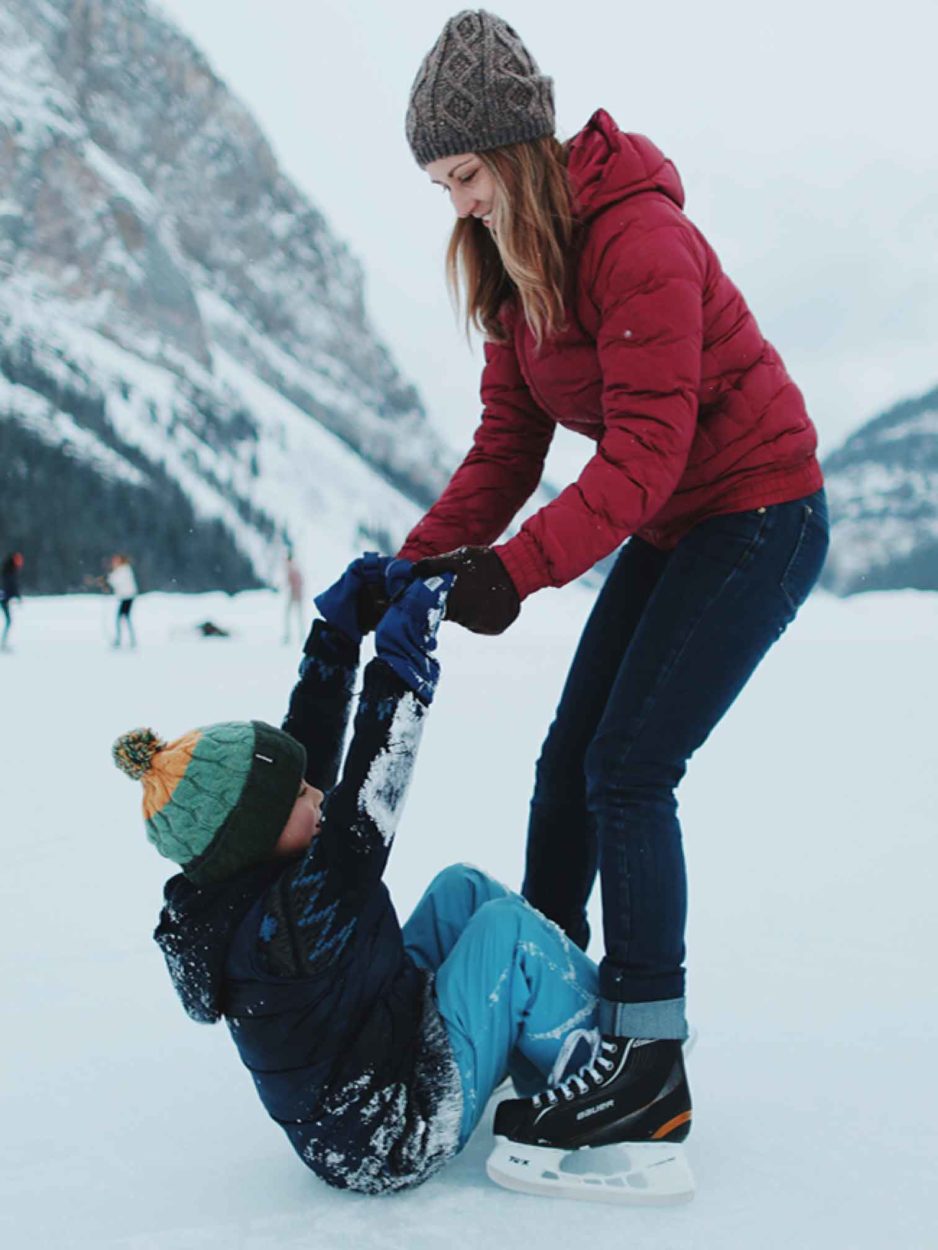 Skating Lake Louise by Jake Dyson
Looking to skate in the mountains? It's one of the best ways to get outside and play during the winter months! Enjoy quality time with family and friends on one of the many outdoor skating rinks throughout the Canadian Rockies. These ice rinks and ponds are maintained by the local townsites, so all you have to do is show up and have fun. Lace up for some daytime fun or add some romance with a skate under the stars!
Oh, and the best part - they're totally FREE!
In Banff, we recommend:
Fairmont Banff Springs by the Waldhouse Restaurant.
Banff High School Field
By the Fendlands Recreation Centre
On the Bow River at the end of Wolf Street
On the Pond at 7th Ave and Mallard Alley
Outdoor rink at Elk Run and Canyon Road
17th Street Rink by the daycare
Rundle Crescent
Peaks of Grassi
Nordic Centre
Visiting Kananaskis?
Village Centre Pond
In Beautiful Lake Louise:
On the lake at Fairmont Lake Louise (pictured)
All of these rinks offer outdoor fun, physical activity and quality time with family and friends. Try a game of shinny or glide across the ice. Which rinks have you tried? Where is your favourite place to skate in the mountains?