6 Great Summer Patios in Canmore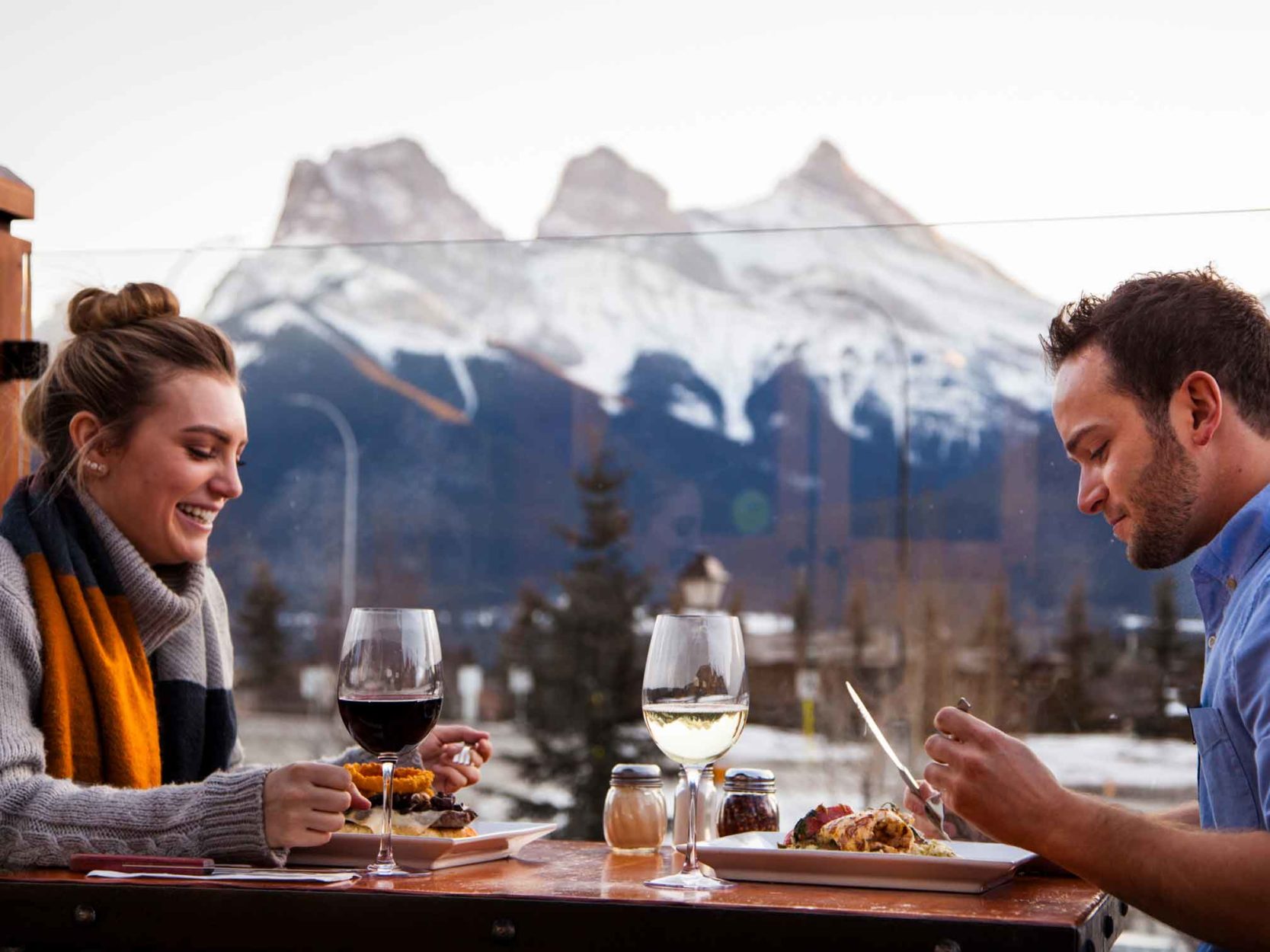 Patio at The Iron Goat
It's summer and there's nothing like a cold beer on one of the sunny patios in Canmore to celebrate the season. Looking for some killer patios? There are many excellent places to dine in town. If you want to sit outside, check out these places:
Located right on Main Street, Grizzly Paw Pub sells draft beer and pop from their in-town craft brewery. They support local charities and have a fun, family friendly atmosphere. Come on in for some sunshine, a local brew and excellent food.
Known as one of the best patios in Canmore, the Wood has it all. Relax on this giant patio with killer mountain views and brilliant sunshine, right to the last ray. Monday Wing Night anyone? These guys are famous for it! Wings, beer and a summer patio, does it get any better than this?
Voted "Best in the Bow" for their stellar patio, the Iron Goat offers a panoramic view of the mountains to accompany their delicious food and excellent atmosphere. Escape the rush of Main Street and sit high above town while experiencing the iconic mountains that surround Canmore, including Three Sisters, Ha Ling and Mount Rundle.
Gaucho's is lesser known among the great patios in Canmore. These guys have an atrium for those cooler days, but their Main Street patio ensures you soak up the sunshine while enjoying the Rodízio and Brazilian inspired cocktails. We love dining at Gaucho's!
Located in the Coast Hotel, Table Food + Drink is a hidden gem with a great patio and stellar views. What's more? They have some of the best Happy Hour specials in town!
6. The Sensory
This new dining establishment in the Shops of Canmore boasts a second-storey patio that will leave you breathless. Enjoy fine dining, summer breezes and mountain views like no other!
Where will your summer adventures take you? I hope to see you enjoying the last moments of the day on one of these supper patios!