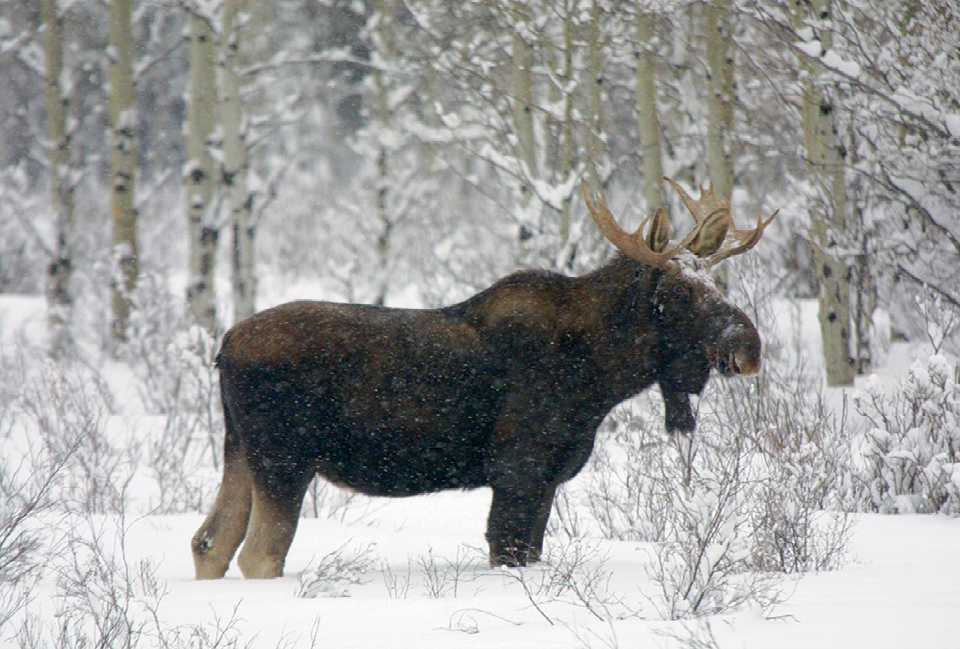 Winter Moose by Craig Douce
It's a tight squeeze for wildlife in the mountains because of all the human activity taking place. This is why Parks Canada, Alberta Parks, and many of the mountain communities have developed designated wildlife corridors. These areas allow animals to navigate freely throughout their home with no human obstructions such as building developments and campgrounds. Based on a 1993 study of wildlife impediments, Parks Canada identified specific passageways that are key to wildlife movement. These areas allow animals to navigate their natural ranges in the valleys without coming into town.
There are also specific areas for animals to cross the highway. Animal overpasses increase the mobility of wildlife by allowing them a safe environment to cross high-speed roadways cutting through their territories. Underpasses are also in place, but they are somewhat less effective because they can be intimidating to certain prey animals. Why do you never see animals using the overpasses? It's because the edges are built up, so the animals don't see you! This construction mimics their natural environment, which makes them enticing for animals on the move.
Numerous studies show these corridors and overpasses allow wildlife to roam throughout the valleys with minimal human interaction. When recreating in the Canadian Rockies, be sure to follow all signs as certain areas may have restricted human access. For more information on the importance of connecting natural spaces for wildlife in the mountains, visit The Yellowstone to Yukon Conservation Initiative. To learn more about wildlife corridors and seasonal closures, check out WildSmart or ask at the Visitor Centre in Banff, Lake Louise and Jasper.