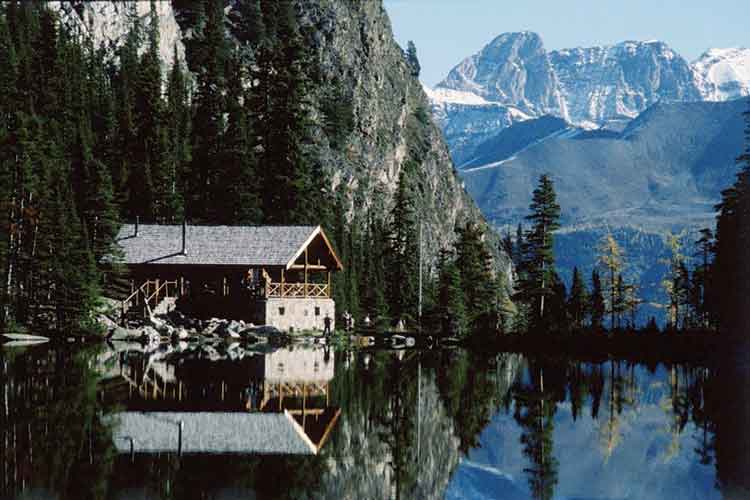 The tea houses above Lake Louise were originally intended as rest stops for Swiss guides and mountaineers traveling in the Rocky Mountains. In early June, you can check out family run tea house at Lake Agnes. The Lake Agnes Tea House offers homemade sandwiches, fresh baking and a wide selections of teas. If you're early, you can get some of their hot meals as well. There's no electricity at the tea house, so make sure to bring cash on your trip! If you continue further along the trail, you'll find great views of the big Beehive Mountain. If you're in for a good hike, there is a second tea hour you can visit further up the Plain of Six Glaciers trail.
A few places still carry on the tradition of tea time in the mountains during the winter months. The Fairmont Lake Louise has a tea service that runs from 12-2:30 pm, complete with pastries and finger sandwiches. The Post Hotel also serves tea from 2-5 pm every day in their lobby. If you're looking to grab a tea on your way up to the hill, stop by Laggan's Bakery, Trailhead Café, or Javalanche Café.
Do you love the Lake Louise Tea Houses? Are you looking for places to eat in Banff and Lake Louise? We also do The Dining Guide. Check it out, here. Bon Appetit!