A Short and Sweet History of Johnston Canyon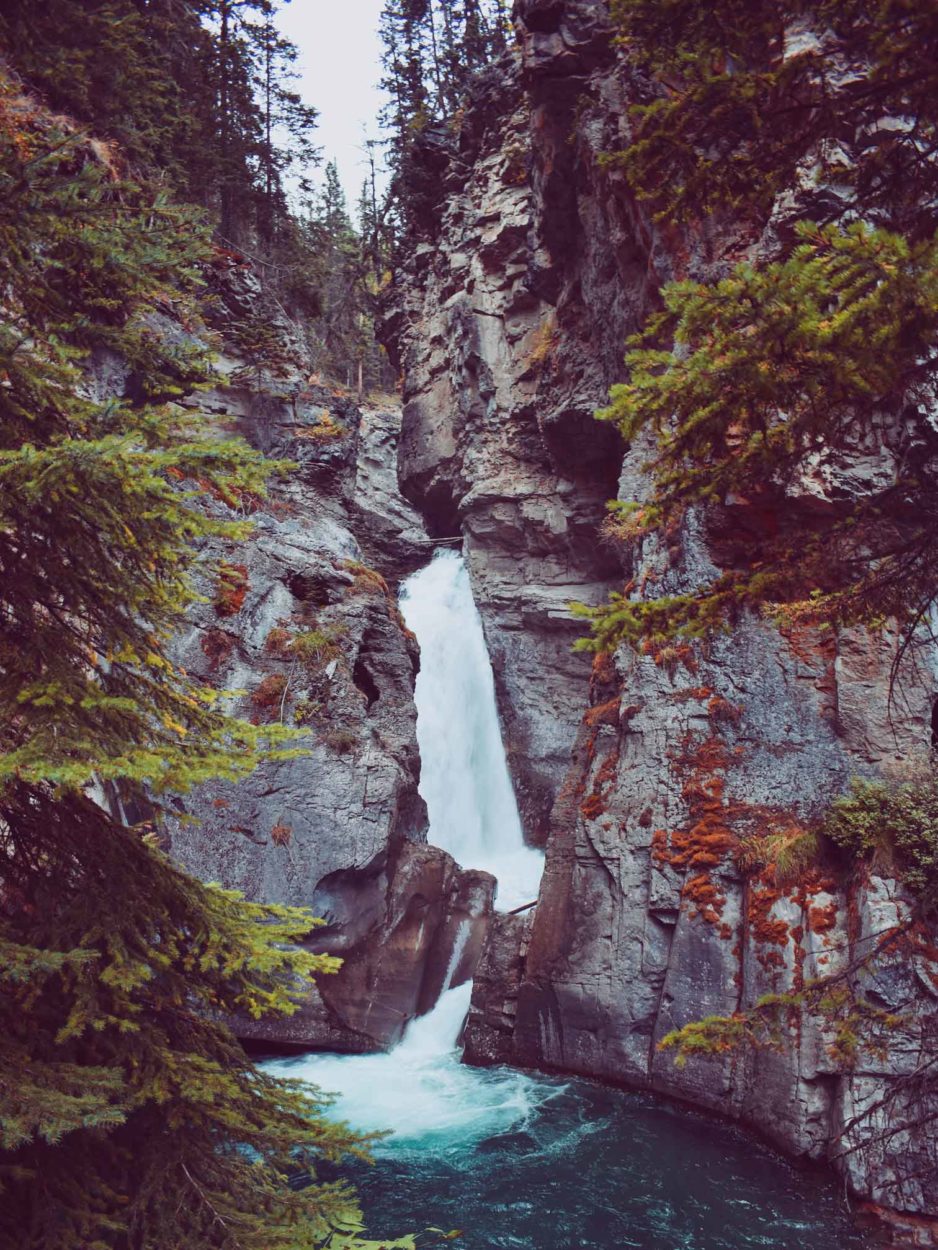 Johnston Canyon is a popular hiking trail just off the Bow Valley Parkway. It is named after a gold prospector who mapped the sheer canyon walls during the days of first World War. Walter Camp settled in the area when he fell in love with the waterfalls and spectacular views. He worked out a lease with Banff National Park, which allowed him to build cabins near the mouth of the canyon. This created Johnston Canyon Resort Cabins & Bungalows.
Walter, along with his wife Marguerite and their children, spent their summers at these cabins. They also rented them to tourists exploring the area. They were never insulated because the Camps didn't think people would want travel to the canyon during the winter.
Walter Camp dedicated the rest of his life building and maintaining trails through the limestone rock of the canyon. These trails brought people to see the beautiful waterfalls. They didn't just bring people to the scenic viewpoints of the famous lower and upper falls, however. "They brought them right through the guts of the canyon," explains mountain guide Matt Luttrell.
The trails involved suspension bridges and ladders, all built from logs harvested in the area. The Camp family originally charged admission to the trail. They made enough money to support themselves from tourists looking to experience the beauty of the canyon during the summer.
In the 1970s, Walter passed away and Parks Canada approached the family to discuss their use of the canyon. "Not only was the trail super sketchy," says Luttrell, "but Parks decided people couldn't charge for admission to a trail within the National Park". So, Parks Canada assumed responsibility for the trail and the Camp family kept their cabins. Today, Walter's great-great grandchildren run the cabins. Johnston Canyon Resort Cabins & Bungalows is one of the longest running family businesses in the Rockies.
After acquiring Walter's trail, Parks Canada upgraded it to meet safety regulations. The trail quickly became famous because of the area's unique and stunning beauty. It also gained a reputation for the amount of money Parks spent refurbishing catwalks and viewing platforms. Walter's suspension bridges and ladders were replaced by suspended steel catwalks. To this day, visitors can walk through the heart of the canyon and appreciate its natural splendour the way Walter Camp intended.
Do you want to see this natural attraction in Banff National Park? Experience the canyon from inside its steep walls with a guided tour of Johnston Canyon from Discover Banff Tours. Visiting the mountains during the winter? Try a guided Icewalk! Wear ice cleats along the packed trails to see the frozen waterfalls. During the day, you can often spot ice climbers. Want more mystery? Try it at night!