Dark Sky at the Jasper Planetarium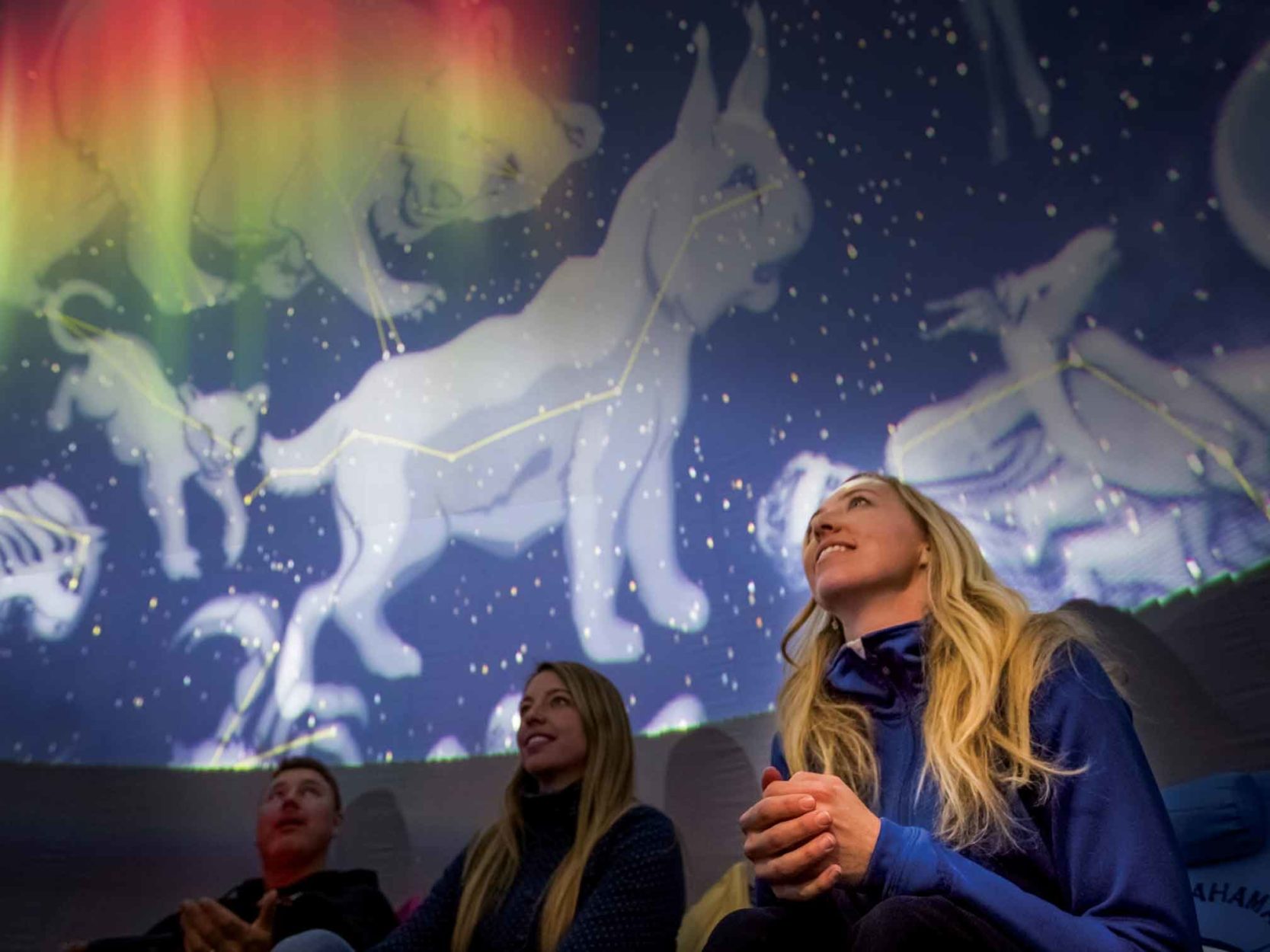 Photo: Jasper Planetarium
Jasper National Park is the second largest dark sky preserve in the world. It is the only one exclusively inside a national park and it is the largest, easily accessible dark sky preserve in the world. But what does that mean? A dark sky preserve is an area with minimal light pollution that allows the night skies to shine. It's an excellent place for stargazing, but it's also important for researchers to study the stars. Jasper National Park is proud of their dark sky, and they can tell you more about it.
The Jasper Planetarium is the premier place for a guided tour of the night sky. The planetarium has a heated dome theatre that features talks and presentations by astronomy experts. After your time in the dome, you can go outside and take part in their telescope experience. This unique experience features tours of celestial objects, the largest telescopes of the Rockies and tips on capturing the night sky with a DSLR cameras. If you want to explore the Jasper dark sky preserve, the Jasper Planetarium has tours for that as well. They also offers Wild Sky Wednesdays and Far Out Fridays that take you deep into the preserve and provide education along the way. And what's more, the planetarium experience runs all year round!
So don't let the night keep you indoors. Get out and explore the stars!