Avalanche Control at Fortress Mountain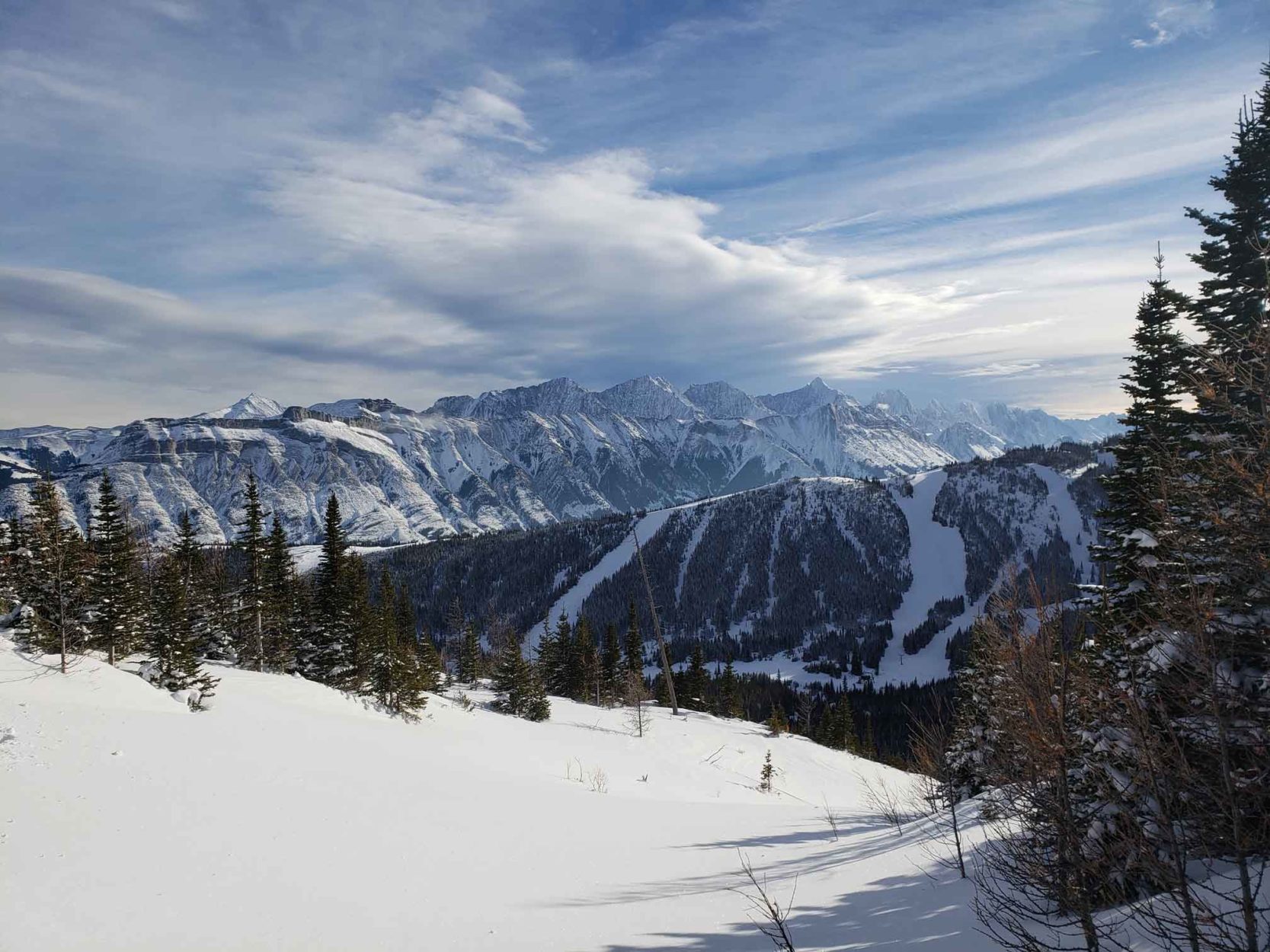 During a backcountry snowshoe adventure with White Mountain Adventures, we had the opportunity to watch some avalanche control in preparation for filming a movie. Chris "Chevy" Chevalier of Fortress Mountain has participated in avalanche control for years. He was able to provide us with some insights about what happens "behind the scenes" to make it all possible.
"It costs about $4000 for the helicopter, pilot, engineer, explosives and insurance," Chris explained. "For movie producers, that's just a drop in the bucket compared to their overall movie budget."
For each triggered slide, the helicopter makes two passes. The first pass allows the explosives engineer to assess the area and choose the best place to set the explosive. The second pass allows the engineer to place the explosive in the chosen area. The fuse must be lit before throwing the explosive out of the helicopter so it will detonate in the correct location. Timing is critical! Once the explosive is placed, the chopper flies an appropriate distance away so everyone on board can monitor the slide. They watch to see if the explosive was effective in triggering the avalanche in the correct location. The pilot uses a timer and lets the ground crew know when the charge is about to go off. Everyone assesses the slide from different angles.
"It's smoky, cold and bumpy in the helicopter," says Chris, who has been in the air many times during his career. "The doors have to be off so they can toss the explosives, and the fuses have to be lit inside, which means the cabin gets filled with smoke from time to time." The force of the explosion also causes turbulence, which can be uncomfortable.
"I leave it to the young guys now," Chris laughs, "It's an exciting experience for them."
In order to maintain safety throughout the mountains, Avalanche Control takes place on recognized ski hills and along highways. Certain areas are closed when triggering avalanches and clearing debris.
It is important to note there is no avalanche control in the backcountry. For up-to-date information on avalanche risk in the mountains, see avalanche.ca or avalanche.pc.gc.ca. For more information on avalanche safety and what you can do to make the most of your outdoor adventures, see Avalanche Safety in the Mountains.